Startup Teams in the Swartz Center Space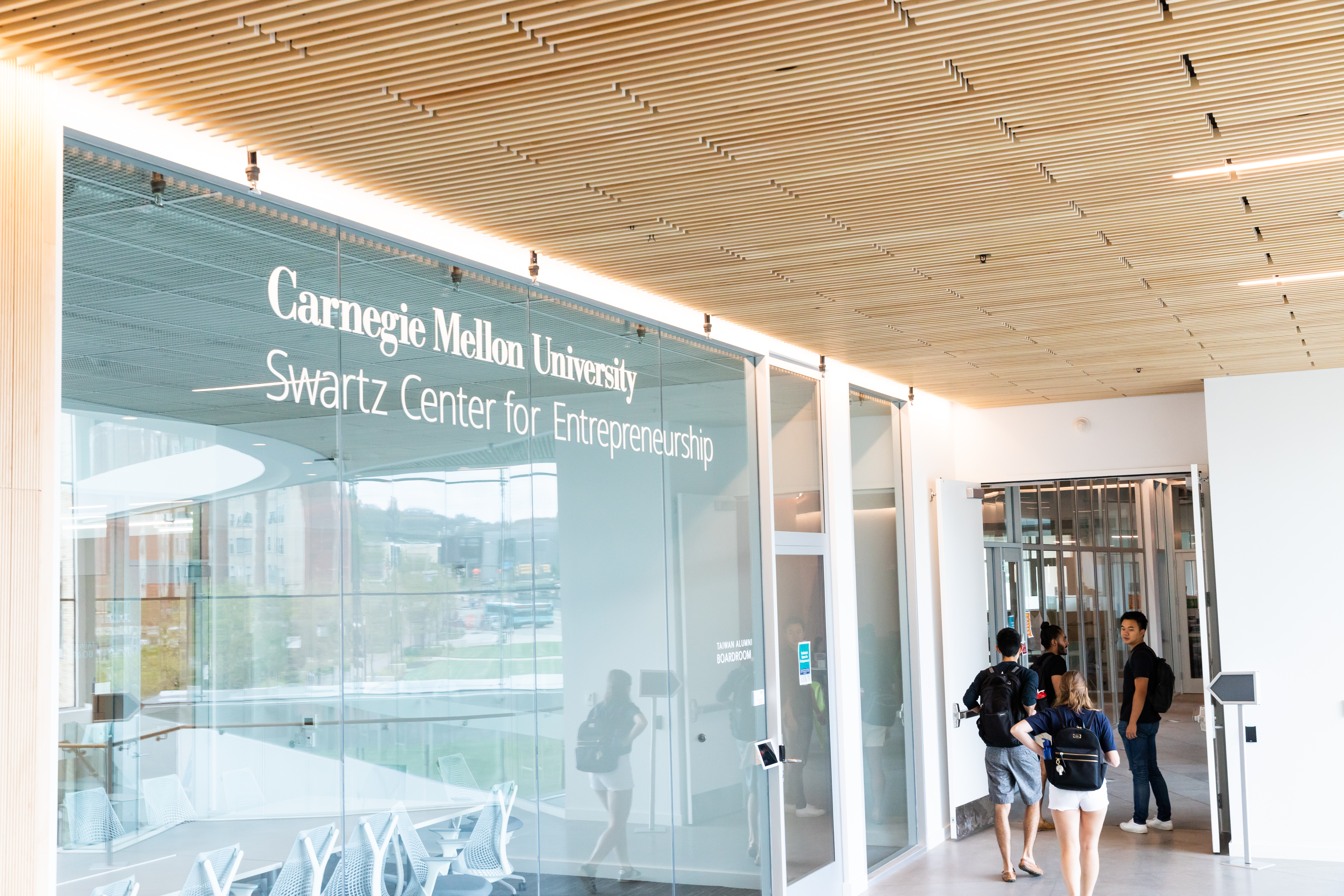 The Swartz Center for Entrepreneurship welcomes all Carnegie Mellon University current and alumni entrepreneurs and startups. Our brand new space in the Tepper Quad was made possible thanks to a generous gift by alumnus and entrepreneur James R. Swartz.
The Swartz Center space covers over 8,000 square feet with 10 built in "garage" office spaces. Each garage is home to a startup founded by Carnegie Mellon University alumni, undergraduates, graduates, post-docs and faculty. Additionally, multiple dedicated and first-come-first-serve tables are available throughout the open space for any Carnegie Mellon University startup to use.
Applicants intrested in working out of the Swartz Center Space can apply here.
Additional Teams working in the Swartz Center
3D Farms
ALDSIA
Aleegnce
All Vision
Arieca
Assembly++
Autochef
Beer Here!
BetaKeys
BizCatcher International
Black Learners
BlueCares
Bridgly
Carnegie Debate
Cohearent
CollegePak
DesignAR
DocLayer
Easy Epi
Eko
Empliga Mail
Farm to Flame
Frazer
FreeRides
Grow
Hikari Labs
Juvo Robotics
KeyCard
Marine Oasis Inc.
Merge
Mingo
Nimble.ai
Octopedia Study Abroad Chatbot
Pangee
ParkAI
Pippin
PitchPerfect
Pitchvestor
Pragmatic Capital Management
Pugilist Ventures
Rent Better
RoboWallet
Rollief
Savvi
SecurLock
Secure Seat, LLC
sèvo
Slate Home Design
Tarseer
Travel Ping
URM Education
Valiant
V.E.R.A.
Viva
Vflow
WorkCert
Clubs working in the Swartz Center Space