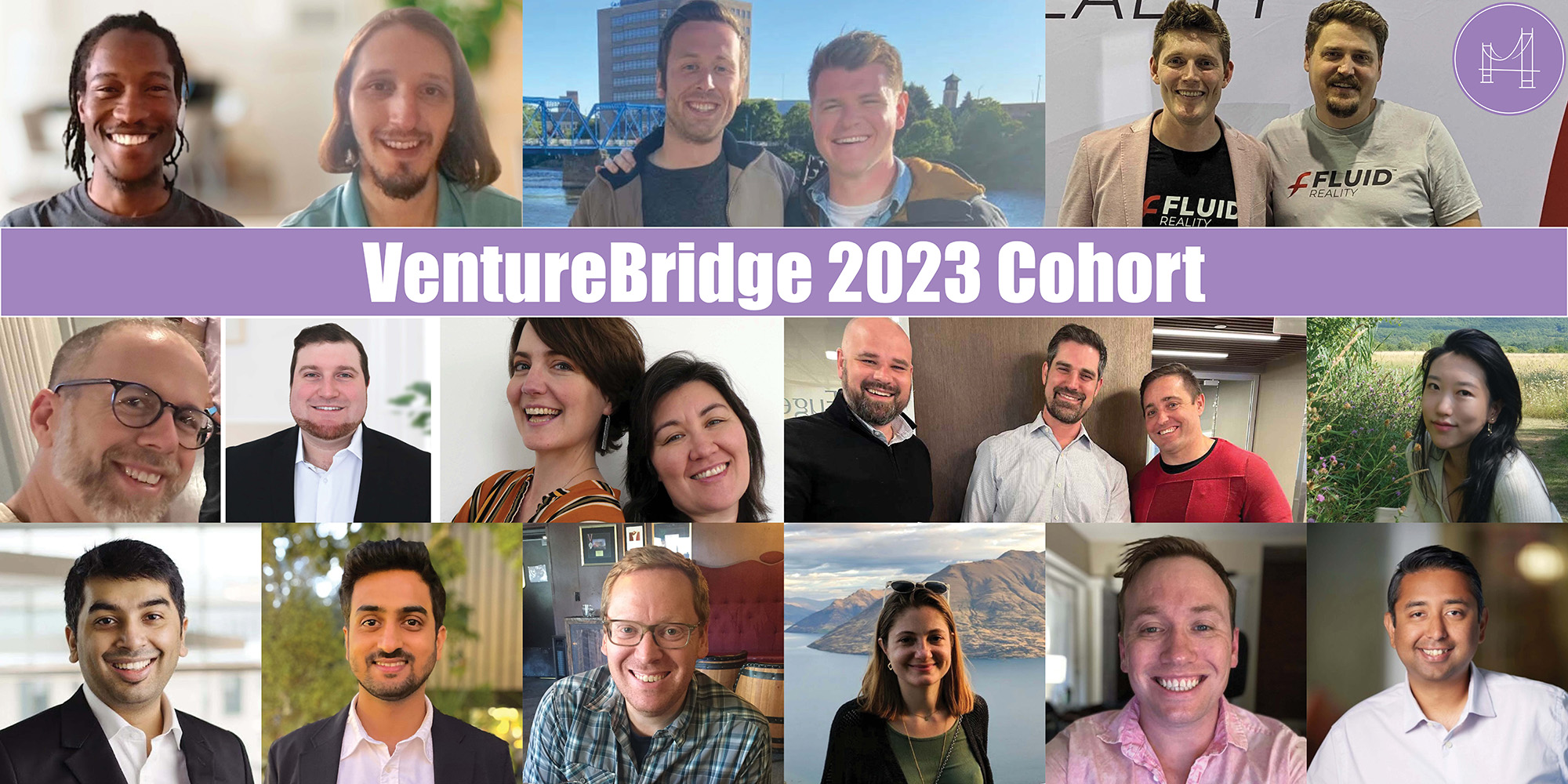 Meet the VentureBridge '23 startups
June 14, 2023 - Namrata Banerjee
Meet the VentureBridge '23 startups!
The VentureBridge program, part of the Swartz Center for Entrepreneurship at Carnegie Mellon, is excited to announce its investment in 13 startups headquartered out of San Francisco, New York, and Pittsburgh, representing brilliant and ambitious alumni founders of Carnegie Mellon, Stanford, Northwestern, UC Berkeley, Michigan, Maryland, and Georgia Tech.
These 13 exceptional founding teams are driving innovations across various domains by engineering solutions to improve bike-vehicle safety to prevent collisions, bring breakthrough haptic technology to improve the touchscreen experience by helping users locate on-screen buttons by touch alone, launch a multi-platform production company that brings climate stories to life through popular and accessible genres like musicals and horror, forecast apparel trends and demand for supply chain optimization, develop a talent management platform to manage shift-based workforce, provide farmers advanced lighting technology to overcome seasonal limitations and enhance plant growth, create a new culinary platform that connects independent chefs with households, use advancement in AI to provide insights to accelerate Youtubers' channel growth, turn words into videos, help small businesses automatically respond to customer emails around the clock, and perform error monitoring for Large Language Model (LLM) applications.
Congratulations founders! 
Get ready to be inspired, meet the teams!
---
Velo
Vertical: AI, Robotics
Founders: Clark Haynes, Carnegie Mellon Robotics, UMichigan; Micol Marchetti-Bowick: Carnegie Mellon Robotics, Stanford Computer Science
In the United States, bike-vehicle collisions are responsible for a significant number - 1,000 fatalities and over 130,000 - accidents per year. Velo.ai's first product, Copilot, is an AI-powered bike light and camera that focuses on road safety for bicyclists. Copilot constantly senses the roadway and can determine if a vehicle is safely negotiating past a cyclist or approaching dangerously. 
Velo is currently beta testing with Pittsburgh-area cyclists. The startup has received investment from the Richard King Mellon Foundation's social impact fund, as well as Reinforced Ventures. The team is excited to connect with members of the community who care about road safety and are looking for ways to leverage cutting edge technologies. The first Velo product will be available for sale this summer. Join their newsletter to learn more and be the first to know when pre-sale starts.
Fluid Reality
Vertical: AR/VR, Hardware, Medical Devices, Robotics
Founders: Joe Mullenbach, Carnegie Mellon Human-Computer Interaction Future Interfaces Group, U of Minnesota, Craig Shultz, Carnegie Mellon Human-Computer Interaction Future Interfaces Group, North Western, U of Tulsa
The sense of touch is critical for immersion and interaction in consumer electronics, and clicks and buzzes don't cut it. Fluid Reality has developed a new extremely compact actuator technology that can display shapes to your fingertips like pixels on a screen. The technology has generated a lot of buzz among industry experts and received coverage in Gizmodo, and 9 to 5 Mac. 
Erosion
https://www.facebook.com/madebyerosion
Vertical: CleanTech/Environment, Entertainment & Sports, Media/Content
Founders: Megan Morrison, Carnegie Mellon MFA in Dramatic Writing, School of Drama, BA Millsaps College; Tracy Held, Carnegie Mellon MFA in Dramatic Writing, School of Drama, BS UC Berkeley College of Natural Resources and Laney College.
Despite overwhelming acknowledgement of the climate crisis by scientists and increasing public anxiety, the entertainment industry is not addressing environmental issues in popular media. Only 2.8% of film and TV from 2016 to 2020 even included climate-related words. Through multi-platform storytelling, this production company intends to increase dialogue around climate change and sustainability by reeling people in with comedy, musicals, and campy horror. 
The team is looking for collaborators and investors who are passionate about stories and using the power of storytelling to elevate the dialogue around climate change and environmental issues.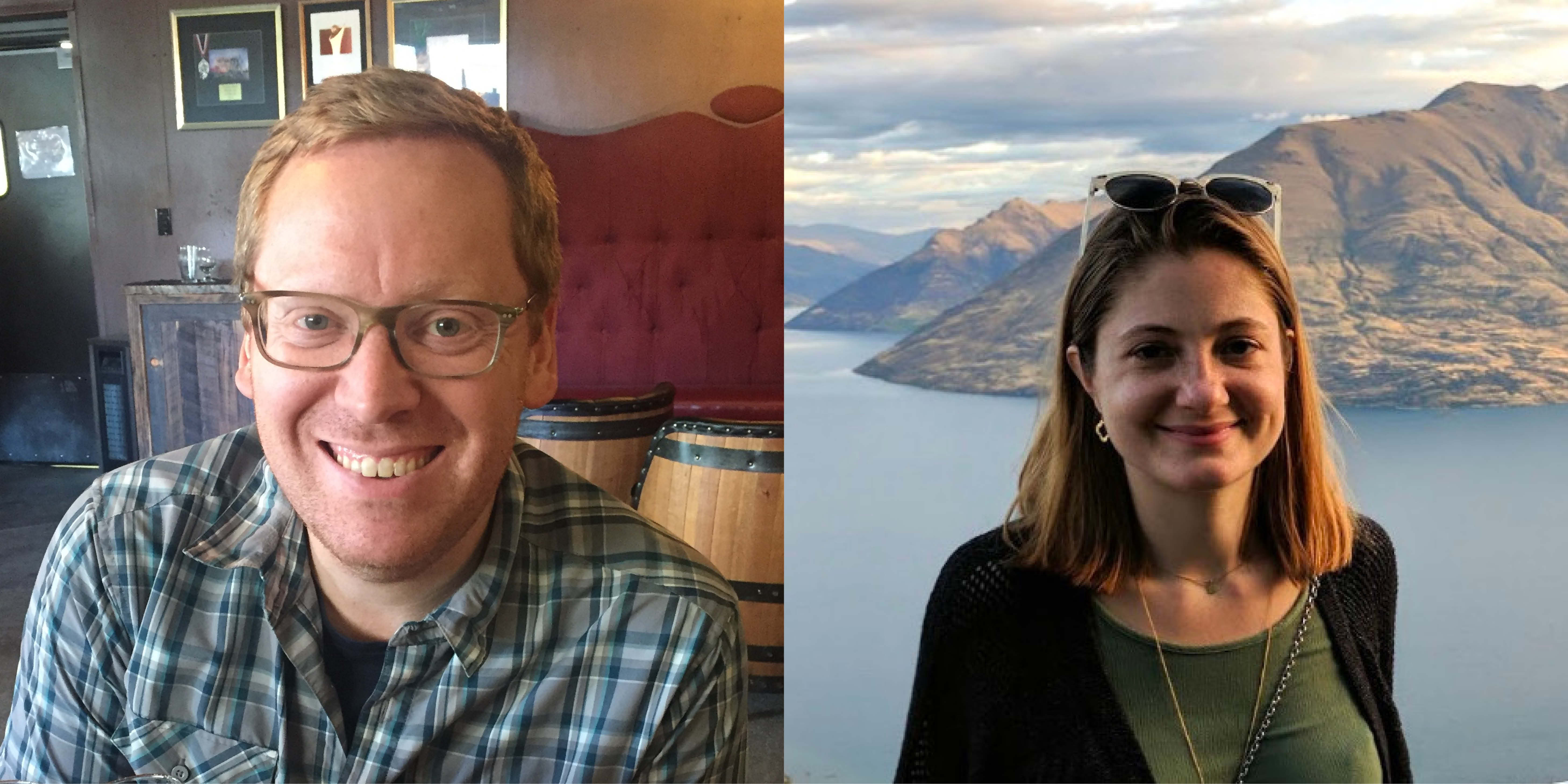 Velo AI Founders: Galen Clarke Haynes and Micol Marchetti-Bowick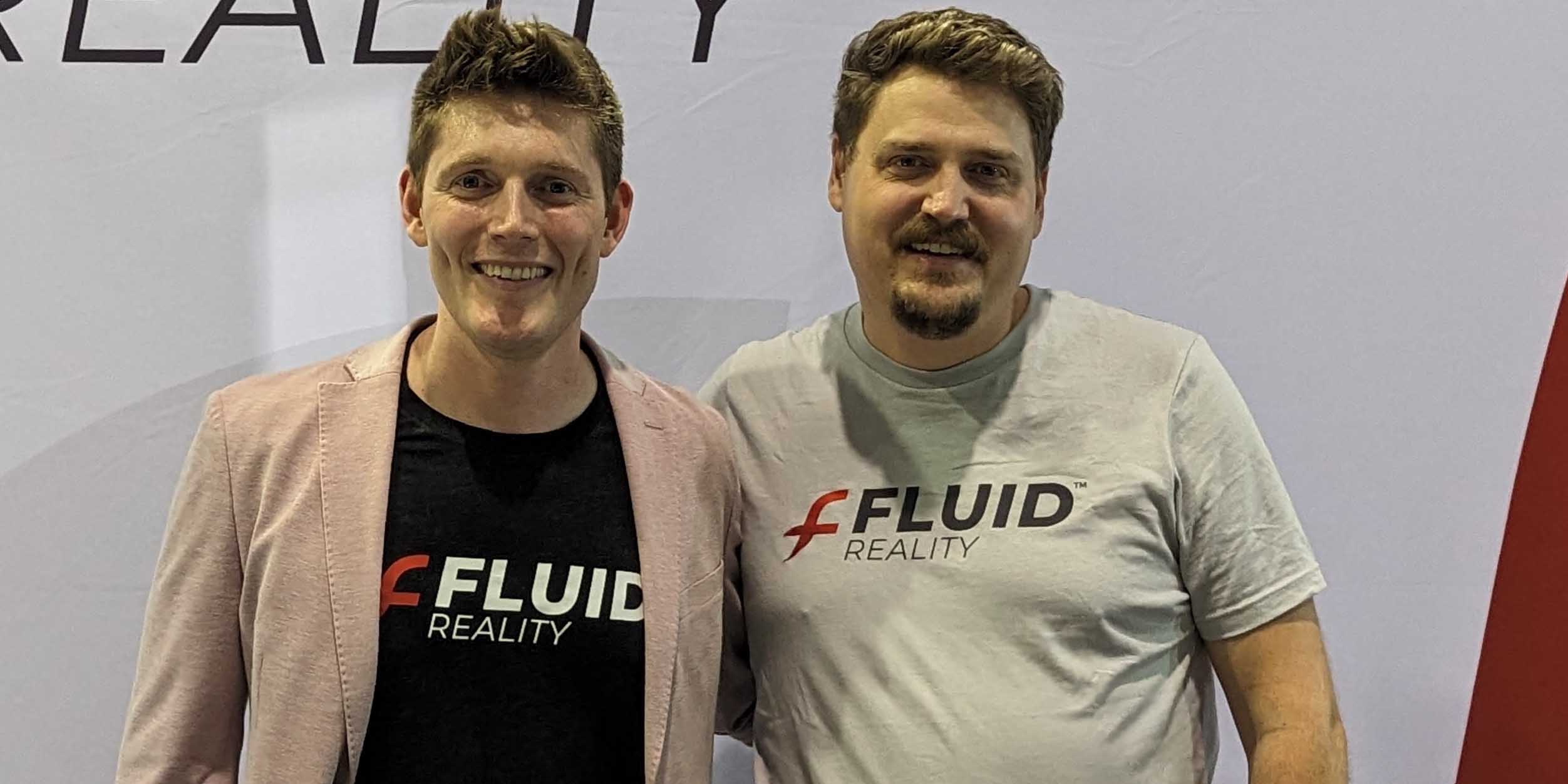 Fluid Reality Founders: Joe Mullenbach and Craig Shultz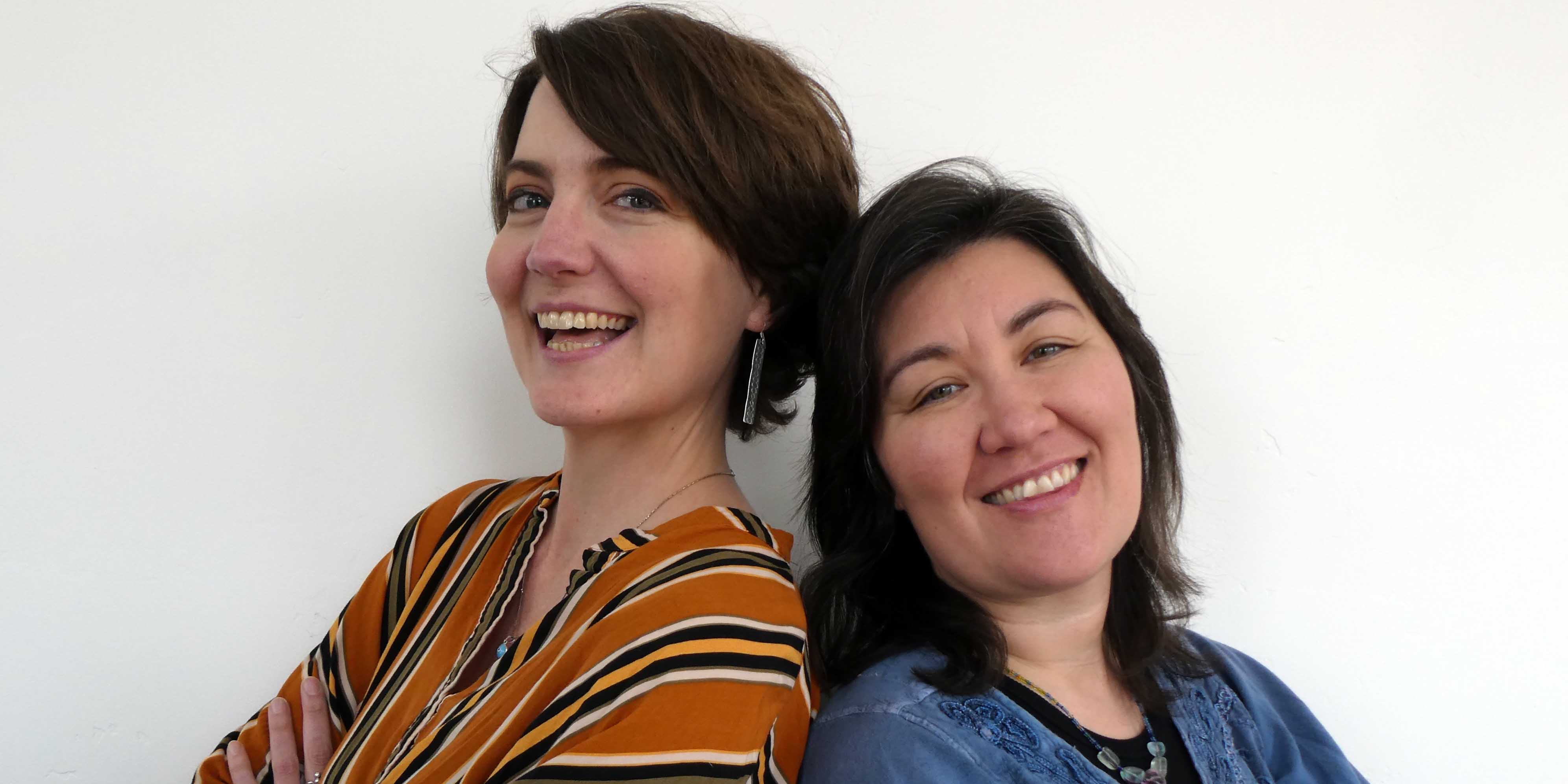 Erosion Founders: Megan Morrison and Tracy Held
Pendulum
Vertical - SaaS
Founders - Miao Kang, Carnegie Mellon Arts Management, Michigan State University.
Annually $223B of fashion products aren't sold "in season." The root cause of this is lack of market insights during the product planning stage - 95% of companies make product decisions based on personal preferences. Pendulum uses big data to capture the real time dynamic between supply and demand, and uses the insights to guide businesses to improve sell through rate, reduce inventory waste, and cut the manual research time by 90%. 
Conduit
Vertical - Future of Work, Human Capital/HRTech, SaaS, SMB Software
Founders - Max Holmes, Carnegie Mellon Tepper; Ani Kapuria, Carnegie Mellon Tepper
Employee turnover costs shift-labor-based companies nearly $10k per employee per year. Conduit's internal shift marketplace reduces worker burnout and attrition by algorithmically negotiating rewards for employees who sign up for open shifts, empowering workers to maximize their earnings while saving businesses time and money.
Leaficient
Vertical: AgTech, AI, Hardware, Robotics
Founders: Brian Stancil, Carnegie Mellon Electrical and Computer Engineering, BS Virginia Tech; Andy Rape, Carnegie Mellon Biomedical Engineering, Tepper, BS University of Rochester
Leaficient is developing a hardware-software IoT system that uses computer vision and advanced lighting to give farmers control of light to grow crops more efficiently, resulting in the savings of nearly 1.84M tons of CO2 emissions per year.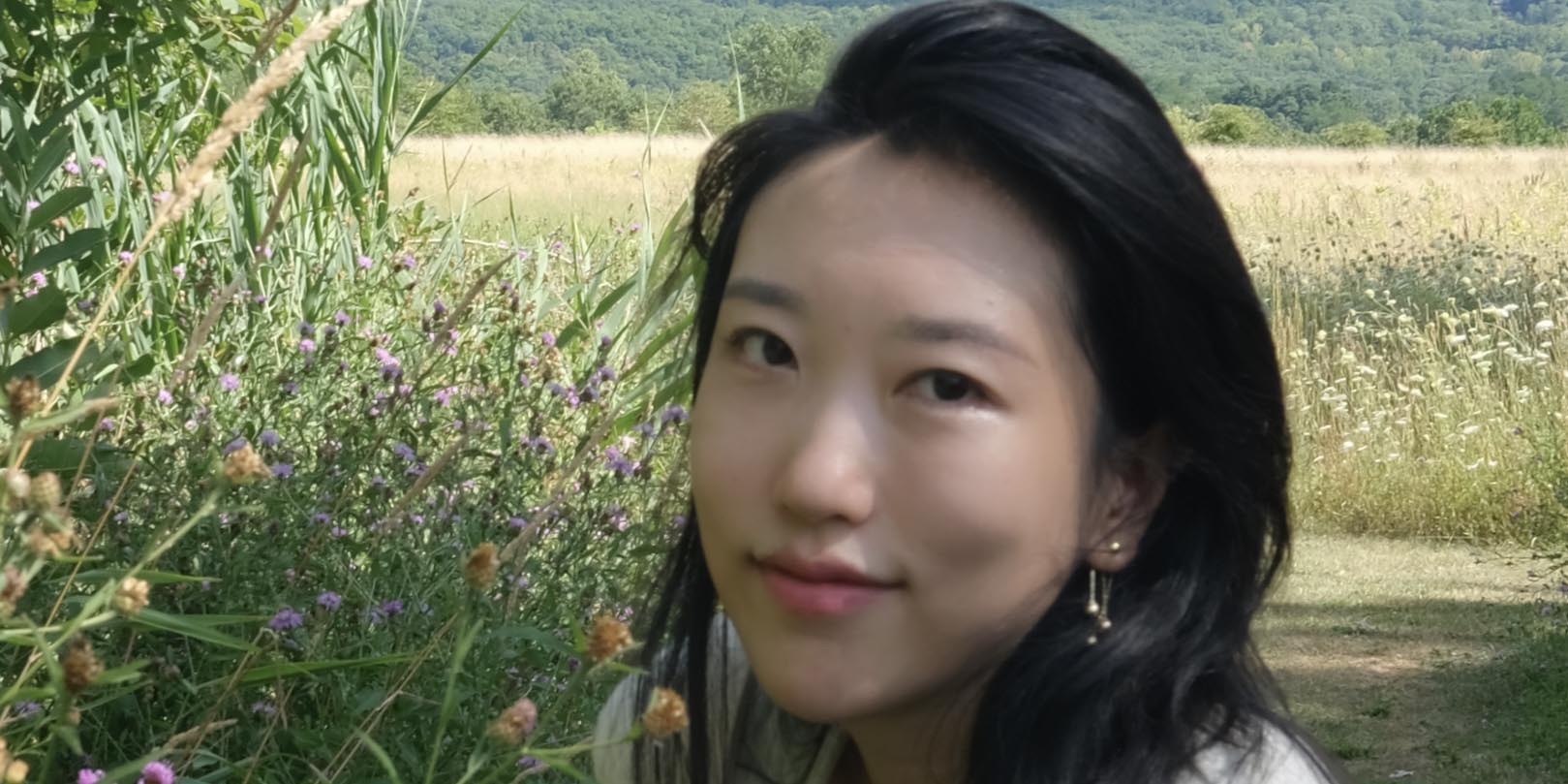 Pendulum Founder: Miao Kang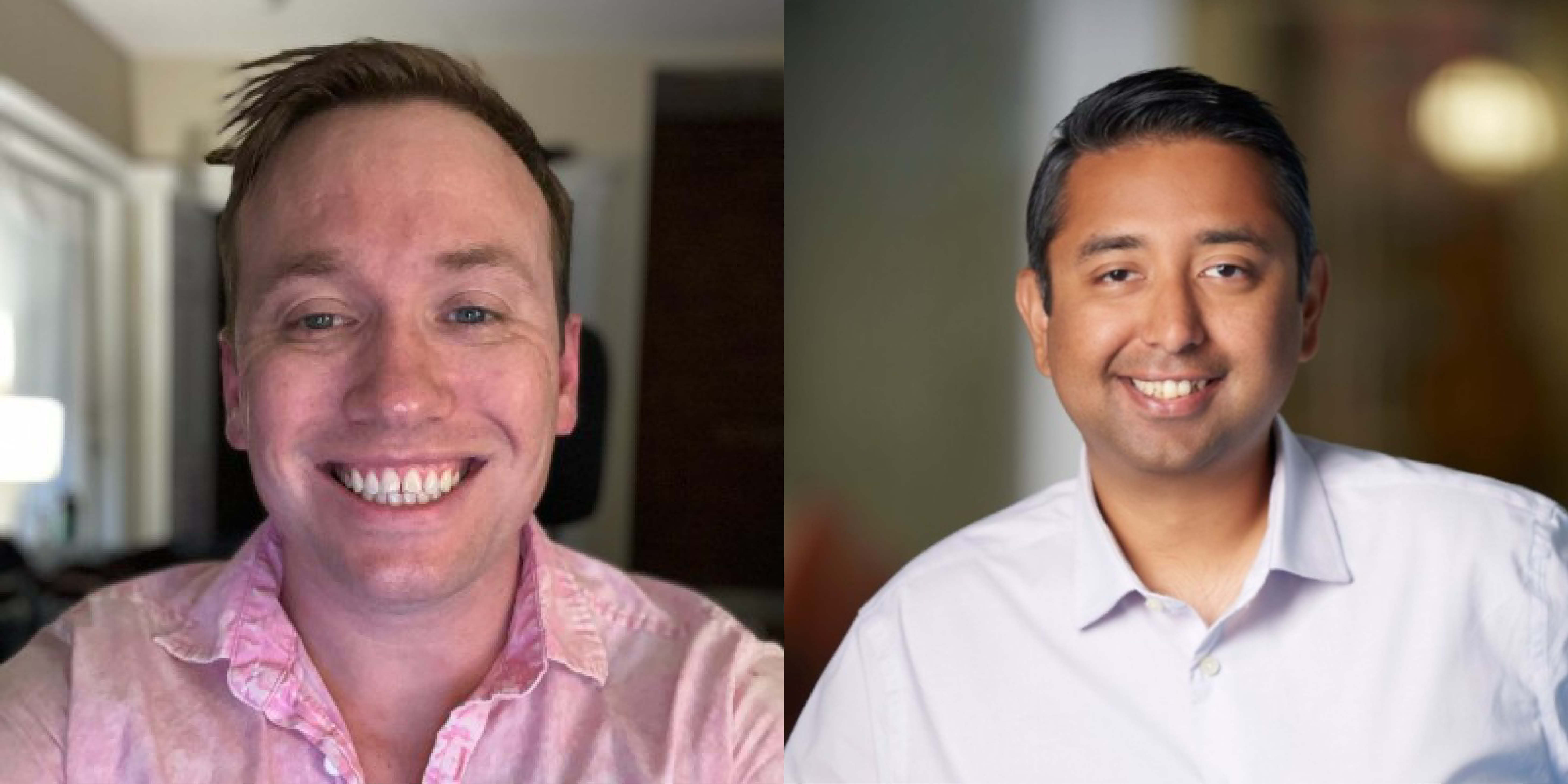 Conduit Founders: Maxwell Holmes and Anirudh Kapuria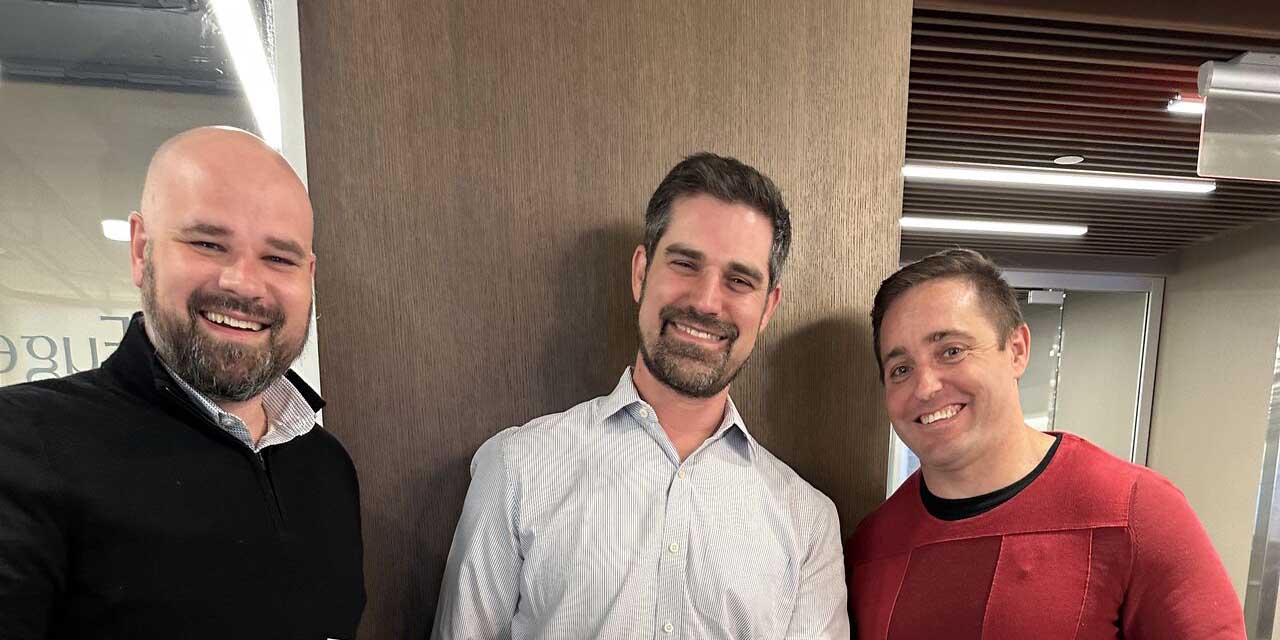 Leaficient Founders: Brian Stancil and Andy Rape
ByMe
Vertical: Consumer Health, Food and Beverage, Gig Economy, Marketplaces, SMB Software
Founders: Rob Miller, Carnegie Mellon Tepper, Grant Vandenbussche, Carnegie Mellon Tepper
Millions of households across the US are looking to outsource the burden of meal preparation to independent personal chefs but there is no simple way to connect with chefs. On the other end, chefs lack the proper management tools to acquire and retain household customers, spending countless hours on failed engagements. ByMe is a platform that bridges the gap between time-starved households and personal chefs, making mealtime easy. 
Early pilots of the product have shown over 80% success rate in matching families with personal chef services. Email rob@eatbyme.com OR join the community to learn more at www.eatbyme.com. The ByMe team is growing and is currently hiring for Head of Engineering.
Upview
Vertical: AI, Analytics, MarketingTech, Media/Content, Content Creation
Founders: Jenil Shah, Carnegie Mellon Tepper, Bhavik Muni, UC Berkeley Goldman School of Public Policy, and Anthony Felice, Valencia College. 
Over 95% of content creators, particularly on YouTube, face significant hurdles in achieving consistent growth and generating sustainable income. Upview's AI-driven technology empowers YouTubers to grow more rapidly and consistently. If you're a content creator or a startup seeking assistance in maximizing your presence on YouTube, try Upview.ai. 
AugX
Vertical: Advertising, AI, Enterprise Applications, Future of Work, MarketingTech, Media/Content, SaaS, Video
Founders: Jeremy Toeman, Carnegie Mellon Dietrich College of Humanities and Social Sciences
95% of people say watching videos is their #1 method to learn about products, goods, and services, yet over 70% of businesses do not have the skills or budget to be self-sufficient for video creation. Aug X Labs' product "Augie" is an AI Assistant for video creation that automates 80% of the grunt work. Any business professional can easily write a document, build a spreadsheet, or create a presentation - now they can make videos too.
Addy
Vertical - AI, Enterprise, Future of Work, SaaS, Sales & CRM
Founders - Michael Vandi, Carnegie Mellon Electrical and Computer Engineering; Charles Karpati, University of Maryland Baltimore County College
For businesses that receive overwhelming volumes of customer emails, Addy is an AI-driven platform that allows businesses to connect their data and train proprietary Large Language Models (LLMs) to automatically handle emails from their customers 24/7.
If you are a small business with less than 20 employees in the US, try Addy's round the clock customer service email responder.
Berri 
Vertical - AI, Enterprise, Future of Work, SaaS
Founders: Ishaan Jaffer, Carnegie Mellon BS Electrical and Computer Engineering, Krrish Dholakia, Georgia Tech BS Computer Science
If you are building Large Language Model (LLM)-based applications,use BetterShot by BerriAI to add error (hallucinations/refusal to answer) monitoring to your LLM application.
Two Additional Companies in Stealth
VentureBridge, Swartz Center for Entrepreneurship
June 20, 2023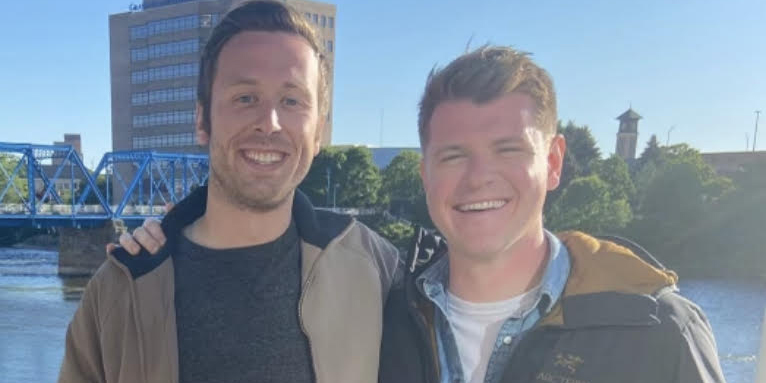 ByMe Founders: Grant Vandenbussche and Robert Miller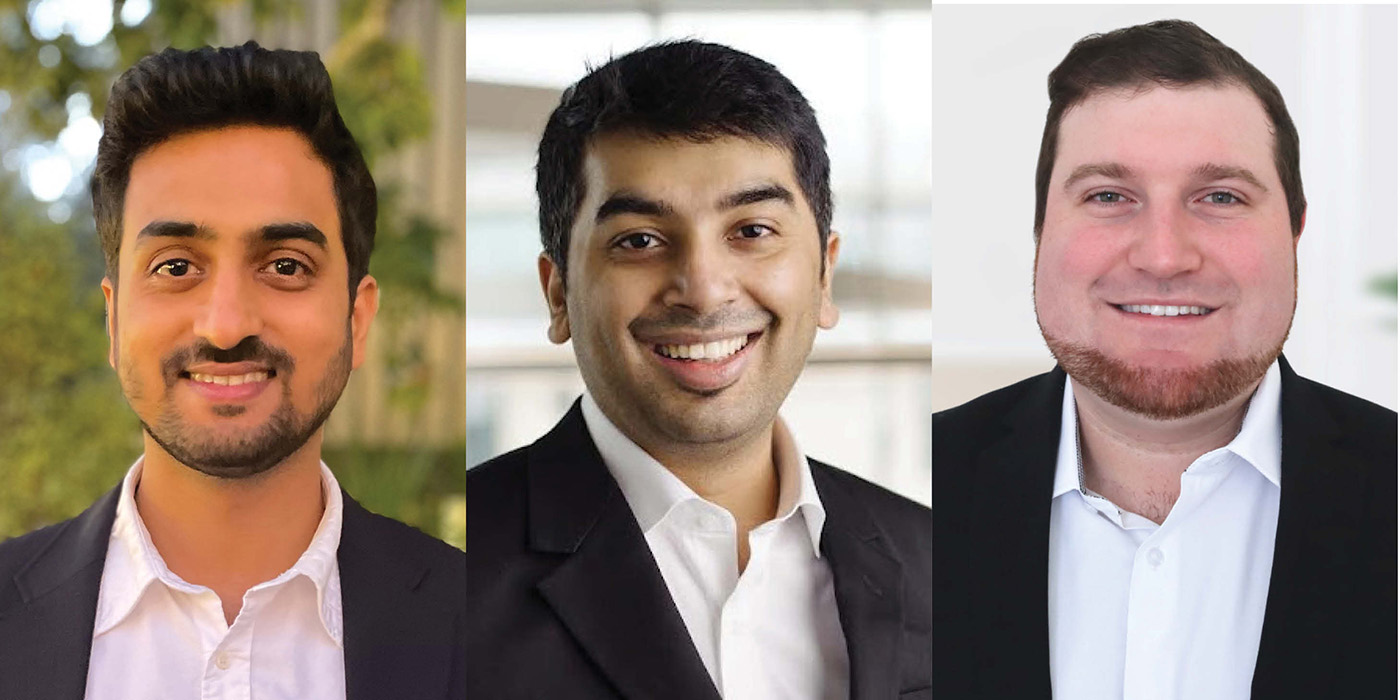 Upview Founders: Bhavik Muni, Jenil Shah, and Anthony Felice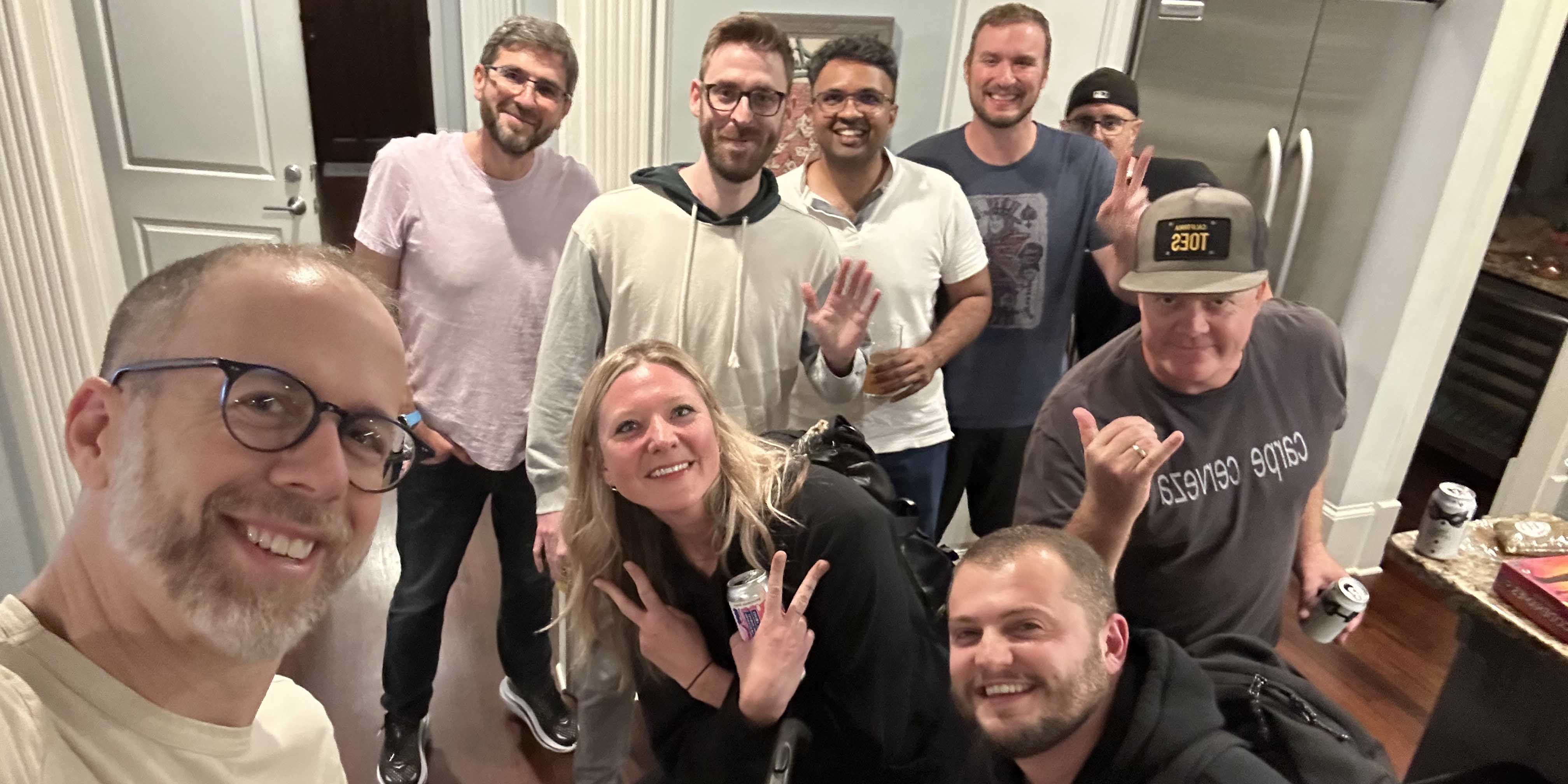 AugX Founders Jeremy Toeman and Scott Havird and Team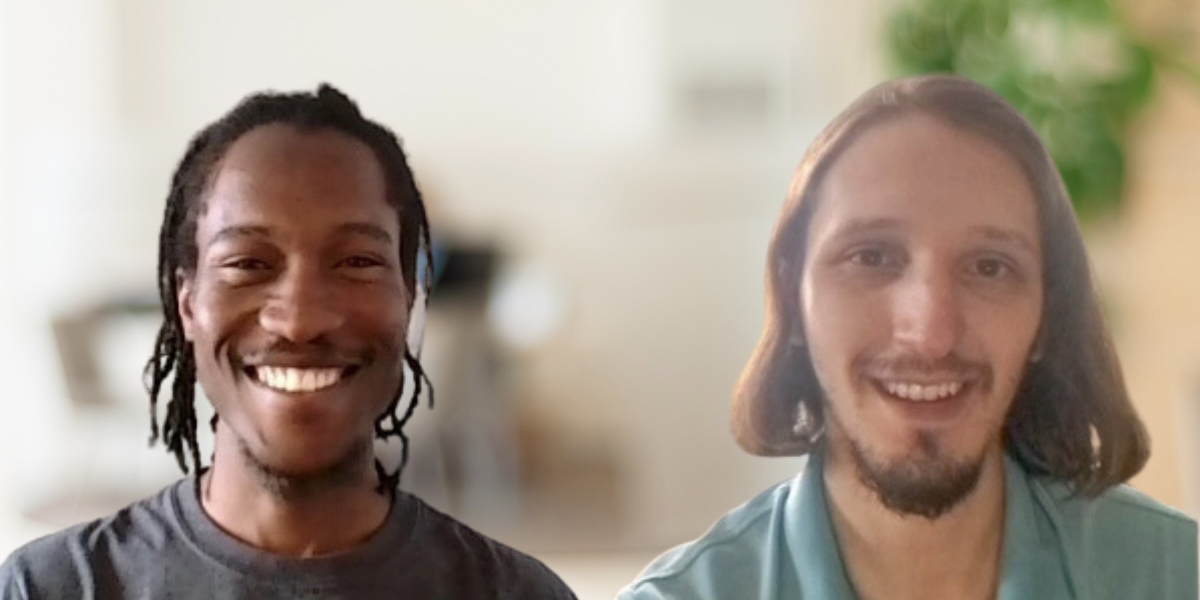 Addy AI Founder Michael Vandi