Thursday, December 13, 2018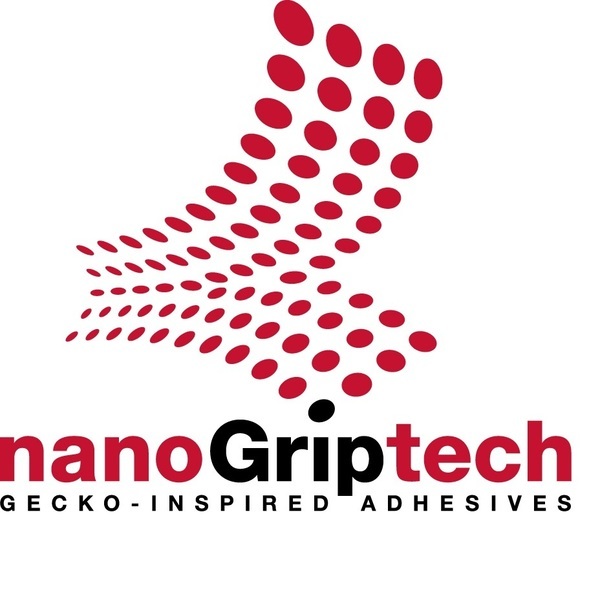 nanoGriptech, spun off from research conducted at Carnegie Mellon University, has secured $1.7M in funding. The investment comes from Taiwan-based Industrial Technology Investment Corporation.

nanoGriptech Inc. has developed a nature-inspired, microfiber-based adhesive that functions in the same way a gecko's feet stick to surfaces. Its product provides a superior alternative to reusable adhesives currently being used in a large variety of industries such as clothing, sports, automotive, product design, and medical devices.
Read more at bizjournals.com

Friday, December 7, 2018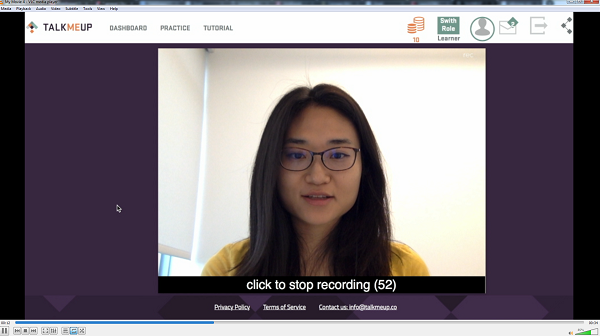 While enrolled in CMU's full time MBA program, JJ Xu surveyed her CMU classmates, asking them to rank the most valuable resources they believed the MBA program offered. Communication training was the top answer. She began to investigate the communication training market and later founded TalkMeUp, a computer-based, communication coaching system.
Read more at witf.org.
Friday, December 7, 2018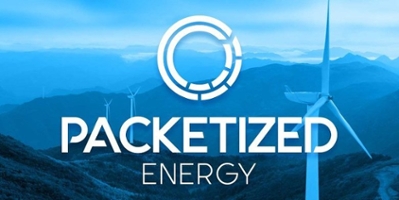 Packetized Energy, co-founded by CMU alumnus Paul Hines (Ph.D. 2007, Engineering and Public Policy) has been selected by CBInsights as a 2019 Game Changing Startup.

Packetized Energy makes electricity flexible using virtual battery software for utilities so that energy can be clean, affordable and easy to use. 
Thursday, December 6, 2018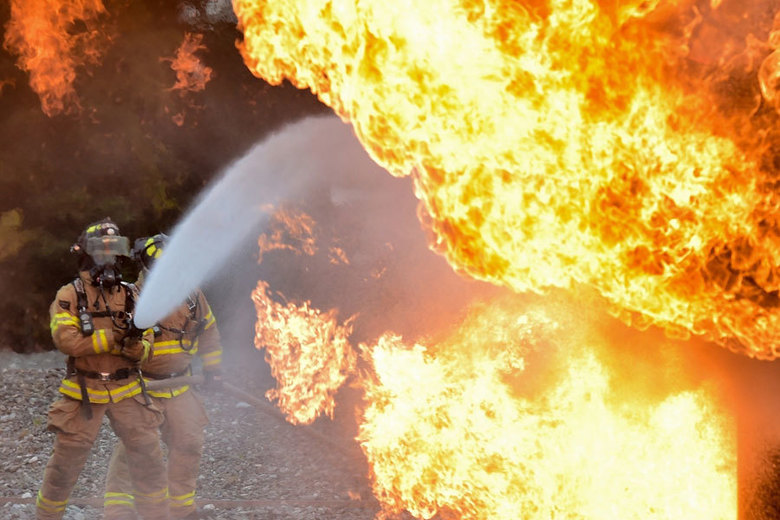 After a fire broke out in his home while on a camping trip, CMU alumnus Steve Davis and his family found themselves out of the house for nine months while the damage was repaired. Following that incident, Davis, who graduated from the Tepper School of Business in 1989, considered ways to improve fire safety. 

Earlier this year, Davis launched Smoke Detective, a platform technology that enables cameras to detect smoke particles in the air.
Read more at Carnegie Mellon Univeristy

Friday, November 30, 2018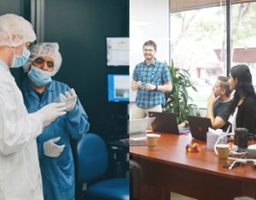 A fledgling augmented reality (AR) startup has launched out of stealth with some big-name founders and backers in tow—and more than $50M in funding. Headed up by CMU alumnus and CEO Drew Perkins, Mojo Vision is developing an "invisible computing" AR platform that will deliver immediate, powerful and relevant information without the intrusions of today's mobile devices.

Read more at VentureBeat
Friday, November 30, 2018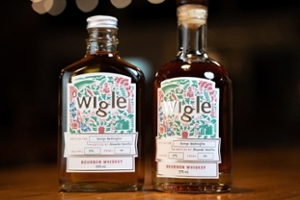 This year at Ross Park Mall, shoppers can literally get into the holiday spirit. Wigle Whiskey, a Strip District-based distillery founded by Tepper School of Business alumna Meredith Grelli, has opened a Tasting Room & Bottle Shop at the North Hills shopping center. In addition to cocktails, guests can order spirits, Threadbare cider and Pennsylvania-made beers.

Read more at NEXTpittsburgh
Friday, November 16, 2018
IAM Robotics has raised $20M from KCK Ltd. to expand deployment of Swift™, the world's most advanced autonomous mobile picking robot. IAM is responding to the growing need for flexible automation systems in logistics environments. The investment will be used to accelerate robot production and to build a sales, marketing, and delivery organization that works closely with leading distributors to transform the supply chain.

IAM Robotics was founded by world-class robotics engineers, Tom Galluzzo and Vladimir Altman, who worked at CMU's Robotics Engineering Center.

Read more at IAM Robotics
Friday, November 16, 2018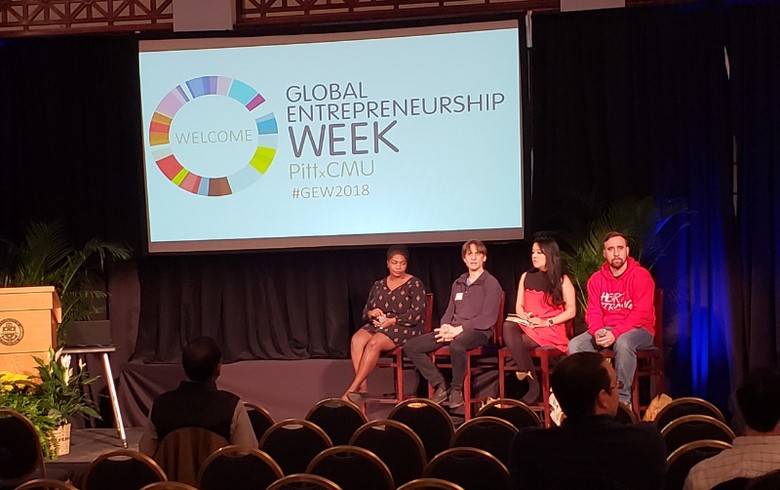 CMU and Pitt Wrap Up Global Entrepreneurship Week 
Carnegie Mellon University and the University of Pittsburgh hosted a robust week of events during Global Entrepreneurship Week (GEW), which was celebrated on both campuses November 9-16, 2018. The events included:

• Money Table graduate investor competition
• Kickoff reception and panel discussion
• PDMA Pittsburgh pitch competition
• Fireside chat with four local impact investors
• Startup Job Fair
Over 200 guests packed Newell Simon Hall Atrium at CMU on Thursday, November 15, 2018 to attend the annual Startup Job Fair. Close to forty local startups looking to hire full-time, part-time and interns participated in the annual event.
The winners of the Money Table investor competition, which was held at  Pitt and CMU on Friday, November 9 and Saturday, November 10, 2018, respectively, were:

First place: Iota Capital; Joel Perdzoc (CMU), Rick Goldstein (CMU), Wei Tu (CMU), John Wright Cordier (Pitt), Naval Gupta (Pitt) and Tingting Xie (UPitt). Second place: Group4 Capital, LLC; Ishan Wahi (CMU), Lucy Luo (CMU), Noah Carlson (CMU), Ernest Kabuye (Pitt), Jingyi Li (Pitt) and Xiang (Pitt).

The winners of the PDMA Pitch Competition were:

Graduate (CMU): Talent IPO; Aashay Doshi and Michael Lai
Graduate (Pitt): MeBot

Undergraduate (CMU): Delta Band, Matt Spettel (Innovation Scholar)
Undergraduate (Pitt): Root Health

Best in Show (CMU): Heart I/O, Nick Flanigan
Friday, November 9, 2018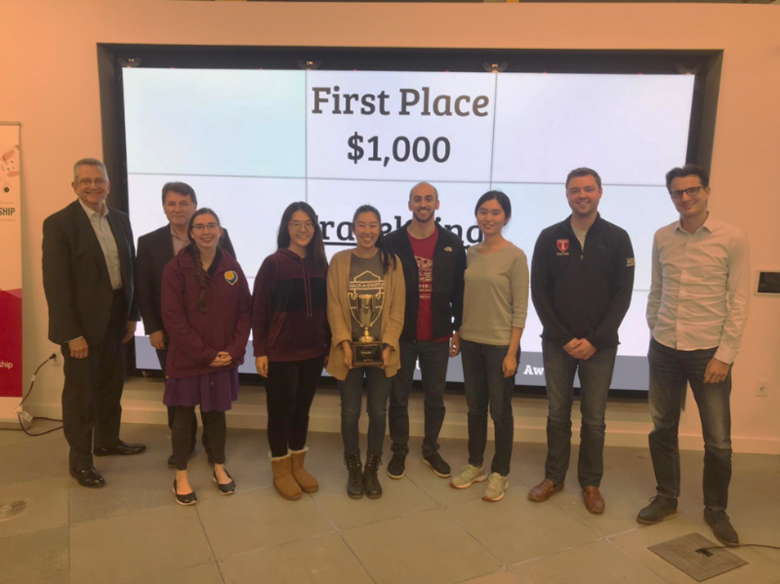 CMU GEC Hack-a-Startup Winners Announced
This past weekend, CMU's Graduate Entrepreneurship Club (GEC) hosted its annual Hack-a-Startup Competition at the CMU Swartz Center. Amazing ideas were presented ranging from automated meeting software, camera tech and salary negotiation technology. This year's competition was co-hosted by the CMU US-China Innovation and Entrepreneurship Association and the CMU Undergraduate Entrepreneurship Association (UEA). 

Winning first place at $1K was Travel Ping, a personal travel assistant that uses a native optimization algorithm to help users plan the perfect travel itinerary. The second place prize of $500 went to Rayar for their idea of using computer vision calibration for autonomous vehicles. Scribe, an automated meeting software extension, was awarded the third place prize of $250. The People's Award of $100 went to the Hack the Bar team.
Friday, November 9, 2018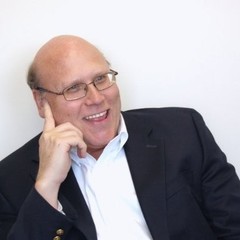 CMU spinoff Voci Technologies is moving to Robotics Row. Co-founded by CMU alumnus Anthony Gadient, Voci's technology empowers enterprises to make informed decisions based on actionable insights extracted from their voice data. The company raised $8M in March, 2018.

Read more at BizJournals. This article requires a subscription