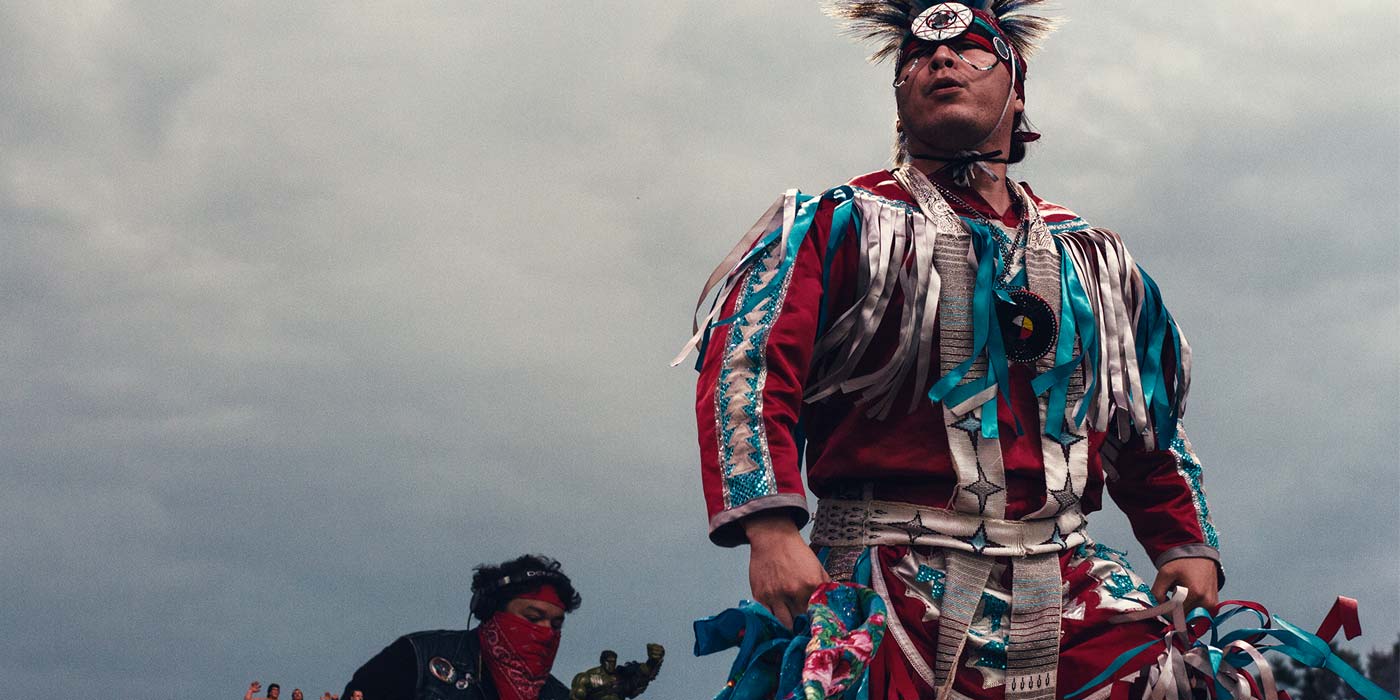 Decolonized Futures
Settler colonialism results in the cultural, social, and physical displacement—if not eradication—of Indigenous peoples. To rationalize this violence, settler colonialism relies on narratives of hierarchical power that inevitably positions the settler state and its stakeholders at the top. These narratives include Manifest Destiny, Terra Nullius, the Imaginary Indian, American Exceptionalism, and "Kill the Indian, Save the Man" (this last phrase was stated by Richard H. Pratt, founder of the Carlisle Indian Industrial School in Pennsylvania). In North America, these narratives continue to bring violence to Indigenous communities, as evidenced by inadequate housing and drinking water advisories on reservations, intergenerational trauma due to residential school abuses, daily acts of racism and cultural appropriation, and the violation of sacred lands at Standing Rock, among others.

"Decolonized Futures" is an interdisciplinary project that aims to examine and dislodge dominant and oppressive settler colonial narratives. The project's title refers both to the political project of decolonization and to Indigenous Futurism. The term "Indigenous Futurism" was coined by Grace Dillon after "Afrofuturism." Indigenous Futurism centers Indigenous cosmologies through a storytelling framework that creatively and aesthetically interrogates the history of settler colonialism, critiques contemporary Indigenous contexts, and re-visions a decolonized future.

The goal of this project is to make visible and audible Indigenous history and presence in Pittsburgh and beyond and to create interdisciplinary narratives through various media that allow all humans to envision potential decolonized futures.

This project locates Indigenous Futurism within our region. By building relationships with Indigenous partners in and around Pittsburgh, we will highlight and creatively engage with their stories—past and present. Together, we will produce narratives in various modes such as music, visual arts, fashion, and film. As students, faculty, and community members participate in the project, we will seek opportunities to create Indigenous Futurist narratives with collaborators across North America and around the world.

CMU will host public teach-ins on both decolonization and Indigenous Futurism. The teach-in as a participatory format will allow experts and audience members to discuss extensively and address the specific goals of our communities. Undergraduate and graduate students in Contemporary Soundscapes and North American Indigenous Music Seminar will work intensively on the project's special events, including teach-ins, symposia, and musical events. The project will culminate in a multi-day Re-sound/Re-vision festival. We intend to have multi-media installations on CMU campus and around Pittsburgh, a re-sound walk that emphasizes the past and present of Indigenous stories in the region, and a newly commissioned musical work by an Indigenous composer to be performed by CMU students.
IMAGE:
The Come Up Show
A Tribe Called RED
CBC Music Festival at Echo Beach
Shot on May 26th, 2018
Shot by Mac Downey (@mac.downey)