September 16, 2015
A Dialogue in Charleston & A Watch Party in Pittsburgh
Rice in Gullah Geechee Culture and History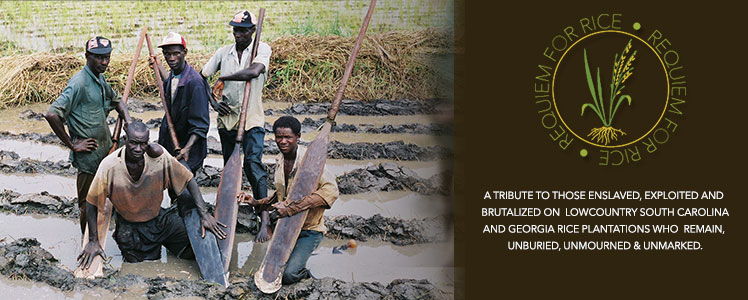 With:
Jonathan Green is a nationally acclaimed and awarded professional artist. Founder of the Lowcountry Rice Culture Forum
Edda L. Fields-Black is an Associate Professor at Carnegie Mellon University, Department of History. Producer and Librettist of "The Requiem for Rice"
Moderated By:
Simon Keith Lewis, Professor, College of Charleston, Department of English
Dialogue Location:
College of Charleston, School of Science and Math, 202 Calhoun Street, 1st Floor Auditorium
Watch Party Location:
Carnegie Mellon University, Baker Hall, Giant Eagle Auditorium
Watch live online at 6:30pm by visiting:
Sponsored by "the Requiem for Rice", a Carnegie Mellon University Center for the Arts in Society Performance Initiative.
Co-spnsored by Lowcountry Rice Culture, Color of Music, and the Univesity of Pittsburgh African Heritage Classroom Committee
For more information, please call 412.403.6839 or visit us online at www.requiemforrice.com