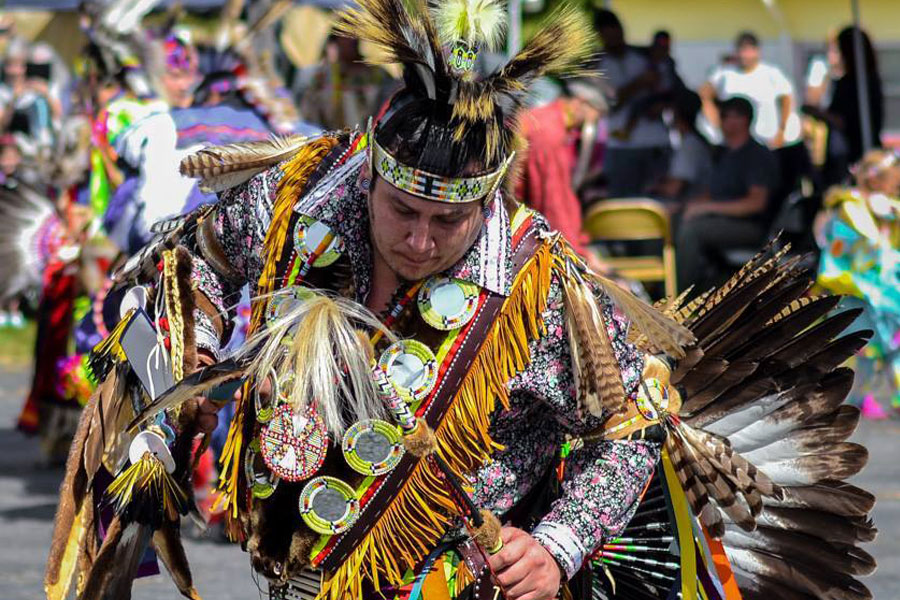 Powwow 101
Sunday September 29
10AM, CFA 303

Do you ever wonder what a "powwow" is and if it's something that members of the general public can attend?

During this one-hour "Powwow 101" session, Alexa Woloshyn will explain the history, significance, and cultural practices of the powwow, what it means to follow powwow etiquette, and some of the specifics about our local powwow hosted by the Council of Three Rivers American Indian Center. Come with your curiosity and questions; leave excited to attend our local powwow later that day.
Some questions this session will answer:
What does the word "powwow" mean and when can I use it?
How can I tell the different types of dancers apart?
How do the dancers know how to follow the music?
Why do Native Americans participate in powwows?
Are powwows sacred? 
Powwow 101 is free and open to the public.
This is a family friendly event, RSVPs for all attendees are necessary RSVP by Monday September 23, 2019 to hpertz@andrew.cmu.edu
Space is limited.
The Council of Three Rivers American Indian Center 41st Annual Pow Wow
September 28 and 29
Noon to 7pm (Grand Entry each day at 1pm)
Donations: Adults-$6.00, Elders & Children under 12- $4.00
120 Charles Street, Dorseyville, PA 15238-1027
Parking is Located at Dorseyville Middle School. Shuttle buses will run all day between the event and parking (less than 1/2 Mile).



Powwow 101 is part of  Alexa Woloshyn's CAS project "Decolonized Futures"
Images by COTRAIC