September 23, 2009
G-20 Summit Events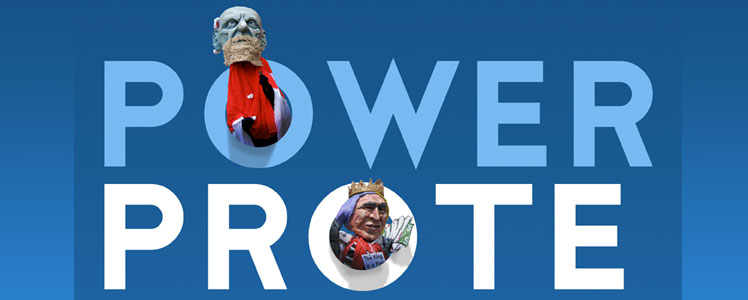 Power, Protest, Performance, a Panel Discussion on Street Theater and Protest
Former CAS Fellow Larry Bogad, Distinguished Lecturer in Performance and Politics, Associate Professor at the University of California at Davis; Richard Maddox, Professor of Anthropology and History, Carnegie Mellon; Wendy Arons, Associate Professor of Drama, Carnegie Mellon.
Cointelshow
A Patriot Act with Larry Bogad: Special Agent Christian White lead a cheerfully creepy tour of declassified government surveillance documents. White probes the redacted (blacked-out) texts of the FBI's notorious Counterintelligence Programs, searching for the words erased in the name of the Freedom of Information Act.
Watch a video of Larry Bogad (and Christian White) at the Waffle Shop.