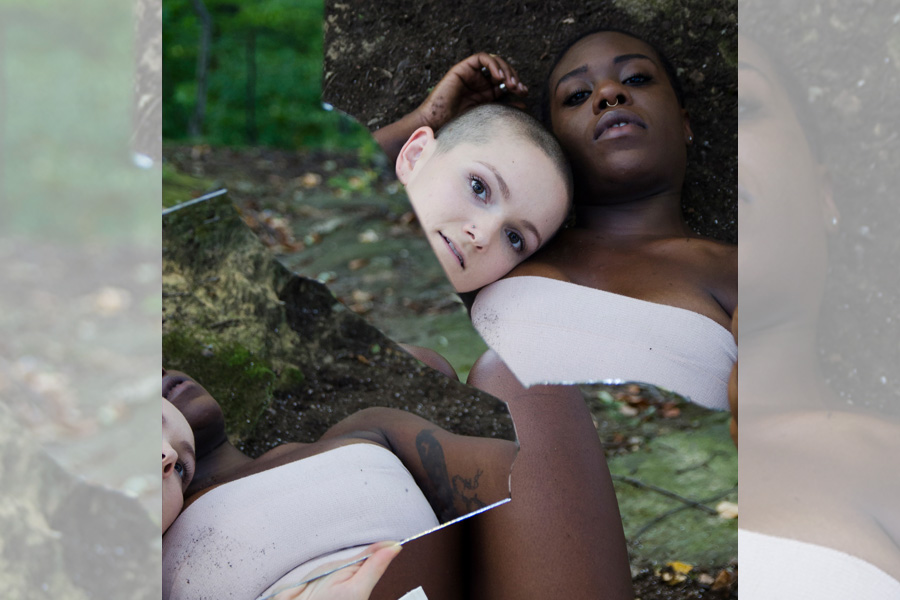 TQ Live! 2018 @ The Andy Warhol Museum
CAS Speaker's Series Presents
Thursday, September 14 // The Andy Warhol Museum // 8:00 PM
TQ Live! presents a queer evening of dazzling performance, dance, poetry, comedy, resplendent fantasies, music, and more. This fifth annual performance series features artists and performers from the many LGBTQIA communities in the Pittsburgh region.
Hosted by Joseph Hall, this year's line-up includes performances by Mrs. Kasha Davis of RuPaul's Drag Race, Vanessa German, Rickey Laurentiis, Ryan M. McKelvey, MICHIYAYA Dance, Theodore Rexx, theatriQ and a video work by Atom Atkinson + Scott Andrew.
This program is produced by Scott Andrew, Joseph Hall, and Suzie Silver. This project is supported in part by the Carnegie Mellon University School of Art, the Center for the Arts in Society, and the Frank-Ratchye STUDIO for Creative Inquiry and the Sylvia and David Steiner Speaker Series.
Artist Bios
Scott Andrew is a multimedia artist, working in video, installation, performance, and new media. He creates speculative fantasies that peer into otherworldly portals and voids. Scott has most notably exhibited with the Institute for New Feeling at MoMA's PopRally (NYC), Recess (NYC), Ballroom Marfa (Marfa, TX), Whitechapel Gallery (London), Black Cube (Denver, CO), the Hammer Museum (LA), and the J. Paul Getty Museum (LA).
More about Scott »

Atom Atkinson is a poet living in Western NY, a doctoral student at University of Utah, the Director of Literary Arts at Chautauqua Institution, and 1/6 of the poetry collective Line Assembly. You can follow them on Twitter@AtomAtkinson.
More about Atom »

Mrs. Kasha Davis (MKD) is the alter ego of Ed Popil, Season 7 contestant on RuPaul's Drag Race. A "lady", an international celebrity housewife and that maternal like character that's just a hoot and a hollar at all of our family functions.   MKD graduated from Marywood University with a BA in Theatre and was a principal dancer in the Ballet Theatre of Scranton. MKD grew up in Scranton PA in the 70s & 80s, tales of which can be heard in her one woman show "There's Always Time for a Cocktail".
More about Mrs. Kasha »

Vanessa German makes art that calls in to reckoning, the submerged narratives that bridge the intersections of intellectual, physical and spiritual space. Her work considers the living ricochet of racism and its attendant traumas on the body, spirit, and earth in the simultaneity of time. She is a 2018 USA artists fellow, and winner of the 2017 American Academy of Arts and Letters Jacob Lawrence Prize.

Joseph Hall is a black, queer, transracial adoptee, podcast lover, creator, critic, and youngest of five. He is Deputy Director at BAAD! Bronx Academy of Arts and Dance as well as a producer, curator, and performer working in NYC and Pittsburgh. As a performer, Joseph has worked with choreographers Staycee Pearl, Maree ReMalia, Lida Winfield, and Jasmine Hearn, video artist Suzie Silver. IG: pizzatime_usa

Lannan Fellow and Whiting Award winner, Rickey Laurentiis is the author of Boy with Thorn, winner of the Cave Canem Prize and the Levis Reading Prize, among other honors. He is currently the inaugural Fellow in Creative Writing at the Center for African American Poetry and Poetics, University of Pittsburgh.
More about Rickey »

Ryan M. McKelvey's performances are usually one-to-one encounters or public interventions. Alter egos occasionally get slipped on, too. Formative years in poetry and theatre brought him to collaboration, drag, and live art. He has shown work in Seoul, Brighton, Bath, and Pittsburgh. Ryan also collaboratively devises projects as Home Soil.
More about Ryan »

MICHIYAYA Dance is an all-women contemporary dance theater company co-founded by Anya Clarke and Mitsuko Verdery. Clarke and Verdery are an award-winning, multimedia duo from New York City that synthesize dance and visual art. Their work has been featured by Yale University, Brooklyn Museum, Foundation for Contemporary Arts, Opportunity Fund, THINX, Baruch Performing Arts Center, Gibney, and more.
More about MICHIYAYA Dance »

Suzie Silver creates art that alludes to the capacity for desire to disrupt social boundaries and imagine new futures. Her well-known early videos, Freebird and A Spy are canonical works of queer video art.  Her videos have screened at over one hundred festivals on five continents. Her ongoing collaboration, "Fairy Fantastic!" a fairy and folk tale video series for gender non-conforming kids of all ages, has screened at festivals in Belarus, London, Portugal, Romania and Australia.
More about Suzie »

theatriQ is an LGBTQA+ youth ensemble with Dreams of Hope, a arts organization supporting queer and trans young folks in the Pittsburgh region. The ensemble creates original work addressing LGBTQA+ themes including a full length play every year. The music group writes, composes, and performs music for all theatriQ productions. The group released their first album, Home, is 2016.  Find their music on iTunes, Spotify, and CDBaby.

Baltimore-based DJ Theodore Rexx's dynamic fusion of pop music with global and club beats frequently results in many unexpected twists and turns on the dance floor. As a multi-instrumentalist, he has also laid down the rhythm for numerous artists and bands, most notably as a percussionist with the Baltimore Ravens Marching Band.