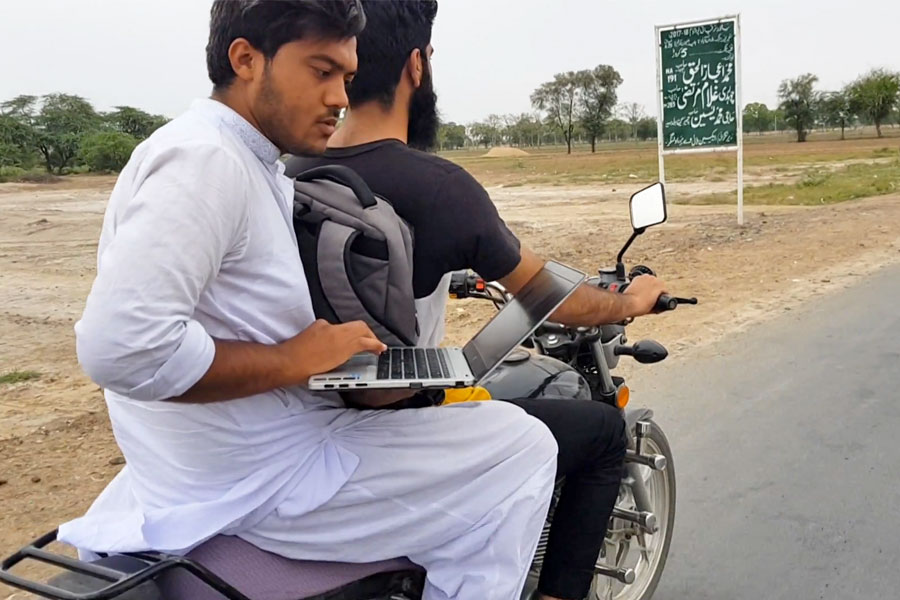 Liz Magic Laser: Time Pressure
Monday, October 21
4:30PM
Porter Hall 100

Liz Magic Laser intervenes in semi-public spaces such as bank vestibules, movie theaters and newsrooms, involving collaborations with actors, surgeons, political strategists and motorcycle gang members. Her recent workexplores the efficacy of new age techniques and psychological methods active in both corporate culture and political movements.
Laser's work has been shown at venues such as Kunsthalle Baden-Baden (2019); Metro Pictures, New York (2018) Malmö Konsthall, Sweden (2017); the Swiss Institute (2016); the Whitney Museum of American Art (2015); Lisson Gallery,London (2013); the Performa 11 Biennial, New York (2011); and MoMA PS1, New York (2010). She has had solo exhibitions at CAC Brétigny, France (2017); Jupiter Artland Foundation, Scotland (2017); Kunstverein Göttingen, Germany (2016); Mercer Union, Toronto(2015); Wilfried Lentz, Rotterdam, the Netherlands (2015); Various Small Fires, Los Angeles (2015); Paula Cooper Gallery, New York (2013) the Westfälischer Kunstverein, Münster, Germany (2013); and Mälmo Konsthall, Mälmo, Sweden (2012) among other places.In 2018, she presented a commissioned daily performance and video installation at the Centre Pompidou, Paris.Most recently she exhibited a major new commission, In Real Life (2019), an experimental reality show about online gig workers, at FACT, Liverpool, UK (2019).
Photo credit: In Real Life(2019), Liz Magic Laser, video still of Zahid Iqbal/thelancersinc, graphic designer on Fiverr, Pakistan. Commissioned by FACT, Liverpool, UK.