News Highlights
CMU, Pittsburgh Cultural Trust To Launch Inaugural Pittsburgh Humanities Festival
J. Kevin McMahon and Paul Organisak of the Pittsburgh Cultural Trust and David Shumway of Carnegie Mellon will outline the vision for the festival at 10 a.m., Jan. 28 at the James R. Rohr Building at 805-807 Liberty Ave in downtown. Running March 26-29, the festival will feature "Smart Talk About Stuff That Matters" by internationally renowned experts, artists and intellectual innovators.
---
Luis Ball To Discuss "Latin America: The Unnoticed Giant South of the Border"
Venezuelan-born Luis Ball, a Carnegie Mellon University trustee, Latin American business leader, and publisher of PanAm Post, an online news and analysis site emphasizing Latin America, will discuss popular views of Latin America and show how they relate to the actual history of the region.
---
Registration Is Open For Under Construction: Building Your Future
Don't miss this one-day career exploration and self-definition opportunity for current Dietrich College sophomores, juniors, and seniors to network with alumni, learn their stories, and begin to navigate career options, internships, undergraduate choices, and post-graduation opportunities.
---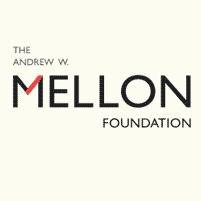 Mellon Foundation Grants CMU $2 Million To Transform Graduate Education in Humanities
The five-year award will train humanities Ph.D. students in digital scholarship and technology-enhanced learning through intensive, weeklong courses that will also be available to anyone online.
---
Students Suggest Ways for Pittsburgh To Balance Privacy and Public Safety
To help Pittsburgh officials understand the issues and develop effective policies, City Councilman Dan Gilman (DC'04) turned to Ethics, History and Public Policy (EHPP) seniors. The 10 students spent the semester researching the history of surveillance technology, analyzing how similar cities have implemented different tools and policies and developing recommendations for Pittsburgh. They recently presented their findings to City Council.
---