News Highlights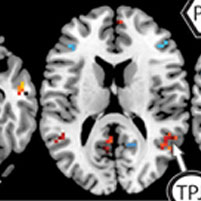 "Mind Reading" Technology Decodes Complex Thoughts
This latest research led by CMU's Marcel Just builds on the pioneering use of machine learning algorithms with brain imaging technology to "mind read." The findings indicate that the mind's building blocks for constructing complex thoughts are formed by the brain's various sub-systems and are not word-based.
---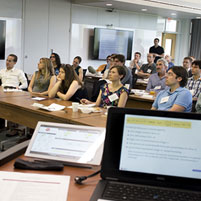 Economists Discuss How Desire to Shape Beliefs Influences Behavior
Believe it—or not—the extent of how much our personal beliefs and morals influence decisions is spurring academic inquiry.

Two recent events brought top minds to CMU to discuss moral influence, self-image and sense-making and their implications for economics and much more.
---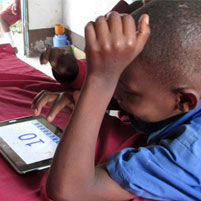 RoboTutor Advances to Global Learning XPRIZE Semifinals
XPRIZE is attempting to address the acute shortage of teachers in developing countries by funding an international competition to create open-source Android tablet apps that enable children ages 7-10 to learn basic reading, writing and math skills without requiring adult assistance. Apps were created in both English and Swahili.
---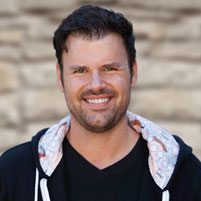 Sounds of Success
Alumnus Steve Martocci is splicing together quite a career. His latest endeavor is a cloud-based music creation platform with a library of more than two million sound samples, which can be used by anyone.
---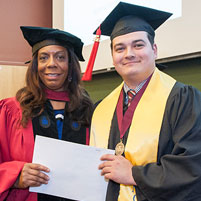 Class of 2017: Ready for the Next Step
Before the ink even dried on their Carnegie Mellon University diplomas, many of the newest Dietrich College graduates had secured jobs or spots in top graduate programs.
---