News Highlights
Eight Juniors Named Dietrich College Honors Fellows
Eight exceptional juniors have been selected to be 2015-16 Dietrich College of Humanities and Social Sciences Honors Fellows. The Honors Fellowship Program – in its second year – is part of the college's Senior Honors Program and is designed to give students a head start on their thesis development.

The fellowship program does this by providing students with support to spend the summer before their senior year researching their thesis topics. The extra time allows them to focus on their projects while not also juggling demanding course loads, internships and other extracurricular activities.
---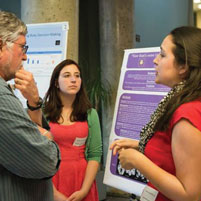 Students: Gain An Early Edge in Research
When it comes to preparing its students for the future, few universities can match the opportunities that Carnegie Mellon University offers its undergraduates for research and training.
 
Dietrich College of Humanities and Social Sciences undergraduate students are actively engaged in groundbreaking research. A great way for freshman and sophomores to get real research experience is through the Dietrich College's Research Training Program.
---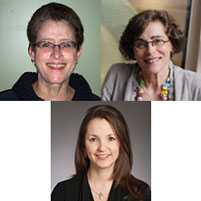 Scientists Question Representation of Women in International Journal
Three leading cognitive scientists from the Dietrich College are questioning the gender representation of invited contributors in the special February 2015 issue, "The Changing Face of Cognition," published by the international journal Cognition.

Cognition, a highly regarded scientific journal, publishes theoretical and experimental papers on the study of the mind – a topic that has been a research strength of CMU for decades and that is receiving intense focus through the federal government's BRAIN Initiative.

In an opinion piece, Roberta Klatzky, Lori Holt and Marlene Behrmann write that they were "struck by the fact that among the 19 authors listed for the 12 articles, only one female author was present."
---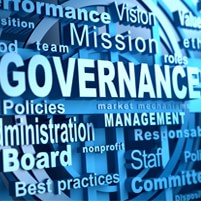 CMU To Create New Institute for Politics and Strategy
The Dietrich College will open a new Institute for Politics and Strategy (IPS), effective July 1.

Under the direction of Kiron K. Skinner, the IPS will serve as a center for research, education, and university-wide initiatives in the fields of political science, international relations, national security policy and grand strategy.
---
Autism: Making Progress
According to a 2014 Centers for Disease Control and Prevention report, autism — a complex developmental disease — will affect one out of every 68 children born in the United States. The lifetime cost to care for a child with autism is estimated to be as great as $2.4 million.

But, while no single cause or cure has yet to be found, there is optimism as researchers — including several at Carnegie Mellon University — are making significant progress with groundbreaking discoveries that are being highlighted this April during National Autism Awareness Month.
---