News Highlights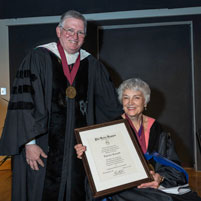 Seniors, English Professor Honored at Phi Beta Kappa Ceremony
Forty-eight seniors were inducted into CMU's chapter of the Phi Beta Kappa Society (PBK) this spring and 12 were from the Dietrich College.

English Professor and PBK member Peggy Knapp delivered the keynote speech, telling the initiates, "The world needs you."
---
Meeting of the Minds Showcases Students' Diverse Talents
From designing a constitution for a reunified Korea to writing a collection of short stories, Dietrich College students work on projects that tackle real problems and showcase their creativity. They recently shared what they've been working on at the Meeting of the Minds, an undergraduate research symposium.
---
Three Dietrich College Seniors Receive Fulbright Awards to Study Abroad
Six CMU seniors have been named Fulbright award winners – and three of them come from the Dietrich College.

The Fulbright award recipients for 2017 will teach and conduct research all over the globe, living and working in Spain, Mexico, Ecuador, Taiwan, Switzerland and Germany.
---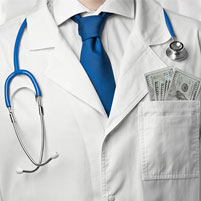 Doctors Should Be Paid By Salary, Not Fee-for-Service, Argue Behavioral Economists
In a JAMA Viewpoint article, CMU's George Loewenstein and UCLA's Ian Larkin outline the problems associated with the fee-for-service arrangements that most doctors currently operate under. Such compensation schemes, they argue, create incentives for physicians to order more, and different, services than are best for patients.
---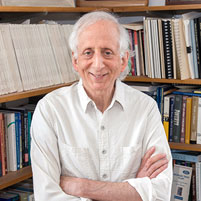 Baruch Fischhoff Elected to National Academy of Sciences
A cognitive psychologist by training, Fischhoff is a renowned expert in decision science and risk analysis. NAS membership is one of the highest honors a scientist can receive and recognizes distinguished and continuing achievements in original research.
---