News Highlights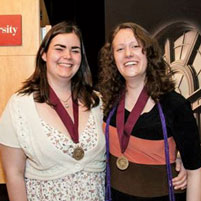 Congratulations, Class of 2015!
Commencement weekend was a time to reflect on everything achieved in the past few years. And, it is quite a long list of impressive accomplishments for the Dietrich College of Humanities and Social Sciences' graduating class of 221 undergraduates and 80 master's and doctoral degree recipients.

Perhaps most telling is that around 60 percent of the college's undergraduates graduated with either college or university honors – or both, leaving Dietrich College Dean Richard Scheines amazed.
---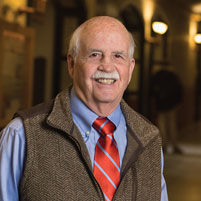 "Mr. Everything" Dick Tucker Retires
Since arriving at Carnegie Mellon in 1992, Richard (Dick) Tucker has served as head of the Department of Modern Languages, interim dean of Student Affairs, associate vice provost for education for Carnegie Mellon Qatar, interim dean of Carnegie Mellon Qatar and Title IX Coordinator.

This spring, following a glittering career that has taken the beloved and respected Tucker to numerous countries around the world, he will retire and begin the next phase of his colorful life journey.
---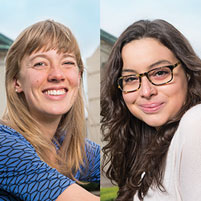 Two Recent Grads Receive Fulbright Awards
Alexandria Hernandez and Erin Kiekhaefer will be making a global impact through this year's Fulbright U.S. Student Program.

The U.S. Department of State, Bureau of Educational and Cultural Affairs, sponsors the Fulbright U.S. Student Program to "increase mutual understanding between the people of the United States and the people of other countries." It provides fellowships for U.S. graduating seniors, graduate students, young professionals and artists to study abroad for up to one academic year.
---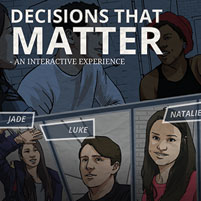 Decisions That Matter
There is no question that sexual assault is a huge problem in American society and on college campuses.

While there have been some recent ideas to try and prevent assaults from happening, none have seemed to work.

That may just change with "Decisions That Matter" – a new interactive graphic novel created by students in a unique class offered by the Dietrich College and the Entertainment Technology Center.
---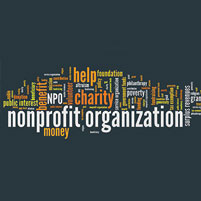 Working for Change
With a shared passion for making a difference, Dietrich College alumni are making their mark in the NGO, non-profit and community-organizing arena. Their years at Carnegie Mellon helped pave the way.

"CMU was my microcosm," said Kamilah Woods (DC'02), a project manager and business advisory consultant to federal government clients and public sector entities.
---