News Highlights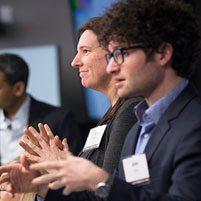 Infinite Career Paths in Behavioral Economics
CMU recently launched the first-of-its-kind undergraduate major in behavioral economics, policy and organizations (BEPO) because of the high demand for trained behavioral economics in almost every industry and sector. To give students an idea of many potential career options, the Department of Social and Decision Sciences (SDS) hosted "Behavioral Insights in Action."

"This was a really unique and exciting opportunity to bring back some of our graduate student alumni from our top-ranked behavioral decision research program and showcase their work alongside other experts from industry and government as well as our own, really spectacular, faculty members," said SDS Head Linda Babcock.
---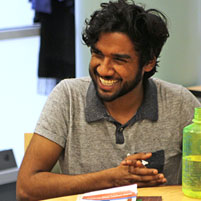 Learn From Current Seniors About the Honors Fellowship Program
The benefits of getting paid to initiate research projects and develop professional examples of their work — while working with faculty mentors  — are just a few of the big motivators, according to this year's Senior Honor Fellows. The application deadline is March 24.
---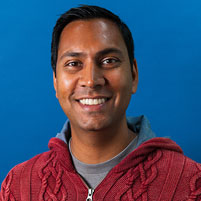 Event: What They Don't Want You To Know
Navigating through a career often requires making decisions without all of the information.

Dietrich College alumnus Vishwas Prabhakara, the general manager of Yelp Reservations, will return to campus to talk to students about the impact career choices can have in the years that follow.
---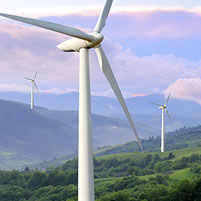 Contesting Energy: Labor, Culture and Politics
In the world of energy innovation, there is a place for the humanities, and a team of CMU historians and literary and culture experts are about to show why.

The English Department's Kathy M. Newman, Jacob Goessling and James Wynn and the History Department's John Soluri will present "Contesting Energy: Labor, Culture and Politics" as part of the Scott Institute's Energy Week, March 27-31. The symposium will focus on the role that energy plays in culture at large, and more specifically in the Pennsylvania region.
---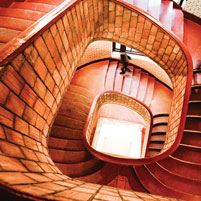 10 Things To Love About CMU's Dietrich College
The Dietrich College is home to world-class researchers who do foundational and deep research and collaborate across many disciplines to take on problems that are important to humanity. Students become involved in research early in their CMU careers and work alongside their top-rated professors. They emerge from their academic careers able to communicate, think, learn and understand the world in ways that will serve them for the rest of their lives.
---