News Highlights
---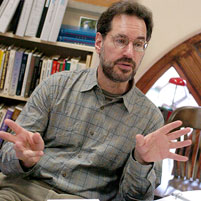 A Health and Behavior Powerhouse
Today, we take it for granted that stress and disease are linked and that psychological stress, social networks and socioeconomic status impacts infections, cardiovascular disease and asthma. Much of what we know about these connections between biology and psychology is because of Professor Sheldon Cohen.
---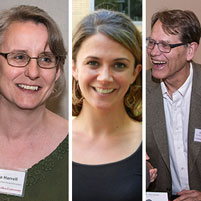 Celebration of Education Awards
The awards recognize distinguished faculty members and educators for their outstanding contributions to the university, their commitment to students' development and well-being and their impact through teaching.

Congratulations to the three Dietrich College professors honored: Mara Harrell, Chris Jones and Jennifer Keating-Miller.
---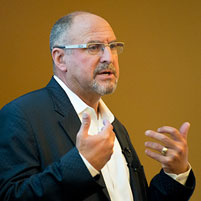 Alumnus Shares His Secrets To Success
The road to building three billion-dollar companies wasn't always easy for Lane Bess (DC'83). The entrepreneur turned investor recently told a packed roomful of students that one thing he is extremely thankful for is his CMU education.

"It forced me to be better, and it ultimately helped me," Bess said.
---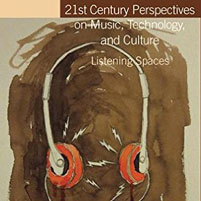 The Digital Music Revolution
In a matter of decades, the way we listen to, produce, consume and share music has shifted rapidly. In a new book of essays, CMU's Richard Purcell and Richard Randall explore the ethical, political and cultural significance of the digital music revolution.
---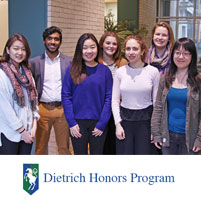 Dietrich College Selects 11 Honors Fellows
Part of the college's Senior Honors Program, the Honors Fellowship Program is designed to give students a head start on their thesis development. Projects that the students will tackle range from creatively exploring human separation and a theory of refugee self-sufficiency to researching self-affirmation and the physical and psychological causal inference in adults.
---