News Highlights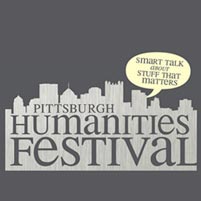 Tickets On Sale for First-Ever Pittsburgh Humanities Festival
The festival will run March 26-29 and feature internationally renowned academics, artists and intellectual innovators, including Azar Nafisi, author of the bestseller "Reading Lolita in Tehren," and actor and activist George Takei, the most influential person on Facebook.
Dietrich College will be well-represented at the festival with Chris Warren, Kiron Skinner, Timothy Haggerty, Harrison Apple and Tim Dawson participating.
---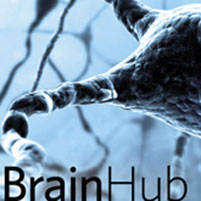 BrainHub Announces Recipients of ProSEED Funding
Eight new neuroscience projects propose innovative solutions to some of the most pressing questions in brain science and represent the university's strengths in biology, computer science, psychology, statistics and engineering. The projects out of the Dietrich College are Measuring Brain Changes During Stress Management Training, Statistical Methods To Identify Early Biomarkers of Brain Dysfunction in Parkinson's Disease and ConnPort: Creating a Standardized Interface To Access Human Connectome Data.
---
Carnegie Mellon University's Top-Rated Statistics Department Among Fastest-Growing
According to numbers released by the American Statistical Association (ASA), statistics is the most rapidly increasing Science, Technology, Engineering and Math (STEM) discipline for undergraduate students, even outpacing computer and information technology-related fields.
And, CMU's Department of Statistics — a global leader in applying statistics to many areas of science, technology, policy and education — is among the fastest-growing statistics departments.
---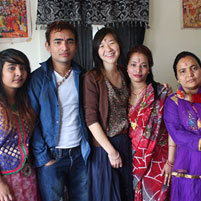 Students Thrive in First Senior Honors Fellowship Program
Writing a thesis is no small task. And, seniors in the Senior Honors Program typically research and write their theses during their final year – at the same time that they are taking classes, participating in internships and planning their next steps.
In order to give select students a head start on their theses development, the Dietrich College introduced the Senior Honors Fellowship Program last year. Four outstanding then-juniors took part in the program's first offering and are now, months away from graduation and putting the finishing touches on their projects, which ranged from relationship research to anthropology and ethnography studies.
---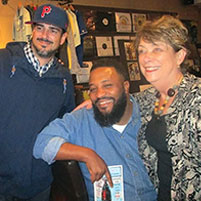 U.S. & Cuba: Hispanic Studies Professor Optimistic About Renewed Relations
Change doesn't happen overnight, especially if you're talking about two neighbors who haven't spoken to each other in more than 50 years.
But Cuban-born Kenya Dworkin, a professor of Hispanic Studies at Carnegie Mellon, is optimistic about the possibilities between Cuba and the U.S., now that President Barack Obama has begun to re-establish diplomatic relations with the island nation.
---