News Highlights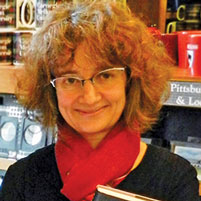 Andreea Deciu Ritivoi To Lead Department of English
Andreea Deciu Ritivoi has been selected to lead CMU's Department of English, a renowned leader in professional, technical and creative writing as well as rhetoric and literary and cultural studies. Effective July 1, Ritivoi will succeed Chris Neuwirth, who has served as department head since 2009.

"Professor Ritivoi will be a wonderful leader. She is fully credible in all three areas in our English Department: creative writing, literary and cultural studies and rhetoric," said Richard Scheines, dean of the Dietrich College of Humanities and Social Sciences.
---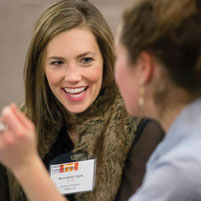 The New Faces of Marketing & Media
Michelle Bova (DC'07) and Claire Morgenstern (DC'09) navigated their internships, first jobs and career switches in marketing and the media by drawing on their experiences studying at CMU.

Through their experience at different media outlets, they learned how their skills would translate into the real world.

They both returned to campus recently and presented on the advertising, marketing and public relations panel at "Under Construction: Building Your Future," an annual event in which alumni share their work experiences with undergraduates and other alumni.
---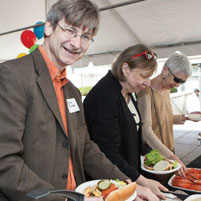 Dietrich College Spring Carnival Reception
The Dietrich College of Humanities and Social Sciences will hold a reception for alumni, faculty, staff and students on Saturday, April 18 from 11 a.m. – 2:00 p.m. on the Baker Hall Terrace.

The reception is your chance to visit with old friends and meet new ones. Find out which faculty members are attending and register attend.
---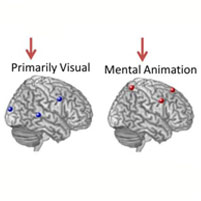 Teaching Science to the Brain
When you learn a new technical concept, something happens in your brain, but exactly what has been a mystery until now.

For the first time, Carnegie Mellon University scientists have traced the brain processes that occur during the learning of technical concepts. Published in NeuroImage, the findings reveal how new technical knowledge is built up in the brain during the course of different learning stages. The findings foreshadow the capability to assess the effectiveness of instruction and efficiency of learning by monitoring changes in the brain.
---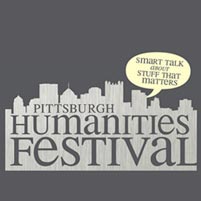 Tickets On Sale for First-Ever Pittsburgh Humanities Festival
The festival will run March 26-29 and feature internationally renowned academics, artists and intellectual innovators, including Azar Nafisi, author of the bestseller "Reading Lolita in Tehren," and actor and activist George Takei, the most influential person on Facebook.

Dietrich College will be well-represented at the festival with Chris Warren, Kiron Skinner, Timothy Haggerty, Harrison Apple and Tim Dawson participating.
---