News Highlights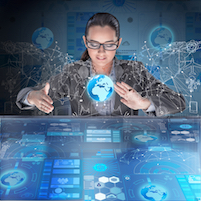 Event: Behavioral Insights in Action
To celebrate the first-of-its-kind major in behavioral economics, policy and organizations and to showcase the work of CMU's faculty, students and alumni in the field, the Department of Social and Decision Sciences will host "Behavioral Insights in Action," an afternoon of panel sessions and networking activities. The event will also feature experts from government organizations such as the World Bank and the Lab @ DC and companies like Disney and Voya Financial talking about how they use insights from behavioral economics and psychology in their organizations. CMU's George Loewenstein will give a keynote talk on "The New NEW Economics of Information." Space is limited and registration is required.
---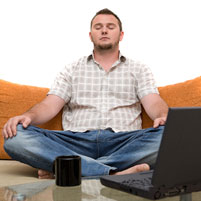 How To Survive Nail-Biter Football Games, According to Science
For the millions of people watching NFL football games this weekend, it is not all fun and games. Rooting for your favorite team can leave you feeling anxious and stressed — right down to the last second.

The good news is that there is a way to help manage your stress reactions during the game. Mindfulness meditation has become an increasingly popular way for people to improve stress management, and CMU scientists are leading the way to understanding how and why.
---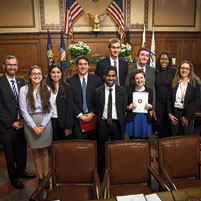 Vacant No More
Media outlets continue to honor Pittsburgh as being a "most livable" city, and CMU Ethics, History and Public Policy students have equipped city officials with a tool and research to build on this reputation by tapping into the potential of empty city lots.
---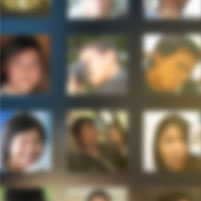 Researchers Map How the Brain Processes Faces From Sight to Recognition
CMU researchers used highly sophisticated brain imaging tools and computational methods to measure the real-time brain processes that convert the appearance of a face into the recognition of an individual. They are hopeful that the findings might be used in the near future to locate the exact point at which the visual perception system breaks down in different disorders and injuries.
---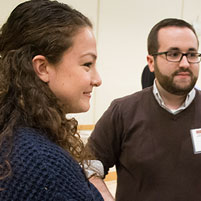 Networking and Career Building Don't Have to be Overwhelming
A senior professional writing major, member of the Humanities Scholars Program, publisher of The Tartan and involved in countless other activities on and off of campus, Sarah Gutekunst is no stranger to taking advantage of opportunities for students. She recently attended Under Construction: Building Your Future for the first time and wrote about her experience.
---