News Highlights
---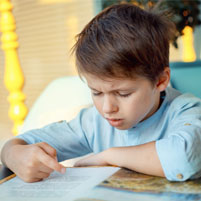 Difficulty Processing Speech May Be an Effect of Dyslexia, Not a Cause
The cognitive skills used to learn how to ride a bike may be the key to a more accurate understanding of developmental dyslexia. And, they may lead to improved interventions.

CMU scientists investigated how procedural learning — how we acquire skills and habits such as riding a bike — impacts how individuals with dyslexia learn speech sound categories. They found that learning complex auditory categories through procedural learning is impaired in dyslexia.
---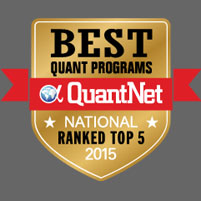 MSCF Program Earns #1 Ranging - Again
For the third time, CMU's Master of Science in Computational Finance (MSCF) Program was awarded the top position in the QuantNet rankings of financial engineering programs.

MSCF is a joint program between the Tepper School of Business, the Mathematical Sciences Department, the Department of Statistics and the Heinz College.
---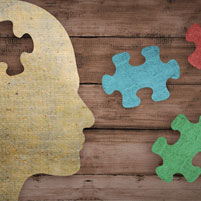 Training by Repetition Actually Prevents Learning for Those With Autism
Individuals with autism spectrum disorder (ASD) sometimes acquire a new behavior or skill only in a specific context, but they have difficulty transferring that learned skill or information to a new context.

A new study published in Nature Neuroscience shows that training individuals with ASD to acquire new information by repeating the information actually harms their ability to apply that learned knowledge to other situations. This finding challenges the popular educational approaches designed for ASD individuals that focus on repetition and drills.
---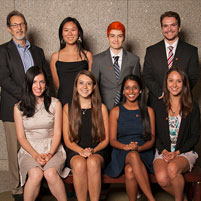 Andrew Carnegie Society Scholars Announced
ACS Scholars are CMU undergraduates who achieve high standards of academic excellence combined with outside of the classroom activities, such as volunteerism, involvement in student organizations, participation in sports or the arts and leadership.
---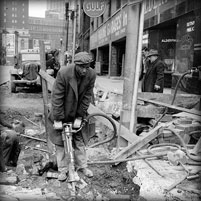 Celebrating 20 Years Black Urban Life Scholarship
To link the history of race with how it has impacted work and economic opportunities over time with current analyses of the politics, urban labor force and employment policies that shaped black urban lives, CMU established the Center for Africanamerican Urban Studies and the Economy (CAUSE).

This academic year, CAUSE will host a conference, lecture series and film screening to mark 20 years of scholarship. On Oct. 2, Earl Lewis, president of the A.W. Mellon Foundation, will give the conference keynote lecture on the complicated intersections of race and class within and outside U.S. higher education.
---