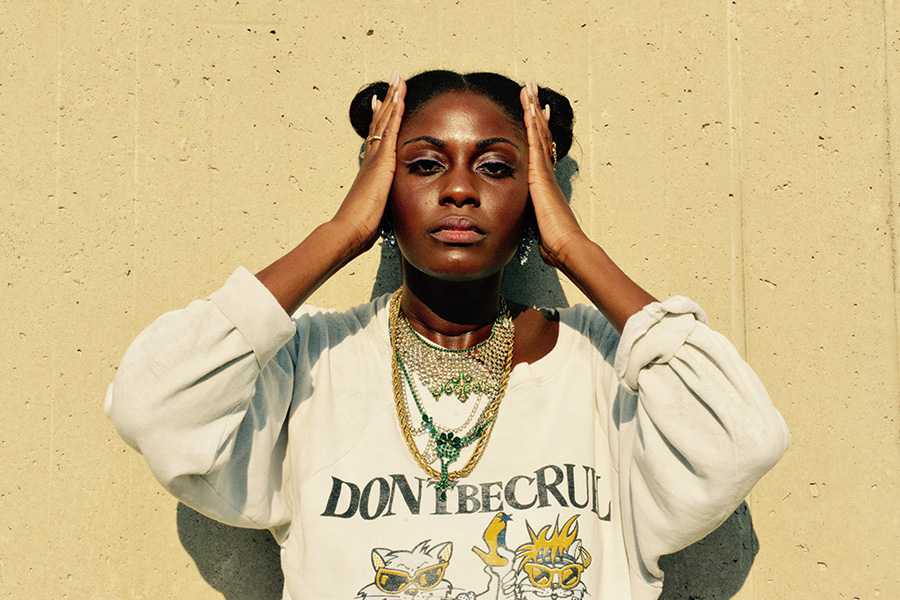 Mighty Morphing Artistry & Multivalent Art Spaces
S∆MMUS
Tuesday, November 13

// CFA Kresge Theatre // 4:30 PM

In her talk, S∆MMUS (Enongo Lumumba-Kasongo) will discuss how she manages dual careers as well as the ways that many of her personal challenges mirror those faced by the subjects of her research on community recording studios.

S∆MMUS is a Philadelphia-based rap artist, producer, and PhD student at Cornell University. Her Billboard-charting album, Pieces in Space, weaves raw confessions, pro-weirdo anthems, and clever musings on modern life into a unique story about black womanhood. Sammus has spent the past several years cultivating a strong following of activists, hip hop heads, punks, and self-identified nerds and geeks, among others. She's written articles for Bitch, For Harriet, Sounding Out!, and The Mary Sue related to issues of race, hip-hop, gaming, and feminism. While her production and flow swings from laid-back and melodic to bright and bouncy, it's her her rousing stage presence, prowess as a beatmaker and lyricist, and unrelenting urgency that ties Pieces together. Pieces was released on Don Giovanni and recorded at Ampliphonic Studios with Sosa (the engineer behind projects from Homeboy Sandman, Aesop Rock, Kemba, among others). Sammus is repped by NuBlack Music Group.
Benefit Show
Friday, November 16

// Ace Hotel Ballroom // 7:30 PM

On Friday November 16
Benefit Show at the ACE Hotel Ballroom with
S∆MMUS
ROMANCE NYOGU
SWAMPWALK
KOWLOON CORP

DOORS 7:30PM, SHOW 8PM-12AM, ALL-AGES, 21+ TO DRINK
FREE show! CASH DONATIONS will be taken at the door for GWEN'S GIRLS

Free CMU Shuttle to the ACE
Sign up required - Space is limited

S∆MMUS
S∆MMUS "Pieces in Space"
#1 Album of the Year – Asbury Park Press
#1 Album of the Year – Scratched Vinyl
Top 10 Debut Album of the Year – Bitch Media

ROMANCE NYOGU
20 y/o rapper and producer from Pittsburgh who's quickly becoming known for his unique lyrical style and beat selection. advocate of peace and individuality.

SWAMPWALK
A soul-searching singer-songwriter born and raised in Pittsburgh, PA. Hardware enthusiast who uses a Gameboy, a drum machine, and whatever else they feel like to create lo-fi beats topped with lyrics about life's toils and beauties.

KOWLOON CORP
Their 2018 release TRICOLOR JADE (or Crassula Ovata -- a plant native to Mozambique) was intended as an electronic/instrumental album to play for plants, but the idea grew to be an image of people in synthesis. It is also an exploration of misunderstood pop traditions and all its predecessors… from east to west and back again.

Support provided by:
Center for Arts in Society
CMU ProSEED
Arts Greenhouse
Entertainment Technology Center
Department of Modern Languages