October 01, 2015
Digitizing the Ephemeral
Shakespeare, Austen and the Visualization of Museum Exhibitions, 1796 and 1813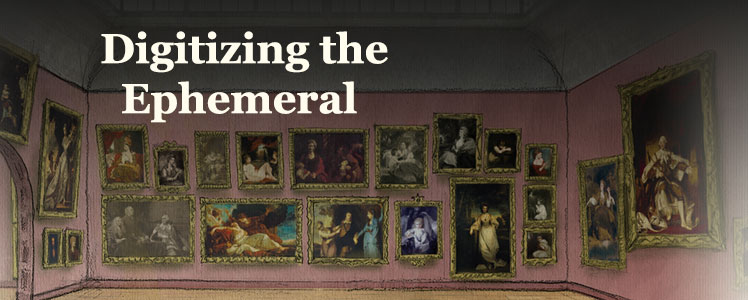 CAS Speaker Series Presents:
Janine Barchas
Associate Professor of English University of Texas, at Austin
Dr. Barchas is the creator of the digital gallery What Jane Saw, a room-by-room reconstruction of an exhibition of paintings by Sir Joshua Reynolds that novelist Jane Austen attended on 24 May 1813. What Jane Saw's open-access website, hailed as a Digital Humanities "first," has already seen more than 140K unique visitors from around the world. She and her team are currently reconstructing yet another historic exhibition: John Boydell's popular Shakespeare Gallery as it looked in 1796. Boydell's gallery was the first-ever museum dedicated to William Shakespeare. For tens of thousands of visitors during its 15-year run between 1789 and 1804, this Shakespeare Gallery was the binge-watching equivalent of seeing all of The Bard's plays in one go! This talk will offer a sneak peek into the forthcoming time-travel portal to 1796, as well as an explanation of the methodology and research behind the current What Jane Saw TARDIS to 1813.
Thursday, October 1, 2015
4:30pm – 6pm
Porter Hall 100