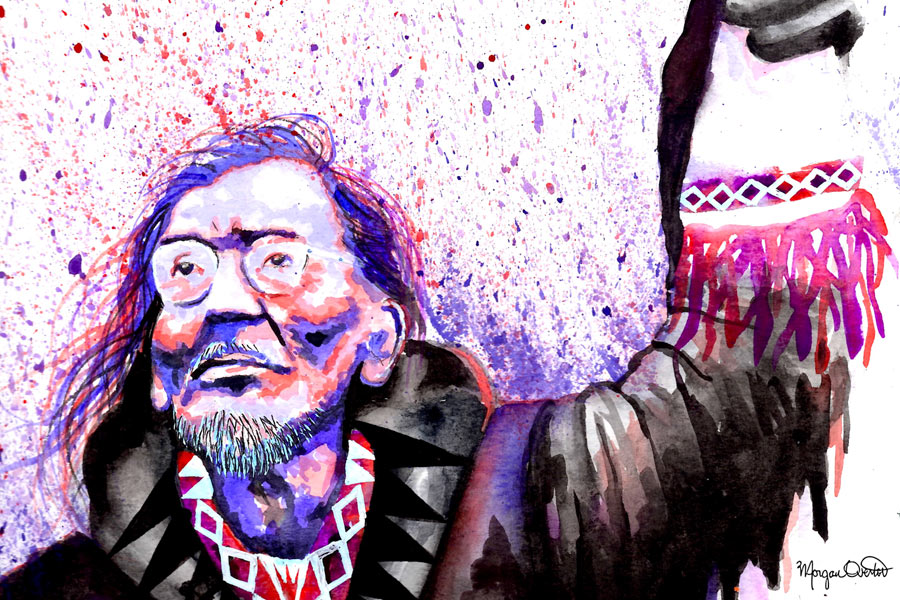 Sharing Our Stories
A Gathering of Local Indigenous Voices
Saturday, March 2 // 12 PM // Alumni Concert Hall, College of Fine Arts
"Each has a lifetime of stories to tell."
Indigenous peoples have called this land where three rivers meet their home for millennia. "Sharing Our Stories" is an opportunity to hear from some of them who call Pittsburgh and the broader Allegheny County home today. This gathering will include members of the Council of Three Rivers American Indian Center (COTRAIC). For almost 50 years, COTRAIC has provided significant programming in education, employment support, and cultural practices, including an annual powwow held at the COTRAIC headquarters in Dorseyville, PA.
Light snacks will be provided.
A limited number of childcare slots will be available on site (ages 2-12 only; staffed by Flexable).

Image credit We Are Still Here by Morgan Overton