February 11, 2014
Trans-Q Television!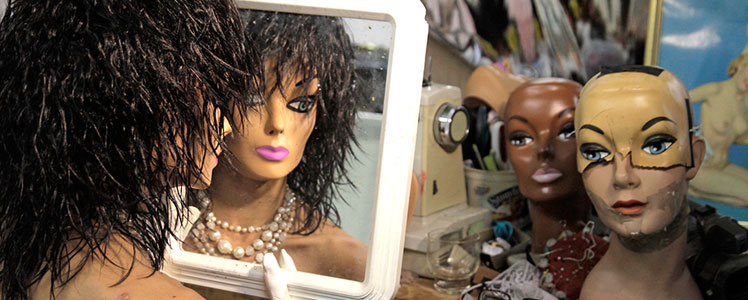 Suzie Silver (creator/producer) and Scott Andrew (producer) present a frisky account of TQTV and screen highlights from upcoming episodes.
TQTV is a playful and provocative variety show reveling in the multiplicity of genders, sexualities and desires.
Collaborating with a wide range of talent, TQTV produces remarkable programs featuring music, performance, comedy, fashion, drama, stand-up theory, conversations, art, literature and more.
A bent and boisterous variety show for the 21st century, Trans-Q TV is a riotous mix of The Sonny and Cher Comedy Hour, The Muppet Show, Andy Warhol's TV, The Flip Wilson Show and Pee Wee's Playhouse.
Tuesday, February 11; 4:30 PM
Frank-RatchyeStudio for Creative Inquiry, CFA 111
For More Information:
transq.tv | suziesilver.com | scottnandrew.com | studioforcreativeinquiry.org