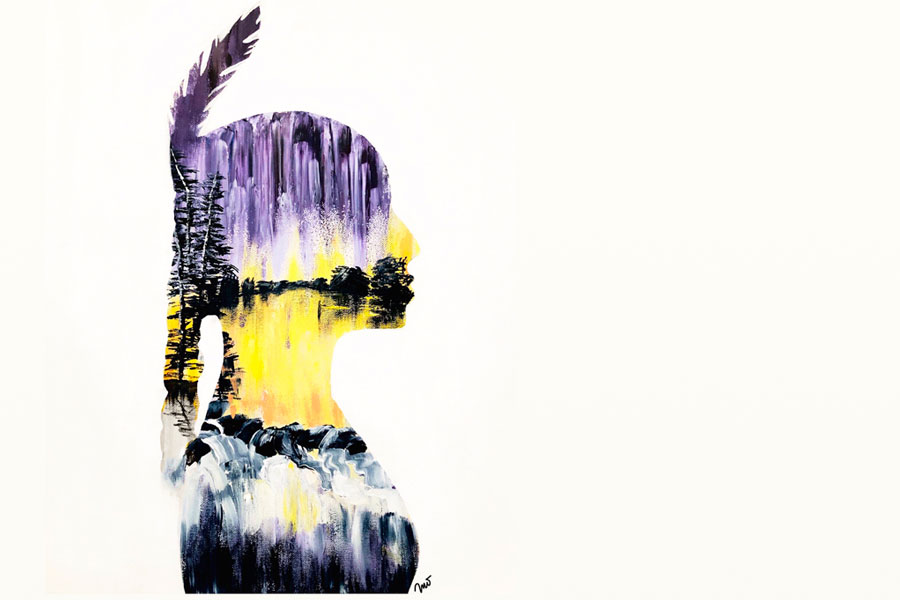 Artist Talk and Workshop: Morgan Overton
Wednesday, November 20 at 6:30pm 
Hunt Library, IDeATe Studio A (first floor)
Food will be provided
RSVP by Monday, Nov 18 at 12pm to hpertz@andrew.cmu.edu 

November is Native American Heritage Month. Dr. Alexa Woloshyn's North American Indigenous Music Seminar (School of Music) is hosting individuals from our local Indigenous community to learn about and celebrate Native American cultures and diverse artistic practices. Join us for an artist talk and workshop with local Black Indigenous artist Morgan Overton.

Proudly from Pittsburgh, PA, Morgan Overton holds a degree in psychology with a minor in studio art from the University of Pittsburgh. She believes empowerment and resistance come in many forms. Art being one, a platform of social change and powerful narratives. Her work widely uplifts the leaders of freedom movements who came before us, but also unsung everyday heroes of today who carry forth such legacies. The common theme in her work is to uplift excellence that has been silenced for too long. Through her work in social justice on and off the canvas, Morgan strives to represent the seven generations of Black and Indigenous greatness before and after her, unapologetically.