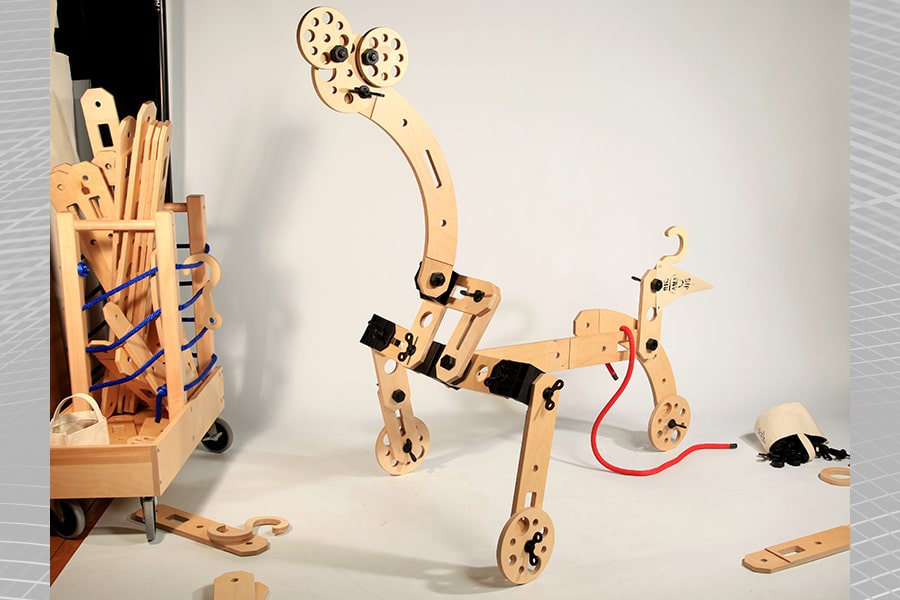 Cas Holman
CAS Speakers Series
February 23, 2022
An interview with project director and school of art faculty Isla Hansen 
5:00pm via Zoom
Cas Holman has spent the last 18 years designing for play, education, and imagination. Through her company Heroes Will Rise, she designs and manufactures tools for the imagination. These materials are manipulable parts and pieces which inspire constructive play, imaginative forms, and cooperative interactions between people. Abstract in their identity, these tool / toys inspire children and adults to imagine the origin and story of the toy as well as how to use it. "What is it?" and "What does it do?" varies with the imagination of the user.
She is a full time faculty at RISD in the Industrial Design Department and recently relocated from Brooklyn to Hope, RI where she prototypes her playthings on five acres known as Camp Fun.
Cas is the founder and principal designer at Heroes Will Rise. Heroes Will Rise is an independent toy company focusing on products designed in the spirit of invention and creativity. The soul of these products is idealistic, optimistic and rooted in the belief that imagination is an essential part of childhood. Our toys are never gender specific, and encourage an exploratory, unstructured play. Their Hope, Rhode Island workshop is situated on a retired summer camp filled with toys, drawings, prototype structures, dreams and dogs.
---