March 27, 2013
The Widow's Joy
Pride, Genius, Grief & Lies from International 78rpm Recordings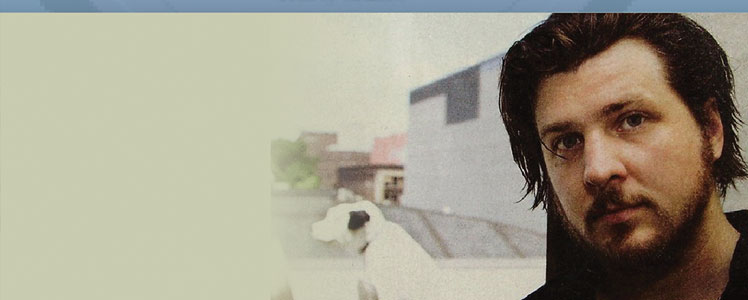 Ian Nagoski,
Independent record producer, musician, ethnomusicologist

Musicians, famous and obscure, "classical" and "folk" alike are presented side-by-side as Nagoski describes one life after another of a creative person whose biography was marked by displacement, tragic circumstance, great opportunity, and forces of history beyond their control. In the process, Nagoski shares rarely-heard and deeply touching performances, some joyous and some heartbreaking, while asking questions about the value of life, meaning of music, and the processes of cultural memory and forgetting.

Record producer, music researcher, and writer Ian Nagoski specializes in early 20th century recordings in languages other than English. In the past five years, he has produced collections for the Dust-to-Digital, Tompkins Square, Important, and Em record labels, as well as his own Canary imprint (manufactured and distributed by Mississippi Records of Portland, OR). In the past 12 months, he has produced six new LPs of music from India, Anatoalia, Greece, the Levant, and Eastern Europe, as well as a "global view of the rise of rock n roll, 1942-61." A new volume collecting his interviews and music-writing from the past 18 years, titled "Music is a Hard-Working Thing" is forthcoming through Transparency Press.
March 19, 2013
4:30-6:00 PM
Giant Eagle Auditorium, BH A51