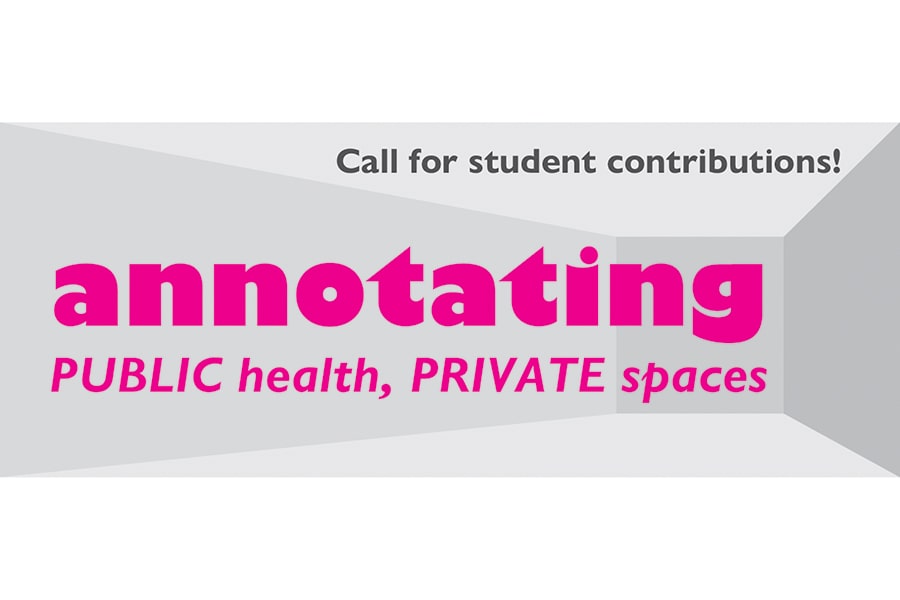 "Public Health, Private Spaces" Call for Student Contributions
Spaces of Containment and Care and the CMU Center for Arts in Society invite students to develop works that creatively respond to the themes of Public Health, Private Spaces — an online symposium about the intimate landscapes of health — on October 28, 2022.
Public Health, Private Spaces is part of Spaces of Containment and Care, a project directed by School of Architecture professor Nida Rehman and supported by CAS.
Six to eight students will be selected and paid $500 for their contributions, which will be published with the project documentation in Spring 2022.
Students at the College of Fine Arts and Dietrich College, with an active interest in health, privacy, the home, gender, disability, care and spatial justice, are invited to apply.
Selected students will engage in conversation with the speakers, and develop creative responses inspired by any aspect of the presentations that summarize or explore key ideas.
Possible formats could include (but are not limited to): Illustrations, graphics, or diagrams; musical or dramatic pieces; architectural or design vignettes or sketches; comics, poems, or other literary explorations; and critically engaged written or spoken reviews.
We welcome questions and expressions of interest from graduate and undergraduate students from both colleges.
Please send an email to mnewmanp@andrew.cmu.edu by October 3rd with a brief bio, a couple of sentences about your interest in the topic and what you might hope to make as a response to the conversation, and 3 samples of recent work.
Timeline
Expressions of interest - due October 3, 2022
Selected students informed - October 5, 2022
Public Health, Private Spaces symposium - October 28, 2022
Final contributions due - December 2, 2022