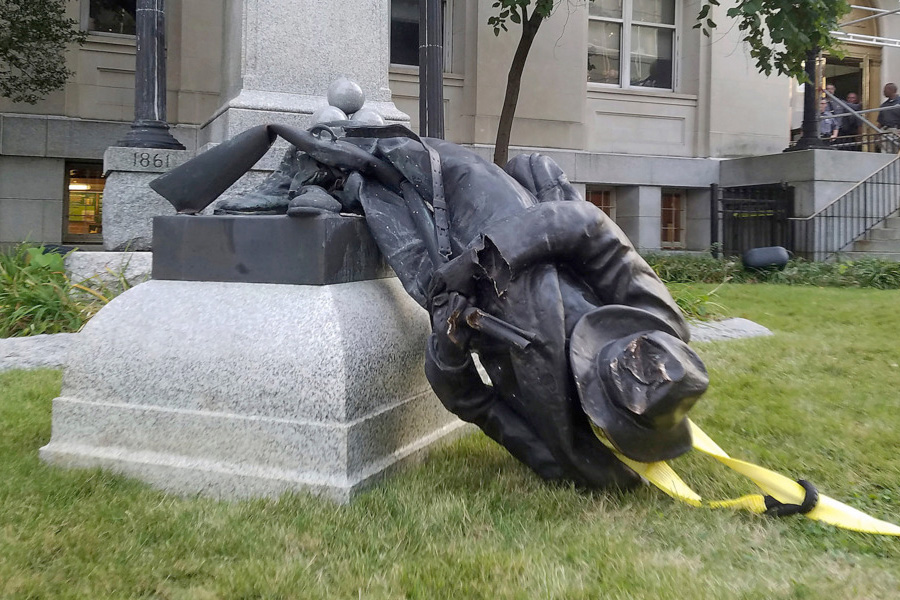 The Treasure Beneath Falling Statues
CAS Speaker's Series Presents
Jack Hitt
MONDAY, September 24

// Gregg Hall (Porter 100) // 4:30-6:30 PM

The podcast, Uncivil, won the 2018 Peabody Award for "ransacking America's history" and finding forgotten but timely stories from our hidden past. The co-host of the show, Jack Hitt, explains how to dig.

Jack Hitt contributes regularly to the New York Times Magazine, the New Yorker and the public radio program, This American Life. His work can be found anthologized in Best American Travel Essays, The Oxford-American Book of Great Music Writing, Best Food Writing, and Best American Science Writing. His one-man show, entitled "Making Up the Truth," toured the country in 2012 from Charleston's Spoleto Festival to New York City's Public Theatre. His book about walking the road to Santiago in Spain, Off the Road, was made in the movie "The Way" last year by Martin Sheen and Emilio Estevez, and his Esquire article on early computer amateurs was made into the cult movie classic, Hackers. He won a Peabody Award for his This American Life hour special on Guantanamo Bay, being the first to interview detainees who had been held there. His most recent book explores the idea of self-invention, entitled Bunch of Amateurs.