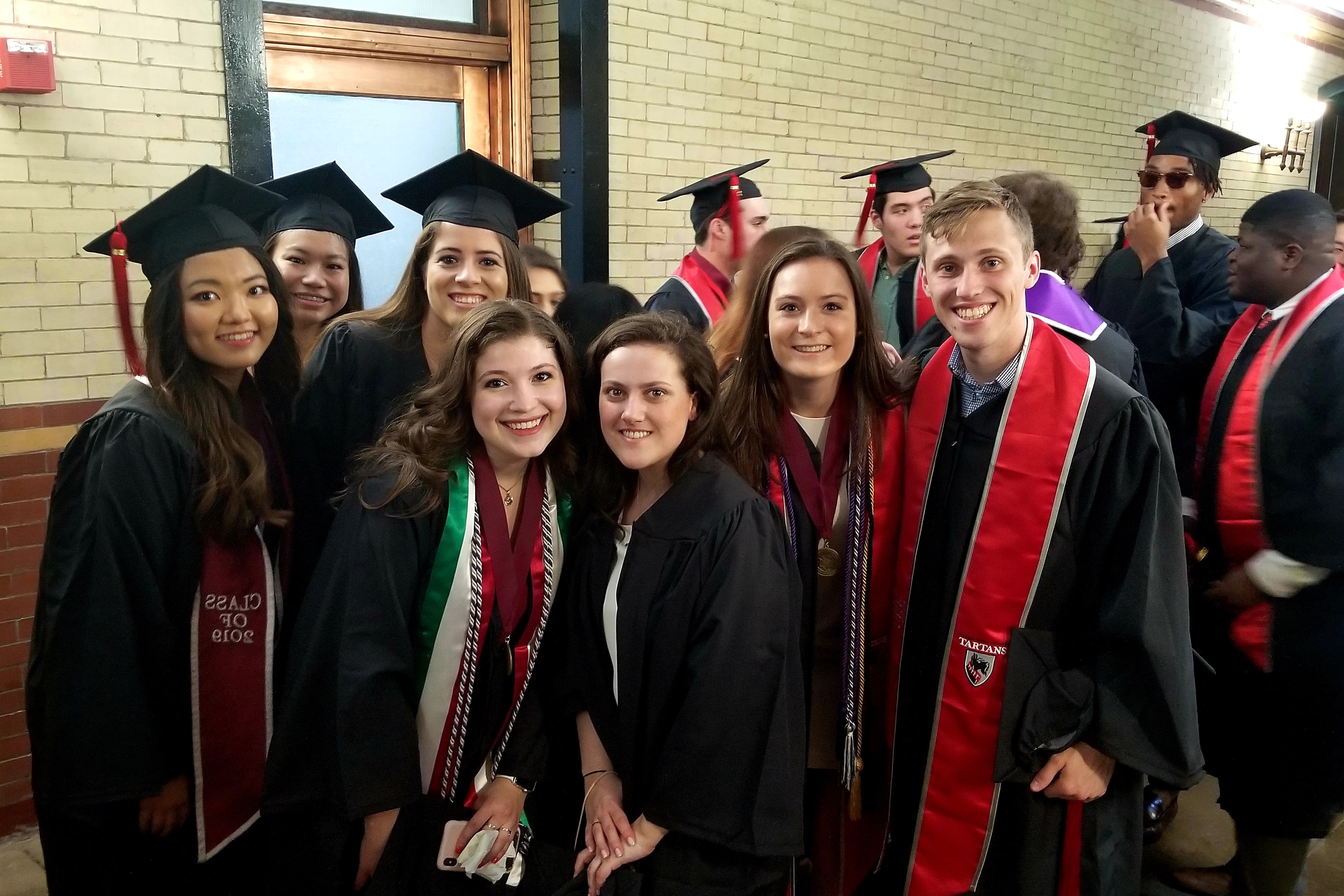 May 18, 2019
Celebrating the Class of 2019
By: Abby Simmons and Stefanie Johndrow
The Dietrich College of Humanities and Social Sciences, family and friends are celebrating the Class of 2019's academic accomplishments, leadership and service throughout Carnegie Mellon University's 122nd Commencement Weekend.
Dietrich College will confer 328 undergraduate degrees, 92 master's degrees and 40 doctorates this year. In addition, 18 Science and Humanities Scholars will receive undergraduate degrees from the college.
Evan Glauberman, who participated in CMU's Naval Reserve Officers' Training Corps (NROTC) program, was among students honored. He will be commissioned as a Second Lieutenant in the U.S. Marine Corps following graduation.
"Dietrich College's flexible curriculum has enabled me to pursue my interests across many engaging fields of study," Glauberman said. "Pursuing a double major in international relations and politics and social and political history has allowed me to understand the current states of global and domestic politics in addition to the history of how they came to be. I have also studied Arabic language and culture extensively and gone from being illiterate to now working as a speaking assistant in the span of two years."
On Saturday, May 18, Dean Richard Scheines handed out University and/or College Honors to more than 180 graduating seniors. Undergraduates with a 3.5 or higher quality point average (QPA) received University Honors, and students who completed an honors thesis as part of the college's Senior Honors Program received College Honors.