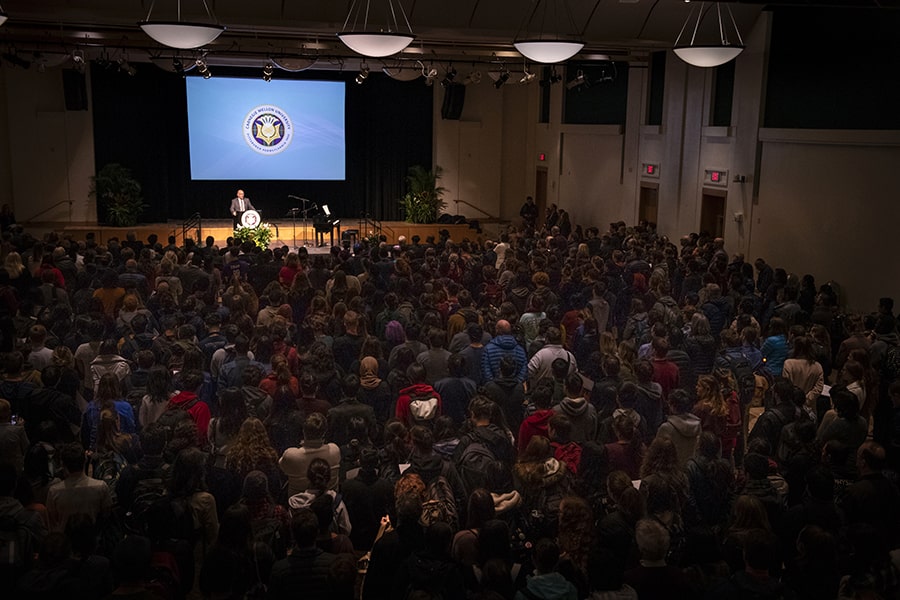 October 31, 2018
A Message from Dietrich College Dean Richard Scheines
This weekend's massacre at Tree of Life has been extremely difficult, and we are all continuing to grieve together. But this tragedy has also visibly strengthened the bonds of our community. The Tree of Life synagogue is a bit over a mile from CMU, and it turns out that many CMU professors are members of one of the three congregations it houses. They are devastated, but determined and resilient.
One of the victims had a close connection to CMU, and several others were known directly by many of us. Joyce Fienberg was the widow of Steve Fienberg, one of Dietrich College's most preeminent statisticians. After Steve died of cancer two years ago, Joyce found going to services at Tree of Life a great comfort in adjusting to life post-Steve, and began doing so regularly just last year. Joyce was a researcher at the University of Pittsburgh, an incredibly generous and graceful presence, and a friend to many in the college for decades. We saw her at the inauguration ceremonies at CMU on Friday, less than 24 hours before she was killed.
What has been encouraging is the incredible outpouring of support from so many communities here in Pittsburgh and all around the world. Thousands showed up at vigils on Saturday and Sunday evening, and the support from leaders from our Muslim, black, Christian and government communities was just beautiful. The message was clear: An attack on you really is an attack on us. You cannot help but be lifted by the size and sincerity of it.
Here at CMU I bought pizza (40 pizzas, actually) for the students and faculty and staff of the college on Monday — almost 200 people showed up and gave each other hugs. At 5 p.m. the same day, the university gathered as a whole and asserted itself as a community. Students, faculty, staff and community leaders showed up, and President Jahanian led us in a heart-wrenching service that helped everyone begin the healing process.
The good outnumber the truly evil immensely, but we need a lot more of us to speak in unison to be heard. But heard we are, and heard we will be.
Richard