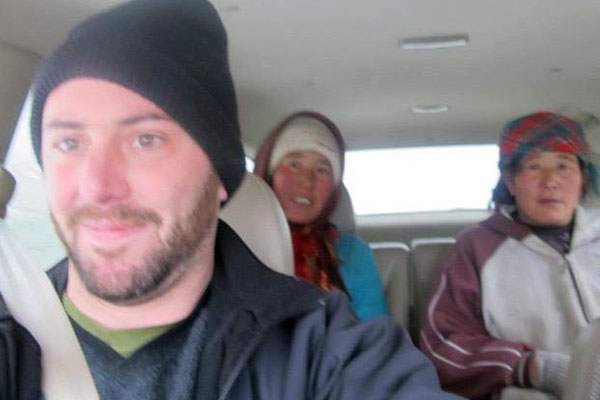 July 17, 2015
Faculty Friday: Benno Weiner
By Hannah Avery

"The summer after my freshman year at University of California - Santa Barbara I decided to take an intensive Chinese course at the Monterey Institute of International Studies. One of the other students was going to live in China so I said, "Hey, I'll go with you!" At the end of the summer I took $1,000 and my backpack and traveled through western China for three months. It was there that I first encountered Tibetans, Mongols, Muslims and others who are not ethnically or culturally Chinese. I began to wonder— How do these communities fit in to China? What, if anything, makes them Chinese?"

Professor (Benno) Weiner went on to study exactly that – receiving his PhD from Columbia University and specializing in the history of early-modern and 20th-century China, Tibet and Inner Asia, with a focus on empire and nation and borderlands and ethnic frontiers. Since that first trip, he has visited China dozens of times, much of it in the country's rugged and culturally diverse western regions. He is pictured below on one such trip (front left). We are so excited to have him in the department this semester!

#FacultyFriday: Benno Weiner is an Assistant Professor in the History Department and his studies focus on China, Tibet, and inner Asia.
Read more about Prof. Weiner » All Faculty Friday profiles »