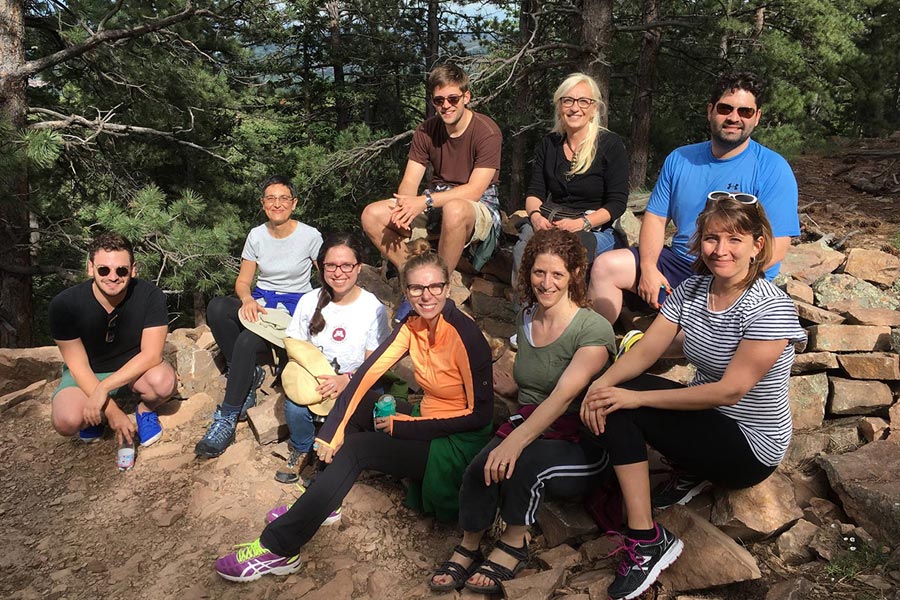 September 18, 2017
How I Spent My Summer Vacation
A look at how several of our faculty spent their 2017 summer vacations
Michal Friedman
I participated in a Mediterranean Studies Summer Skills Seminar on Reading Judeo-Spanish/Ladino from 22–26 May, 2017 at CU Boulder, under the direction of Prof. David Bunis, a leading authority on Ladino/Judezmo language and literature. We lodged in Chautauqua Historical Park in Boulder, and ended each day of intensive study with a hike up to the scenic flatirons at 7,000 feet!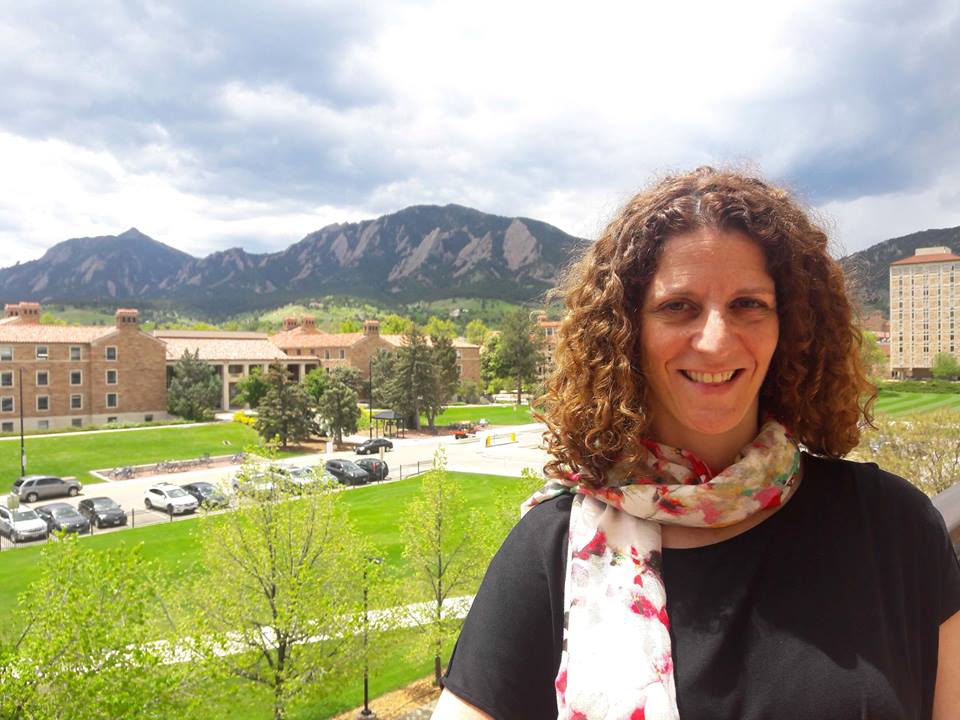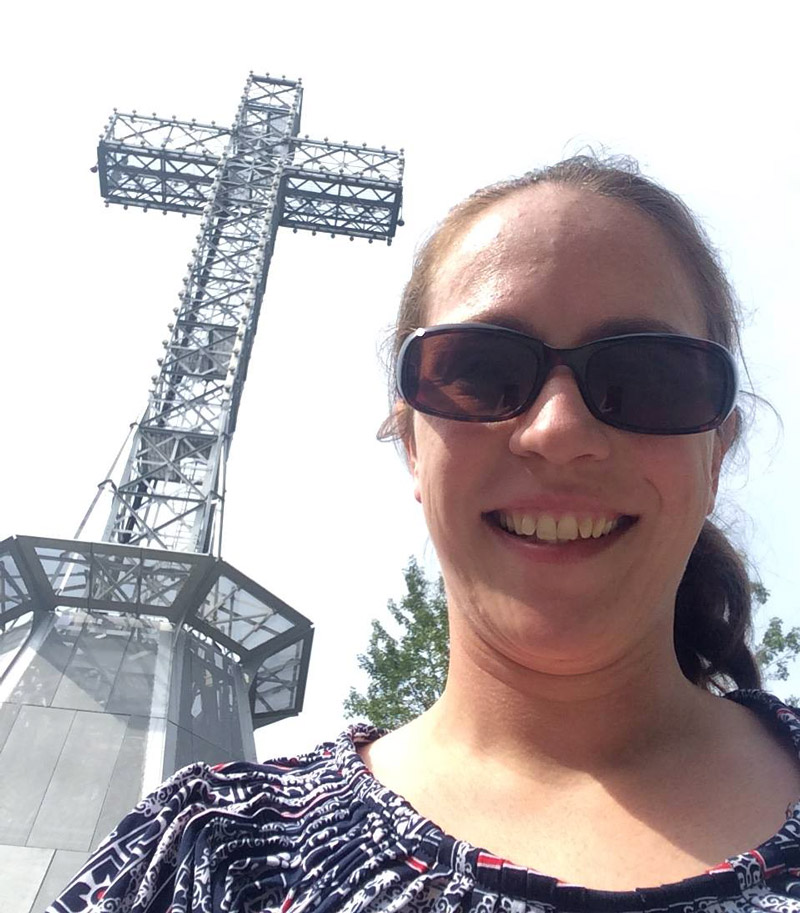 Jessica Otis
This summer, I traveled to Montreal to present two projects at the international conference of the Alliance of Digital Humanities Organizations. After my second presentation (on the early modern London Bills of Mortality - ask me about plague and death and networks, I'll talk your ears off), I skipped off a few hours of the conference to hike Mount Royal, the hill that gives Montreal its name. And of course I stopped at the top for an obligatory selfie at the Mount Royal Cross. The first cross was erected in 1643 but this electric cross "only" dates to 1924.
Noah Theriault
This summer I attended the Second Peaceful Coexistence Colloquium in Pyhä, Finland with fellow members of the Creatures Collective. The Creatures Collective is a group of Indigenous and non-Indigenous scholars, artists, and activists who are working together to contest dominant narratives and practices surrounding the global extinction crisis. After the Colloquium, fellow Creatures and I stayed in the town of Rovaniemi for a working retreat. In one photo, we are seeking inspiration on a tranquil hilltop. In the forest photo, we are celebrating a collaborator's birthday under the midnight sun. It was truly amazing to watch the sun approach the horizon only to rise again.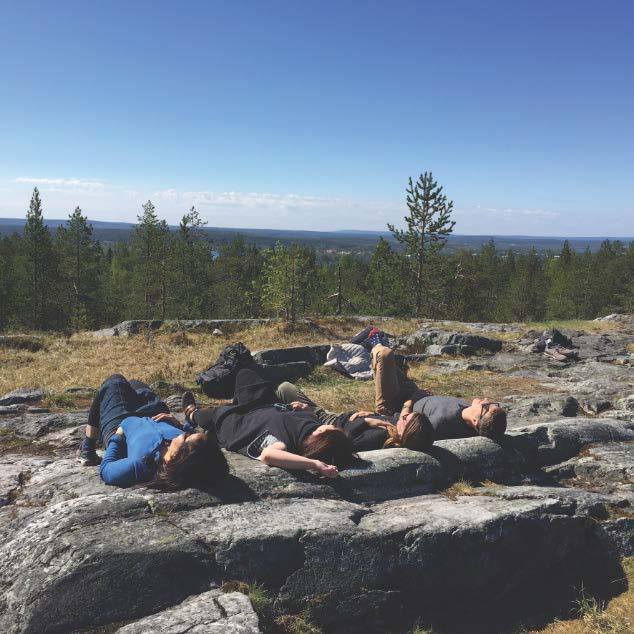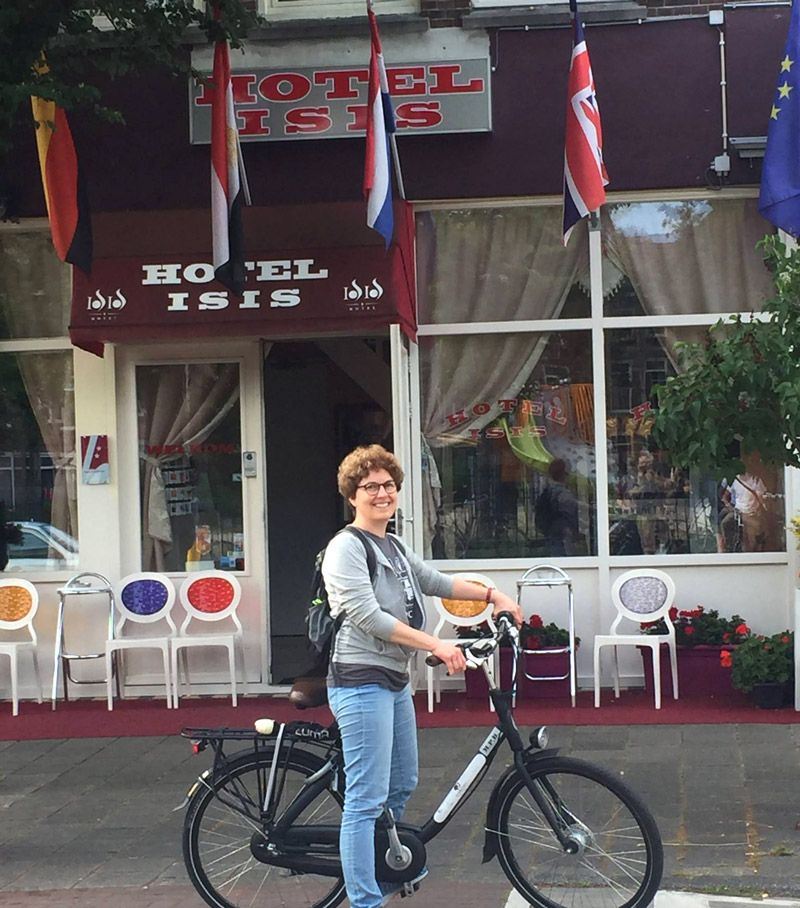 Laurie Zittrain Eisenberg
I had a wonderful time in Amsterdam, although I was happy to stay in the Double Tree by the train station, instead of this little hotel I came upon during a bike ride.
Nico Slate
I spent most of the summer writing in my backyard (when not chasing rambunctious children). This is Sukie, my summer research assistant.