Benno Weiner
Associate Professor
Bio
Dr. Weiner is a historian of Modern China, Tibet and Inner Asia. His research revolves around China's contested and possibly incomplete transition from empire to nation-state and in particular the processes and problematics of twentieth-century state and nation building within China's ethnic minority regions. Before joining CMU, he taught at Appalachian State University in North Carolina.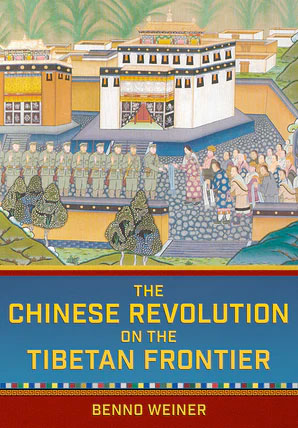 Dr. Weiner's first book, The Chinese Revolution on the Tibetan Frontier (Cornell UP, 2020), is among the first major studies of a "nationality minority region" during the formative years of the People's Republic of China (PRC), and the first to examine early efforts by the Chinese Communist Party (CCP) to integrate the vast region known to Tibetans as Amdo into the PRC. Applying the theoretical lens of imperial transition to the methodology of local history, it argues that in 1950s Amdo Party leaders implicitly understood both the administrative and epistemological obstacles to transforming a vast multiethnic empire into a unitary, socialist nation-state. For much of the decade the CCP therefore employed a "subimperial" strategy, referred to as the United Front, as a means to "gradually," "voluntarily," and "organically" bridge this gap between empire and nation. However, the United Front ultimately lost out to a revolutionary impatience that demanded immediate national integration and socialist transformation. This led in 1958 to communization, "democratic reforms," and large-scale rebellion. Despite successfully identifying the tensions between empire and nation, and attempting to creatively resolve them, empire was eliminated before the process of de-imperialization and nationalization was completed. Like so many of the world's most intractable conflicts, he therefore contends that at the root of the Sino-Tibetan conflict lies the unresolved legacy of empire. Read more here.
Dr. Weiner is also the co-editor of Conflicting Memories: Tibetan History under Mao Retold (with Barnett and Robin, Brill, 2020). The volume, which includes thirteen original essays by an interdisciplinary array of scholars along with fifteen primary sources in translation, was described by one reviewer as "an invaluable collection aiding us to think through the complex and much contested ramifications of Tibet's incorporation into Maoist China." His other publications include "In the Footsteps of Garaman or Han Yinu? Rebellion, Nationality Autonomy and Popular Memory among the Salar of Xunhua County," in Muslims in Amdo Tibetan Society: Multi-Disciplinary Approaches, edited by Horlemann, Nietupski, and Hille (Lexington, 2015), and "Tibet in China? Cina in Tibet: An Historical Overview" in the Handbook on Minorities in China, edited by Zang Xiaowei (Elgar, 2016). 
Education
Ph.D.: Columbia University, 2012
Courses Taught
79-261 The Last Emperors: Chinese History and Society, 1600-1900

79-262 Modern China: From the Birth of Mao ... to Now

79-263 Mao and the Chinese Cultural Revolution

79-264 Tibet and China: History and Propaganda

79-309 The Chinese Revolution Through Film (1949-2000)

79-216 Genghis Khan and the Mongol Empire

79-219 Hong Kong, Taiwan and the Question of "China"

79-218 Tiananmen Square and Popular Protest in Modern China
Department Member Since: 2015