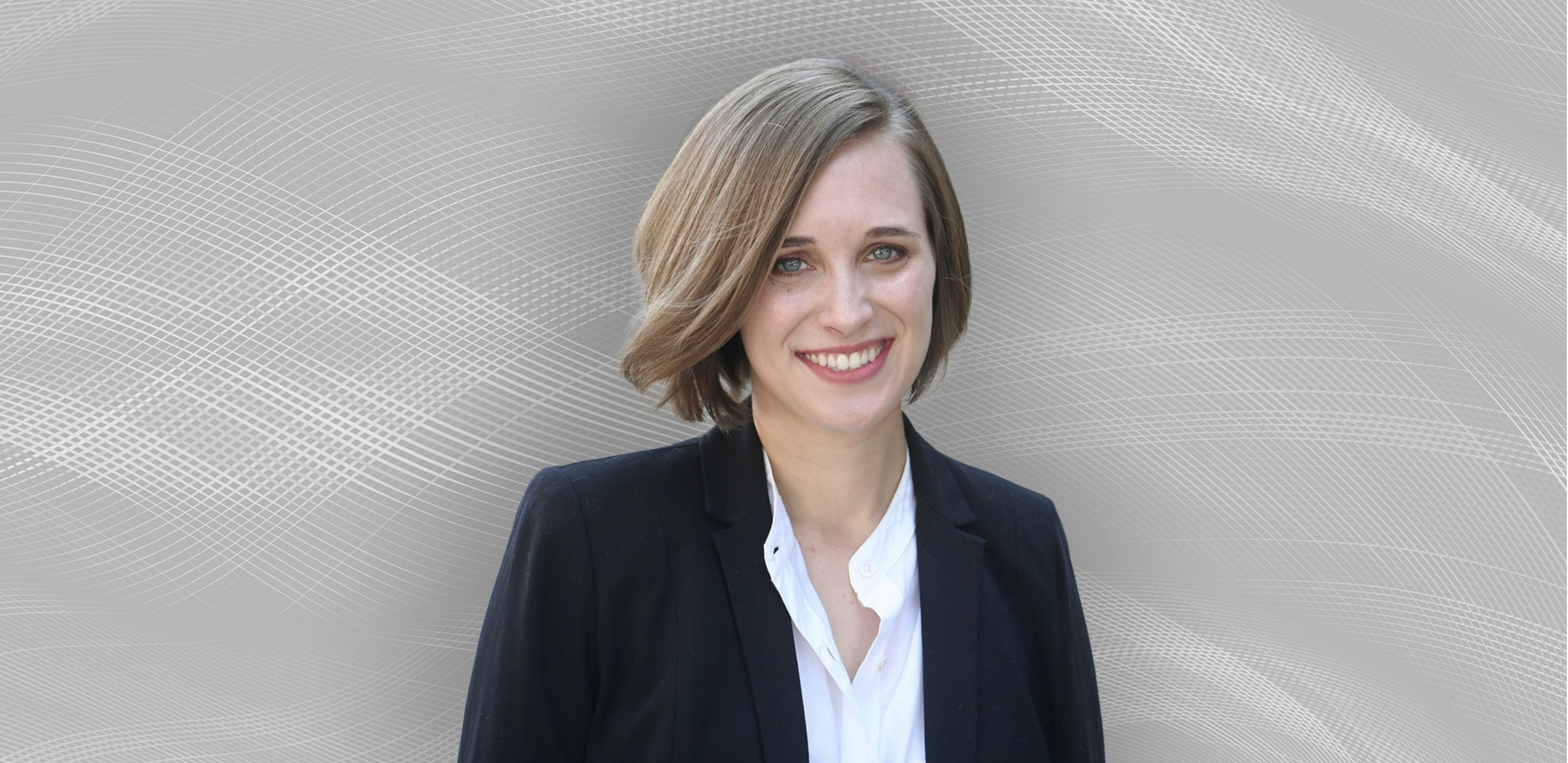 June 07, 2021
Laemmli Receives Honor from Institute for Advanced Study
By Stefanie Johndrow stef(through)andrew.cmu.edu
Whitney Laemmli, an assistant professor in Carnegie Mellon University's Department of History, will spend the 2021-22 academic year as a member of the Institute for Advanced Study's School of Historical Studies. Her membership will be supported by a Mellon Fellowship for Assistant Professors, awarded to three particularly outstanding junior faculty members.
The Institute for Advanced Study offers a space focused on intellectual inquiry and building a community of scholars. Each year, scholars from across the globe apply to the Institute for Advanced Study to pursue their research.
A historian of modern science and technology, Laemmli is currently writing a book titled "Measured Movements: The Human Body and the Choreography of Modern Life," which explores how human bodily movement became a central object of scientific, political and popular concern over the course of the 20th century. Laemmli will finish her manuscript during her time at the Institute.
"I'm interested in how and why all of these different groups of people—from dancers and anthropologists to industrial factory managers, HR people, and roboticists—all became fascinated by movement and sought new techniques to record and manipulate it," Laemmli said.
The book follows a system for recording movement on paper from its origins in Weimar Germany through a variety of different scientific, technical, cultural, and geographic contexts.
"What tied these disparate moments together was a belief that movement could provide people with a method for freely expressing themselves and connecting with others at a time when many were feeling alienated from their bodies and frustrated by increasing regimentation and rationalization," explained Laemmli. "My research suggests, however, that movement was also employed by corporations, states, and other institutions to implement top-down regimes of control."
Now one of her research topics, dance has long been a part of Laemmli's life. The historian trained as a ballet dancer from age three throughout her college years. During graduate school, Laemmli wrote an article on the pointe shoe — later published in the journal Technology and Culture and awarded the Abbot Payson Usher Prize — and realized that dance was an interesting way to examine the history of the body.
"[Dance] is not what I intended to study when I decided to get a Ph.D. in the science of history and technology. I had interest in the body and in the history of biology, but it wasn't what immediately occurred to me as something that would be central to my research," Laemmli said. "It's a great way to make use of those many years of training."
Laemmli continues to maintain close ties to the dance community. At the conclusion of her IAS membership, Laemmli will take up an additional competitive fellowship at New York University's Center for Ballet and the Arts, an international research institute dedicated to bringing scholars and artists together. 
Laemmli's past projects include investigating the sexual rehabilitation of paraplegic World War II veterans as well as the relationship between technology, religion and secularism in the 20th century. She has also received fellowships and awards from the Social Science Research Council, the American Council of Learned Societies (ACLS)/Mellon Foundation, the History of Science Society's Forum for the History of the Human Sciences, and Max Planck Institute for the History of Science.
Prior to arriving at Carnegie Mellon, Laemmli received her Ph.D. from the University of Pennsylvania and spent 2016–2019 as a member of Columbia University's Society of Fellows.