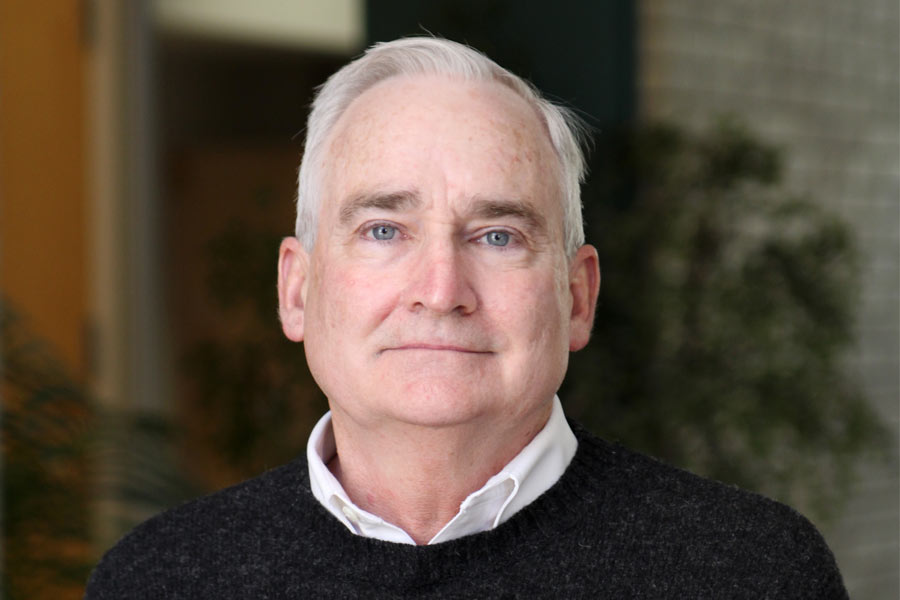 February 13, 2019
Acclaimed Environmental Historian Joins the Dietrich College
Edmund Russell, a trailblazer in the field of environmental history, has joined Carnegie Mellon University's Dietrich College of Humanities and Social Sciences as a professor of history.
"Ed is a leading historian of the environment and technology and how they interact. The History Department is absolutely thrilled to have him as our faculty," said Donna Harsch, professor of history and head of the department.
Russell's major research topics have included the environmental and technological history of war, coevolution of human and non-human populations and the environmental and technological history of capitalism.
"CMU is a good home both for my research and for my teaching, because in both of those I want to promote creative interdisciplinary work that helps us understand the interaction among science, technology, environment and society," Russell said.
Holding a bachelor's degree in English and a Ph.D. in biology, Russell's research often crosses various academic fields.
"I went to graduate school in biology because I was interested in sustainable agriculture," Russell said. "For environmental and public health reasons, I got interested in the roots of unsustainable agriculture. I realized that if we wanted to get the country off this unsustainable path it would take more than scientific knowledge: it would take understanding the social reasons why agriculture headed in the direction it did in the 20th century."
Russell's dissertation began as a history of pesticides and became a case study for unsustainable agriculture. It turned into one of the most impactful moments of his career.
"The research on that project convinced me that one reason why we developed a heavy reliance on pesticides was linked between pest control and warfare, in particular chemical warfare," Russell said. "The study initiated a research program on the environmental history of warfare, which almost no one was studying at the time. Now it's become one of the biggest fields of environmental history."
Russell also works in the field of evolutionary history, focusing on how social forces have shaped the evolution of non-human populations and how that evolution has circled back to shape human history. He is writing a book that will touch on the relation between the working class in England during industrialization and the dog breeds they developed. Another work he has in progress will be the first scholarly book on the transcontinental telegraph.
Above all, Russell is fulfilled by his teaching.
"I get a great deal of satisfaction out of helping students learn more about the world and develop skills that help them in their lives. At the graduate level, I've been pleased to see my advisees at other universities get tenure track jobs in a tough job market," Russell said. "One of the things that attracted me to CMU is the support that the History Department and Dean Richard Scheines have voiced for graduate students who do risky, creative and interdisciplinary research for their dissertations."
Russell continued, "What I'm hoping to do is attract graduate students who would like to synthesize history with methods of other disciplines and develop new ways of thinking about the past."
Russell will spend the 2019-2020 academic year at The Huntington Library in San Marino, California, with plans to return to CMU in the fall of 2020.