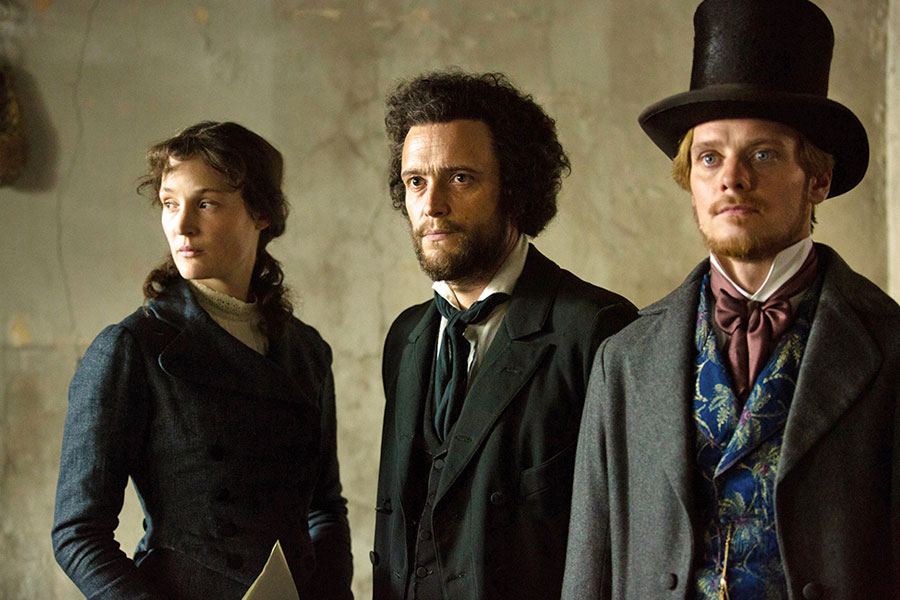 Marx @ 200 Spring Events
Karl Marx remains one of the most influential and controversial thinkers since the Enlightenment. On the occasion of his bicentennial, the Humanities Center at Carnegie Mellon University is offering a variety of perspectives on Marx's ideas and impact. Through lectures, performances and an art exhibit, this programming will explore Marx's critique of inequality and capitalism as well as his influence on political movements and political regimes, including totalitarianism.
Visit the Humanities Center for complete details
Panel Discussion: Marx and the Global South
Tuesday, January 30th
4:30 PM
Steinberg Auditorium (A53), Baker Hall, CMU
Sabine Hake: The 19th Century Socialist Messiah, Ferdinand Lassalle
Friday, February 2nd
3:30 pm
255B Baker Hall, CMU
Jessie Ramey: Gender and Inequality in the Age of Neoliberalism
Tuesday, February 6th
4:30 pm
Steinberg Auditorium (A53), Baker Hall, CMU
Where in the World is Marx Today?
Thursday, February 15th
4:30 PM
Porter Hall 100, CMU
Dread Scott: Imagine a World Without America
Tuesday, February 27th
6:30 PM
Kresge Theater and Lecture Hall, College of Fine Arts, CMU
Holly Lewis: The Politics of Everybody: Feminism, Queer Theory and Marxism at the Intersection
Thursday, March 22nd
4:30 PM
Porter Hall 100, CMU
Panel Discussion: Marx and the Totalitarian Temptation
Thursday, March 29th
4:30 pm
The Swank Room, Baker Hall 255-B, CMU
Jodi Dean: Theory of the Comrade
Thursday, April 5th
7:00 pm
Steinberg Auditorium (A53), Baker Hall, CMU
Opening of Art Exhibit, Marx@200
Friday, April 6th
SPACE gallery, 812 Liberty Avenue, downtown Pittsburgh
Izabel Galliera
Socially Engaged Art After Socialism:
Art and Civil Society in Post-Communist Europe
Thursday, April 12th
4:00 pm
Room 202 Frick Fine Arts Building on the Pitt campus, 650 Schenley Drive
Claire Fontaine: Artist Talk
Tuesday, April 24th
6:30 pm
Giant Eagle Auditorium (A51), Baker Hall, CMU
Marx@200 Program and Reception
Saturday May 5th
6:00 pm
SPACE gallery, 812 Liberty Avenue, Downtown Pittsburgh
Manufacturing Mischief
May 10-13th
Symposium on Marx and the Humanities on the CMU campus
Wednesday, May 30