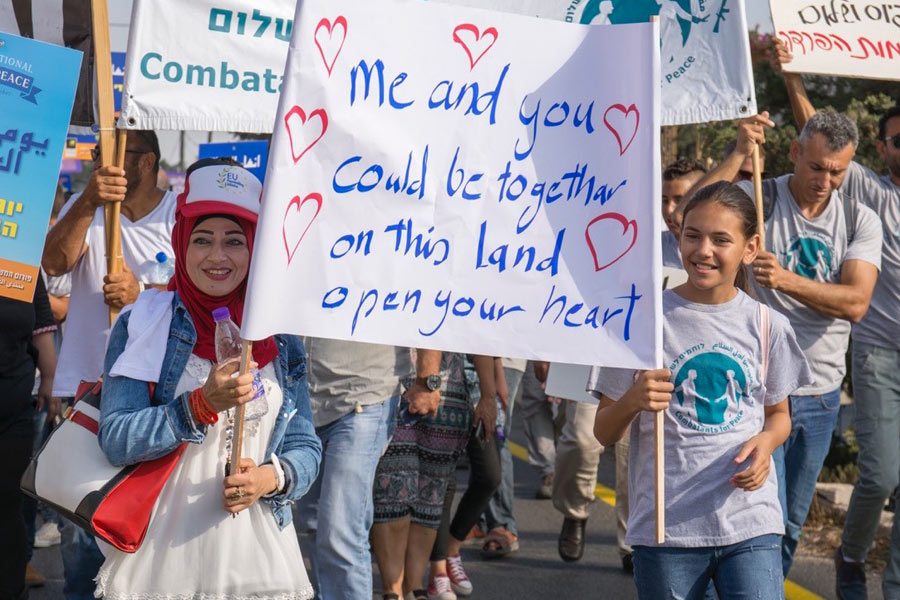 Combatants for Peace
Working together for peace in Palestine and Israel
A talk by: Osama Elewat and Michal Hochberg

Monday, March 4, 2019
4:30 - 6:00 pm
Studio Theater
Cohon University Center

Combatants for Peace is a bi-national group of Palestinian and Israeli former fighters who now embrace a non-violent struggle for peace. They believe that join action can break the cycle of violence and bring about peace and reconciliation between Palestinians and Israelis and are putting their words into action. This event includes a short film; presentations by Palestinian Osama Elewat and Israeli Michal Hochberg about the personal experiences that brought them to Combatants for Peace; and a Question and Answer period.
Visit Combatants for Peace for more information.
Sponsored by: Carnegie Mellon University's Department of History, Global History, Division of Student Affairs, and Vice Provost of Education; J Street Pittsburgh; University of Pittsburgh, Jewish Studies Program.