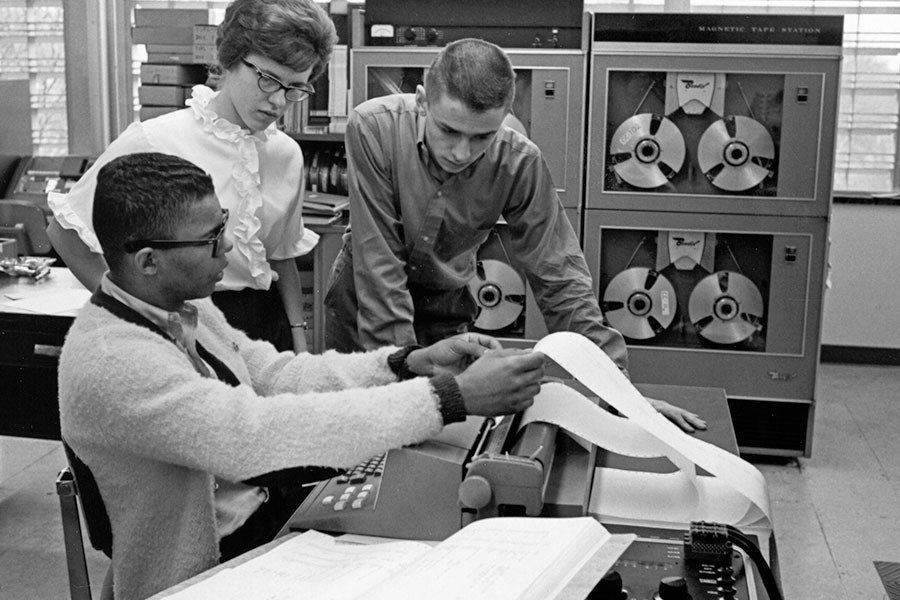 79-390 Student Project Unveiling: History Workshop: Computer Science
Thursday, January 30 2020
Official Opening: 1:30pm
Gates Hillman Centers, Fifth Floor, near the start of the helix and the Pausch Bridge entrance
 
Professors Christopher Phillps and Andrew Meade McGee will host the 'official' opening of the student exhibit from last semester's 79-390, History Workshop: Computer Science. We will be meeting on the fifth floor of Gates, just off the Pausch bridge. Through collaboration with the University Library and Archives, and the School of Computer Science, and with the support of the History Department, students in the course have designed a video exhibit and wall poster about the history of computing on campus. (There will also be an accompanying course website with separate exhibits.) This event will be a low-key, informal chance to talk with a couple of students about their experience doing original archival research and putting together an exhibit on the history of computing.
Ongoing Exhibit
This exhibit will be on display any time after Wednesday morning (1/22) and includes a short video loop above the Café on the ground floor, and the wall panel, installed on the helix between the fourth and fifth floors.