Faculty Thematic Strengths
Departmental faculty have a broad set of interests, but the graduate program emphasizes two areas of particular strengths:

Social and Political Movements 
Departmental faculty members cover a wide range of national and transnational approaches to Social and Political Movements, broadly construed. Several faculty members explore the interrelationships between labor, ethnicity, identity and politics, researching revolutionary movements, state policies, nationalism, and resistance. Others focus on the suffrage movement, labor under socialism, women's work in and outside the household, and cross-border movement of peoples and ideas. The department has a number of faculty that also work on the history of race and ethnicity, from the African-American experience and the Black diaspora, to ethnicity in eastern Europe to western China.

Faculty in this area who are accepting new graduate students include Allyson Creasman, Paul Eiss, Edda Fields-Black, Wendy Goldman, Emanuela Grama, Ricky Law, Scott Sandage, Nico Slate, Lisa Tetrault, Joe William Trotter, Jr., and Benno Weiner.

Other faculty who may teach classes and/or serve on dissertation committees in this area include Laurie Eisenberg, Michal Friedman, Donna Harsch, and Steven Schlossman.

Science, Technology, and the Environment

Departmental faculty share an interest in understanding the historical, political, and social dimensions of science, technology, the environment, and health. Faculty strengths lie in urban and rural environmental history; biotechnologies; technological innovation; science education; and public health and medicine. Our research and teaching engages these topics using interdisciplinary methodologies in a wide range of settings both within and beyond the United States. Students interested in projects in this area often draw on the substantial scientific and technical resources of Carnegie Mellon itself, which can provide both topics for research and digital research methods.

Faculty whose research fits primarily in this area and who are accepting new graduate students include Jay Aronson, Whitney Laemmli, Christopher Phillips, Edmund Russell, Ezelle Sanford III, John Soluri, and Noah Theriault.

Other faculty who may teach classes and/or serve on dissertation committees in this area include Abigail Owen.
Graduate Student Teaching Opportunities
Most graduate students in the department serve as Teaching Assistants after their first full year of study. The department places emphasis on preparing its graduate students to become excellent classroom teachers. Before assuming teaching responsibilities, graduate students take the Seminar on Instruction as part of the curriculum. This course focuses on the processes of teaching and learning history at the undergraduate level.

Research Facilities
Beyond the the resources of The Carnegie Mellon University Libraries, graduate students also have access to the collections of the Carnegie Library, the Historical Society of Western Pennsylvania and the Libraries of the University of Pittsburgh. In addition to regular interlibrary loan service, the University Libraries belong to the Partnership for Academic Library Collaboration & Innovation with its outstanding collections. The University belongs to the Inter-University Consortium for Political and Social Research, a central repository and dissemination service for machine-readable social science data.

Carnegie Mellon's expansive computing resources are easily accessible to students for word processing and data analysis. Advanced systems are available when research activities require more sophisticated facilities. Students wishing to purchase a personal computer can take advantage of discounts offered at the university's computer store.

Pittsburgh is an exciting place to do research due to the rich archival collections of the history of the city and the region. Students often do research papers and dissertations using the Pittsburgh setting to answer questions of general historical interest
Degree Requirements and Time Table

The doctoral degree requires students to
Complete four semesters of coursework in good standing, with a total of 12.5 courses.
Complete the Graduate Portfolio and Oral Examination successfully.
Receive approval for Dissertation Prospectus.
Complete Doctoral Dissertation.
More information about the current degree requirements is available in our 
Graduate Handbook
.
Curriculum
Over their first two years, students take at least 12.5 courses, including "methods" courses, proseminar courses on American and Transnational history, and thematic courses (Race, Nation, and Empire; Science, Technology and the Environment; Social and Political Movements; Labor and Work). The centerpiece of the curriculum is a two-semester "Research Seminar" (including a summer of funded archival research), in which the student works closely with one or two faculty in developing a project. The course results in an article- or chapter-length piece of original scholarship in the student's primary area of interest.
Because of the small nature of the program, we have built in four electives (a quarter of the total courses required) so that students can focus on their particular areas of interest. These topics might include additional Thematic Courses, Digital Humanities, "readings" courses with faculty on topics not otherwise covered in the curriculum, specially designed history courses based on undergraduate survey courses, courses in other departments and colleges at Carnegie Mellon, and/or courses at the University of Pittsburgh or other Pittsburgh-area universities.
Graduate Portfolio and Prospectus
In the third year, all of our students create graduate portfolios in consultation with a team of three faculty members. The portfolio process, which usually culminates in the middle of a student's third year, is an opportunity for students to gather all of the work produced in the first two years of the program, and to connect that work to extensive reading lists and other materials that prepare students for future teaching and for their doctoral research.
After the portfolio is accepted, students take an oral exam with the three faculty supervisors, and then begin work on their dissertation prospectus in the spring of the third year.
Dissertation Research and Writing
Normally students conduct the bulk of their dissertation research in the fourth year, begin writing up the results of their research in the fifth year, and finish the dissertation by the end of the sixth year.
Language Requirements
The program has no specific language requirements. However, students who plan to work in a foreign language must demonstrate in their applications that they have the requisite language skills to conduct research in their chosen field.
Financial Aid
General Funding
All full-time graduate students who are making good progress are fully funded by the department, up to six years. No students are funded beyond six years.
 Funding includes:
tuition

health insurance

fees

a living stipend (as of 2022, $27,000).
Funding Details and Support for Research
For the first year, graduate students receive a stipend without teaching; beginning in the second year, students typically work as teaching or research assistants in exchange for their stipends. Students also receive at least one semester free of obligations in order to conduct research and are eligible to receive one semester of funding to participate in an internship program. Additional funding is also available by application to the Graduate Studies Committee to attend conferences and workshops and to make short research trips. The History Department offers funding for short-term research trips or conference presentations.
External Sources of Support
We encourage students to apply for external grants, and work with them on grant-writing in the Research Seminar. In recent years, students have received grants from: the German Academic Exchange Service [DAAD], the Stephen F. Cohen - Robert C. Tucker Dissertation Research Fund (CTDRF), Social Science Research Council [SSRC], Radcliffe Institute at Harvard University, Bentley Historical Library; the U.S. Army Heritage and Education Center, John Carter Brown Library, Wisconsin Veterans Museum and Wisconsin Historical Society, and German Historical Institute of Pennsylvania.
Internships
Internships allow our graduate students to gain skills and contacts that will be helpful in a variety of career paths. We relatively recently created a new funded internship program that allows students to receive full funding while completing a semester-long internship. Students identify potential internship hosts in collaboration with the Director of Graduate Studies. Internships may be located in Pittsburgh or elsewhere, and can be completed at museums, national parks, nonprofit organizations, government agencies, corporations, or anywhere historical research is required.
We have an ongoing relationship with the Smithsonian-affiliated Senator John Heinz History Center. Our students can work with a professional staff member from the archives, museum, or administrative divisions of the center with full stipend and a release from teaching duties. Internships can involve completing a research project based on the center's collections, developing the background for an exhibit, or working closely with staff in marketing, communications or other administrative offices of the center.
Special Programs and Resources
The History Department offers a variety of special programs and resources, all of which are available for graduate students.
Center for African American Urban Studies and the Economy
CAUSE, the Center for African American Urban Studies and the Economy, sponsors speakers, post-doctoral fellowships. and a wide range of other activities. Several graduate students have received research travel grants through CAUSE, and the Center's Director, Joe William Trotter Jr., Giant Eagle University Professor of History and Social Justice, is involved with a 3-year A.W. Mellon funded project on "Crafting Democratic Futures: Situating Colleges and Universities in Community-Based Reparations Solutions."
Centropa Archive
History faculty member Michal Friedman, the Jack Buncher Endowed Chair in Jewish Studies, provides graduate students opportunities for research through her work with Centropa, an archive of photos and oral histories that document Jewish life in Europe throughout the 20th century.
International Exchange
The History Department maintains an exchange with Russian State University for the Humanities in Moscow, hosting Russian faculty and enabling graduate students and faculty to pursue research in Russian archives and libraries.
Seminars on Professional Development
The Department offers regular "brown bag" seminars to graduate students on professional development, organized by the Graduate Student Representatives, who are elected annually.
Lectures
The History Department participates with the University of Pittsburgh in a number of lecture series, including the annual E.P. Thompson lecture, which features eminent social and labor historians from all over the world. It also sponsors the annual Margaret Morrison Lecture in Women's History. Both events provide graduate students with the opportunity to participate in smaller workshops and discussions.
Cross Enrollment at CMU
Students can enroll in relevant courses in CMU's professional schools, such as the H. John Heinz III School of Public Policy and Management.
University of Pittsburgh
The History Department maintains an exchange program with the University of Pittsburgh, which enables students to take courses at both universities, and have access to the University of Pittsburgh libraries. Though less common, students can also enroll in courses at other area universities.
Teaching Experience
We provide a seminar in instruction to train students in teaching. Our students serve as teaching assistants in Global Histories and other courses. Advanced graduate students usually have the opportunity to teach a course in their own field, and may be eligible to teach at Carnegie Mellon University's branch campus in Qatar.
Carnegie Mellon University is located in the Oakland section of the city on a 90 acre campus adjacent to Schenley Park. Pittsburgh is emerging as a tech and culture hub that The Washington Post praises for its "world-class art museums and colorful neighborhoods." It is within walking distance of the Carnegie Museum, several music venues, and the University of Pittsburgh. Excellent public transportation is available to downtown attractions, Station Square and the Cultural District (Heinz Hall for the Performing Arts, the Benedum Center, the Pittsburgh Public Theater), and the PPG Paints Arena.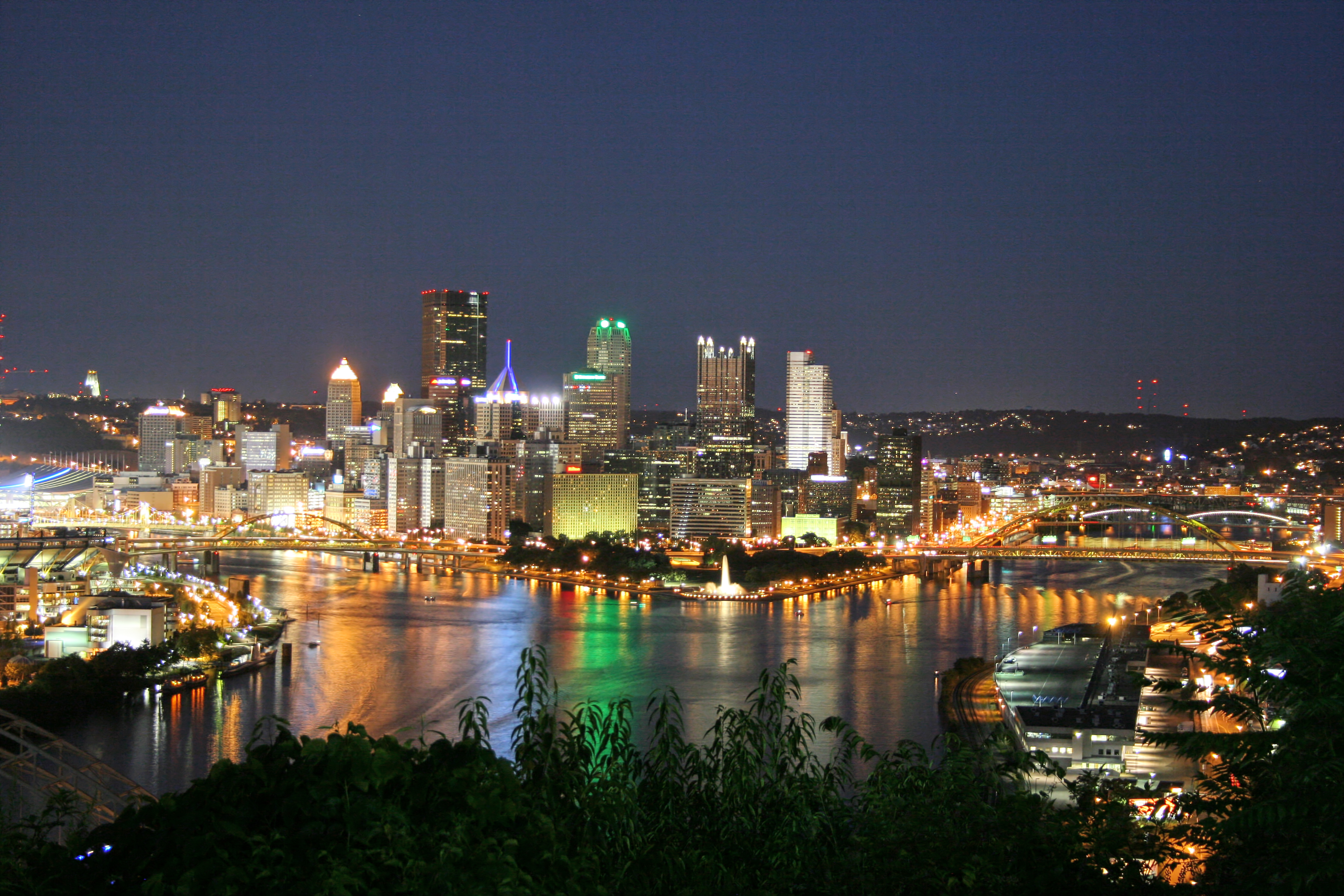 Contact Information
Graduate Program Coordinator
Associate Professor and Director of Graduate Studies, History
Applications due December 15