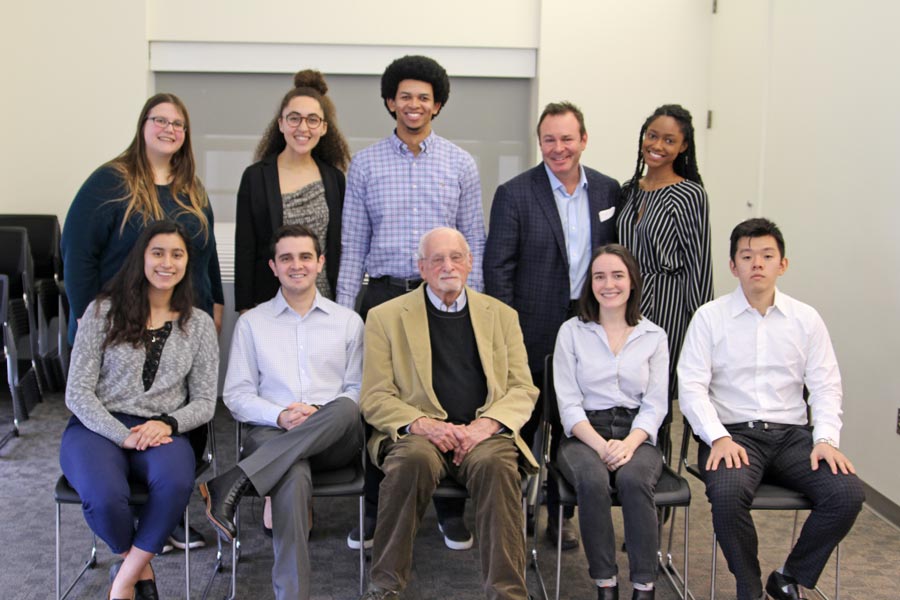 January 11, 2019
Students' End-of-Semester Projects Tackle Real-World Challenges
By Stefanie Johndrow and Abby Simmons
Many courses throughout the fall 2018 semester culminated in capstone or final projects that focused on innovation, creativity and problem-solving. The following is a sample of student project highlights from courses around the Dietrich College of Humanities and Social Sciences.
Ethics, History & Public Policy Capstone
Every fall, seniors in the Ethics, History & Public Policy major research and propose ideas to enhance everyday life for Pittsburgh residents. Joel Tarr, the Richard S. Caliguiri University Professor of History, taught this year's capstone course, which examined the severe impact of landslides on Allegheny County. Their presentation for the Allegheny County Conservation District covered prevention and mitigation policies, insurance and litigation information, responsibilities of homeowners and the city, and impacts of climate change.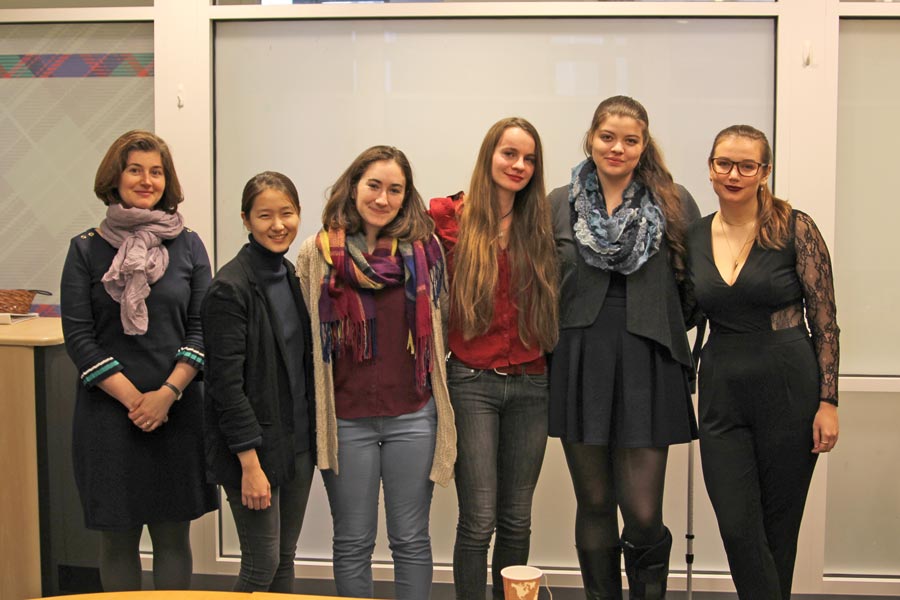 Global Studies Capstone
Seniors in the Global Studies Capstone completed independent projects that drew from their coursework and interests. With guidance from Assistant Professor of History Emanuela Grama, they explored Japan's economic policies and their impact on women, post-colonial political violence in Morocco, the chemical industry in post-war Western Germany, Chosonjok return migration to South Korea and the rise of transnational families, and female friendship in film.