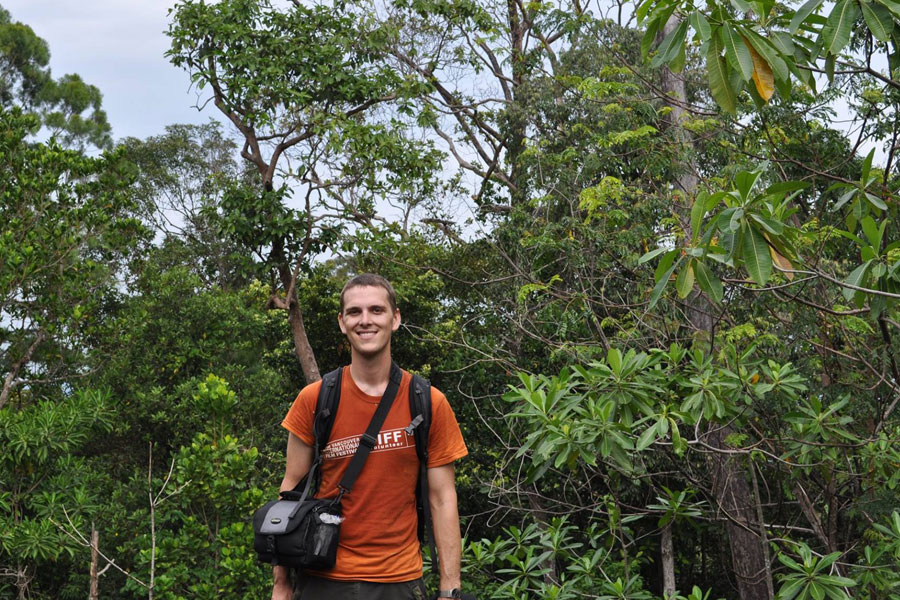 November 20, 2017
Faculty Friday: Noah Theriault
By Renee Madrigal
It's a "Faculty Monday" - and a chance to meet the History Department's newest faculty member, Prof. NOAH THERIAULT:
"Does he Colbert his name or not?" I wondered as I walked into his brightly appointed office. He does! It's pronounced a sophisticated "terry-o," and he's freshly returned to campus after giving talks at CUNY and Pitt.
"I just joined the faculty this August," he said, but he's already tremendously excited about working with CMU students and colleagues. "I want students to know that I'm really eager to meet and talk with them," he says. "They should feel free to reach out if any of their interests intersect with mine or even if they just want to introduce themselves."
That's a generous offer, because talking with Professor Theriault is fascinating. He's an anthropologist with a discerning eye for the narratives and complexities of the world, and his breadth of interest is demonstrated in his upcoming course offerings. (79-278 How (Not) to Change the World, and a mini 79-334 Climate Change and Climate Justice: Global Perspectives. Check them out!)
Beyond that, what sort of things does he like to do? "I enjoy my time outdoors," he says, "jogging, hiking, walking." He's also a sci-fi fan. "I recently reread an Afro-futurist novel by Octavia Butler called The Parable of the Sower," he says. And he's a big fan of Margaret Atwood. "Futurism has recently become more central to my research," he says reflectively.
I can't help but ask him about his time doing ethnographic research in the Philippines. What sort of things does one do for downtime while on multi-year fieldwork? "Well," he says, "for me, a big part of ethnographic research is allowing for spontaneity. And so my 'downtime' in the field was often a space for unexpected interactions and insights. For instance, one day I was accompanying a friend through the forest to a family member's house. On the way there, he suddenly stopped and hunted a bat."
"A bat?" I ask incredulously.
"Yeah, he saw it, sleeping on a tree, climbed an adjacent tree half-way, and shot it with a handmade air gun. I would have missed the chance to witness my friend's hunting skills if I had been too busy or rigidly scheduled to accompany him on a spontaneous visit."
If you're interested in anthropology or political ecology, definitely stop by and say hello! Dr. Theriault can be found at his office in Baker Hall 240-A, or you can get a hold of him by email at noaht@cmu.edu.
Read more about Prof. Theriault » All Faculty Friday profiles »