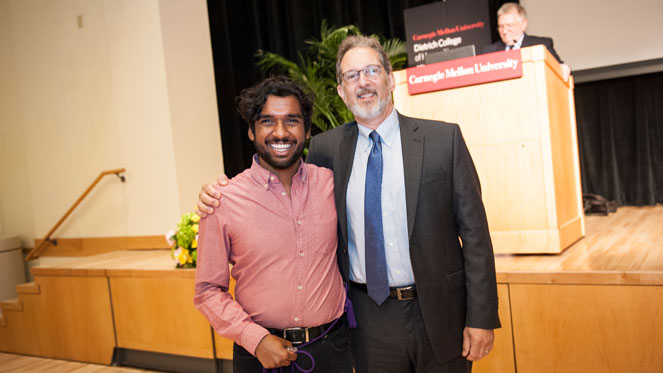 May 31, 2017
145 Dietrich College Students Graduate with Honors
By Shilo Rea and Emily Stimmel
An astounding 145 Dietrich College of Humanities and Social Sciences students walked away with more than a diploma during Carnegie Mellon University's Commencement Weekend.

Undergraduates with a 3.5 or higher quality point average (QPA) received University Honors and students who completed an honors thesis as part of the college's Senior Honors Program received College Honors. Twenty-three received both.
"CMU is a proudly tough university. The honors you've achieved carry special weight," said Steven Schlossman, professor of history and director of undergraduate studies, during his keynote speech as the winner of the 2017 Elliott Dunlap Smith Award for Distinguished Teaching and Educational Service.
University Honors 2017
Lindsey Matesic
Robert Stephens
Brady Wilson
University and College Honors 2017
Mary Catherine (Casey) Devine
Kayla Lee
Robert Reynolds