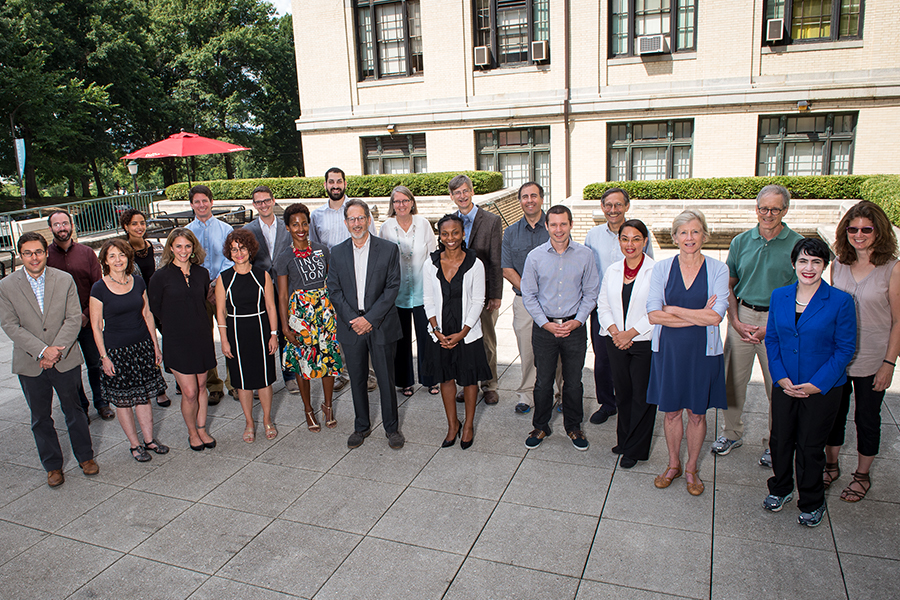 August 30, 2017
Introducing the Dietrich College's Newest Faculty Members
The Dietrich College of Humanities and Social Sciences' community of scholars has grown by 16. Professors and researchers in a variety of disciplines are joining a world-class faculty with a shared passion for their students.
Department of History
Noah Theriault, Assistant Professor of Anthropology
Theriault is offering "Introduction to Southeast Asia," which explores the region's diversity and history as a "global crossroads." Future courses will take inspiration from his other areas of interest, including political ecology, environmental justice, and Indigenous rights. Theriault was drawn to CMU by its global stance as a unique blend of technical, creative, and scholarly excellence, as well as the "passionate yet down-to-earth vibe" he sensed during a campus visit. Theriault sees CMU as an ideal environment for collaborating across disciplines and engaging with pracitioners. Besides getting to know his new colleagues and students, Theriault is most excited by opportunities to engage local communities in his research and teaching.
Others may be surprised to learn… "I speak two Philippine languages–Tagalog and Palawan–and am eager to meet others who speak (or are learning to speak) languages from the archipelago."