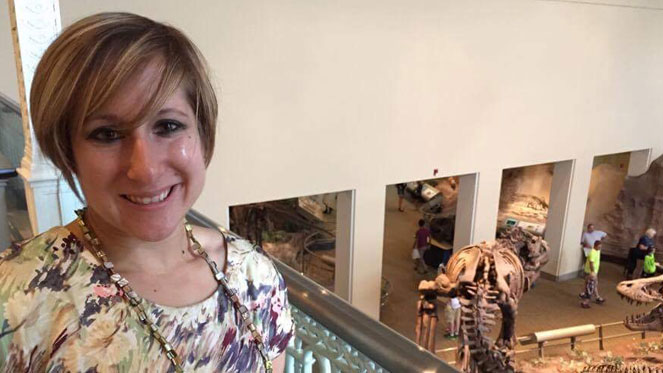 March 22, 2017
Looking Forward in Women's History
By Ann Lyon Ritchie
Browsing popular bookstores, Lauren Churilla can't help but notice the predominance of male figures in history books. She is one history scholar who sees an opportunity to reverse the trend. 

Churilla joined Dietrich College of Humanities and Social Sciences' Department of History two years ago as a graduate student. She is also a full-time curator at St. Vincent College's Foster and Muriel McCarl Coverlet Gallery. She currently pursues a research interest in women empowerment and self-defense tactics from 1880-1930.

Through prior undergraduate and graduate studies, Chrurilla always focused on women in American history, but she has had to select courses specializing in women or feminist topics. Women's roles have been absent from traditional studies of history. Even the 19th century fiber arts pieces Churilla curates for the gallery are a collection of artifacts made by men.