March 15, 2021
Reem Kassis & Michael Solomonov: A Conversation on Food & National Identity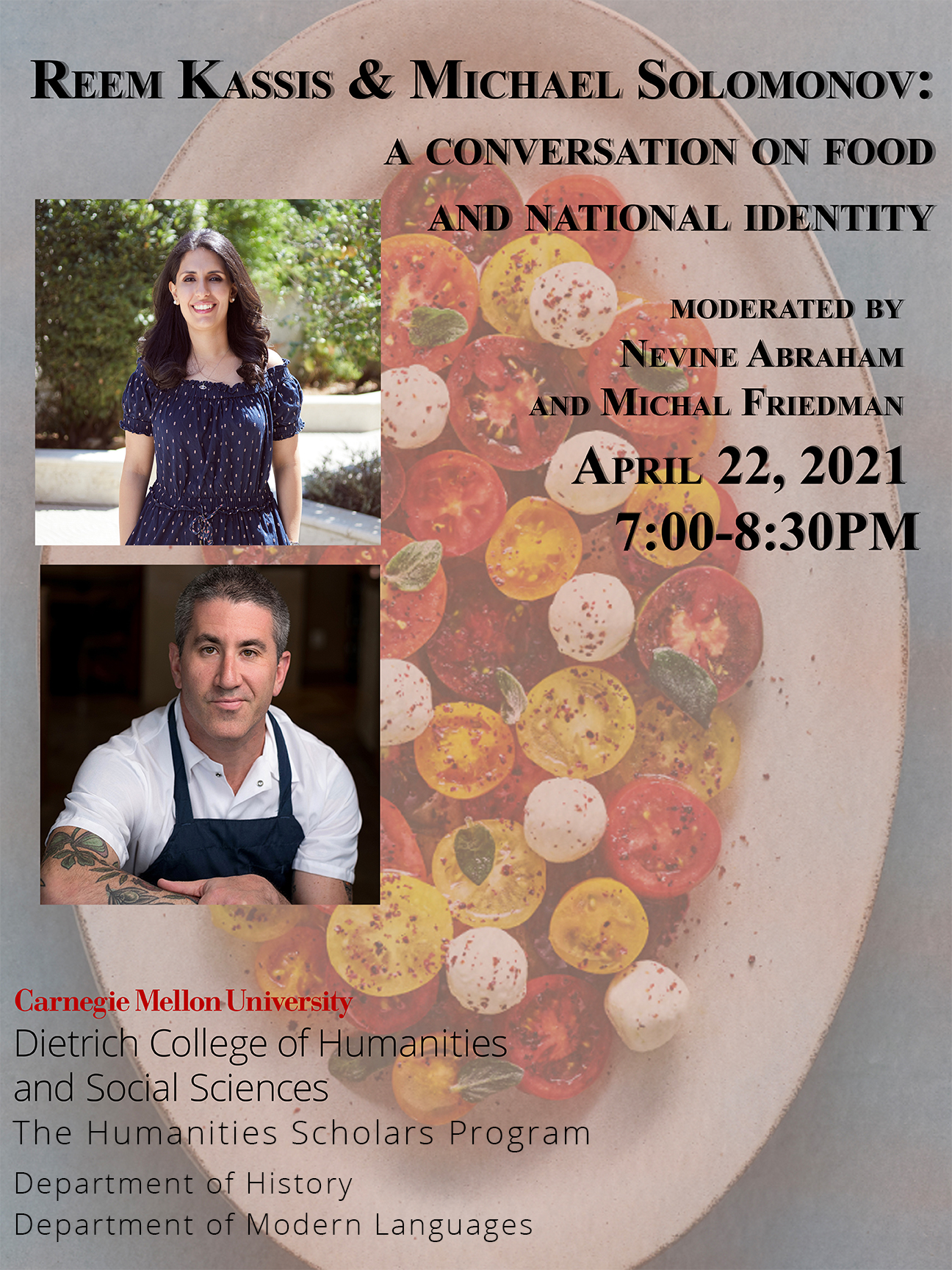 Reem Kassis is a Palestinian writer whose work focuses on the intersection of food with culture, history and politics. You can find some of her writings in The Wall Street Journal, The Washington Post and the LA Times and various academic journals. She is the author of Phaidon's acclaimed cookbook The Palestinian Table, which won the Guild of Food Writers First Book award and a Gourmand World Cookbook award and was a James Beard Best International Cookbook award finalist and one of NPR's Best Books of the year. Her second book, The Arabesque Table is a one-of-a-kind collection of contemporary recipes tracing the rich history of Arab cuisine. She grew up in Jerusalem, then lived in the US, France, Germany, Jordan, and the UK. She now lives in Philadelphia with her husband and two daughters.
 
Michael Solomonov is a beloved champion of Israel's extraordinarily diverse and vibrant culinary landscape.  He is co-owner of CookNSolo Restaurants with hospitality entrepreneur, Steve Cook.  Together they own Philadelphia's Zahav, the trailblazing restaurant where Solomonov is Chef, which has put the rich melting pot of Israeli cuisine at the forefront of dining in America today.  Solomonov is the co-author of three cookbooks, and the recipient of the following James Beard awards: 2011 "Best Chef, Mid-Atlantic", 2016 "Best International Cookbook" and "Book of the Year" for his and business partner/co-author Steven Cook's best-selling cookbook, Zahav: A World of Israeli Cooking, and the 2017 "Outstanding Chef."  In 2018, Zahav was recognized by Food & Wine Magazine as one of "The 40 Most Important Restaurants of the Past 40 Years" and in May of 2019, Zahav was awarded "Outstanding Restaurant" by the James Beard Foundation, making Zahav the first Israeli-American restaurant to be awarded this great honor. In addition to his work at Zahav, Chef Solomonov co-owns Philadelphia's Federal Donuts, Dizengoff, Abe Fisher, Goldie, K'Far, Merkaz, and Laser Wolf.  Outside of the restaurants, you can often find Mike with Steve at Pho 75, working out the kinks in their Israeli village.
The event will be moderated by Michal Friedman and Nevine Abraham.
 
Event details:
April 22ndth at 7:00PM EST