Welcome to CAUSE at Carnegie Mellon University

A Statement from the Center for Africanamerican Urban Studies and the Economy (CAUSE):
The Current Crisis and the Road Ahead
June 11, 2020
Following the death of George Floyd at the hands of Minneapolis police officers on May 25, 2020, protests erupted across America and around the world amid the racially inflected Covid-19 pandemic.  In rapid succession, a broad cross-section of American institutions and organizations issued powerful statements urging the nation to listen to the rising chorus of voices from the streets.  They enjoined us to clearly hear how these voices were not emanating from a single aggrieved constituency, mainly citizens of African descent and the Black Lives Matter Movement, but also included people from all walks of life on a global scale. Most important, despite theft and the burning of buildings and vehicles by some, the vast majority of protesters marched peacefully. They moved through the streets as part of a broad phalanx of well-informed, committed, and exceedingly active citizens of a Democratic republic. 
From the time of Floyd's death until he was laid to rest in a Houston cemetery, the massive protests demonstrated in no uncertain terms that the future of American democracy depends upon the capacity of aggrieved citizens to speak out in public places until injustices are heard, understood, and acted upon.  People in authority have a special responsibility to insure that America is a place of safety, liberty, equality, and justice for all of its citizens regardless of race or class. Over a half century ago, Martin Luther King declared that "years of humiliation, abuse and deprivation cannot be expected to find voice in a whisper." Progress against all forms of social injustice, he also said, "are the absolute guarantors" of ongoing peace and tranquility in a nation.   Without such progress that bends the arc of history toward justice, both our democracy and peace are imperiled.
In line with our mission as a center for research, publications, education, and public service, the Center for African American Urban Studies and the Economy (CAUSE) supports recent calls for new and more innovative plans, programs, and policies for understanding and addressing systemic racism across all segments of the U.S. economy, society, culture, and politics. As recent events and the history of black people in America make clear, the road ahead will be a difficult and rocky one, but we must set out on this journey energized by the moral example of a new generation of young social justice activists from all categories of humanity. 
Reminiscent of their 1960s forbears, the current generation is speaking with an increasingly harmonious voice that our world must change---today! Not tomorrow!  Now and in the years ahead, as the pandemic, hopefully continues to abate, CAUSE will join unfolding efforts to address the challenges of our times.  Specifically, we hope to build upon our 25-year history of scholarship, education, and service to develop deeper and even more profound understandings of the long history that brought us to this momentous crossroads in race and class relations in American society.
Sincerely,
Joe William Trotter, Jr.
Giant Eagle University Professor of History and Social Justice and
Director and founder, CAUSE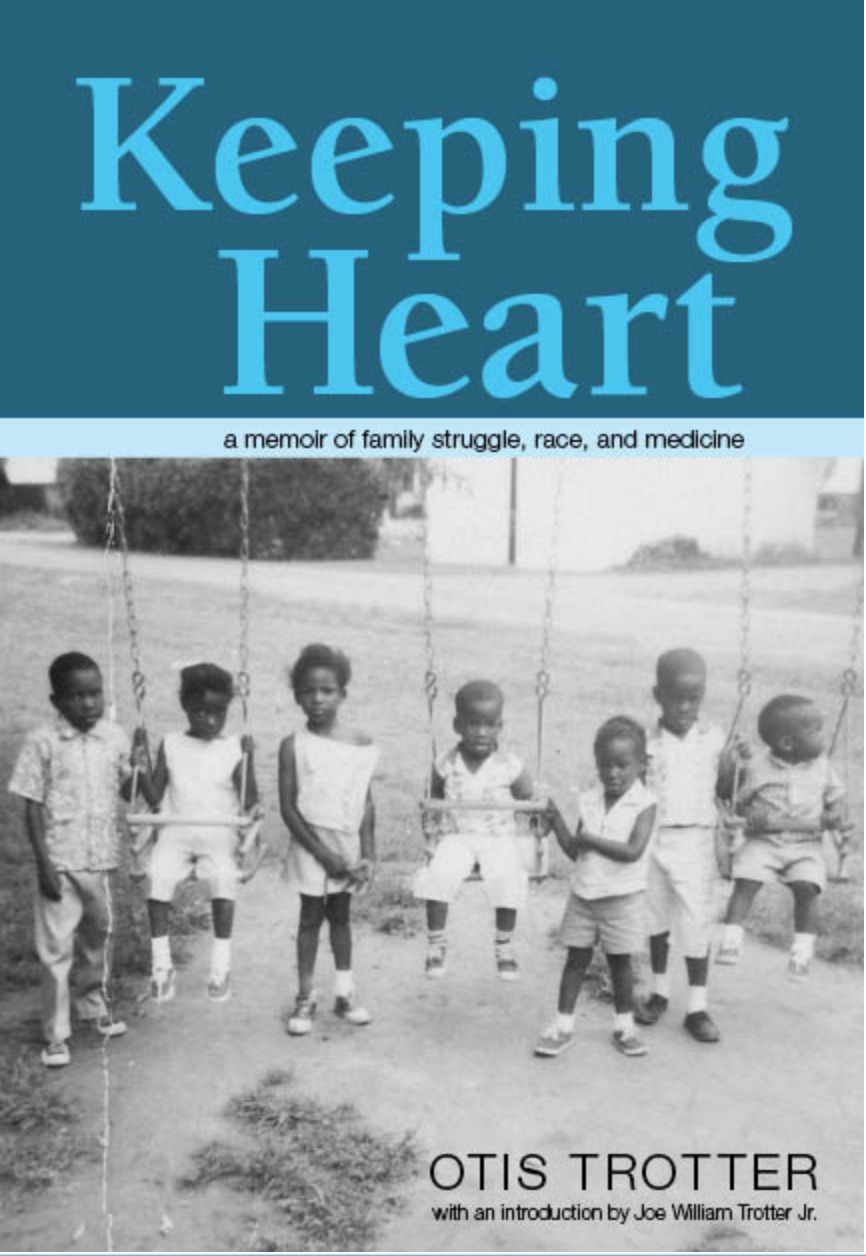 Keeping Heart: A Memoir of Family Struggle, Race, and Medicine
By Otis Trotter
Review:
Cincinnati Public Radio, July 15, 2020