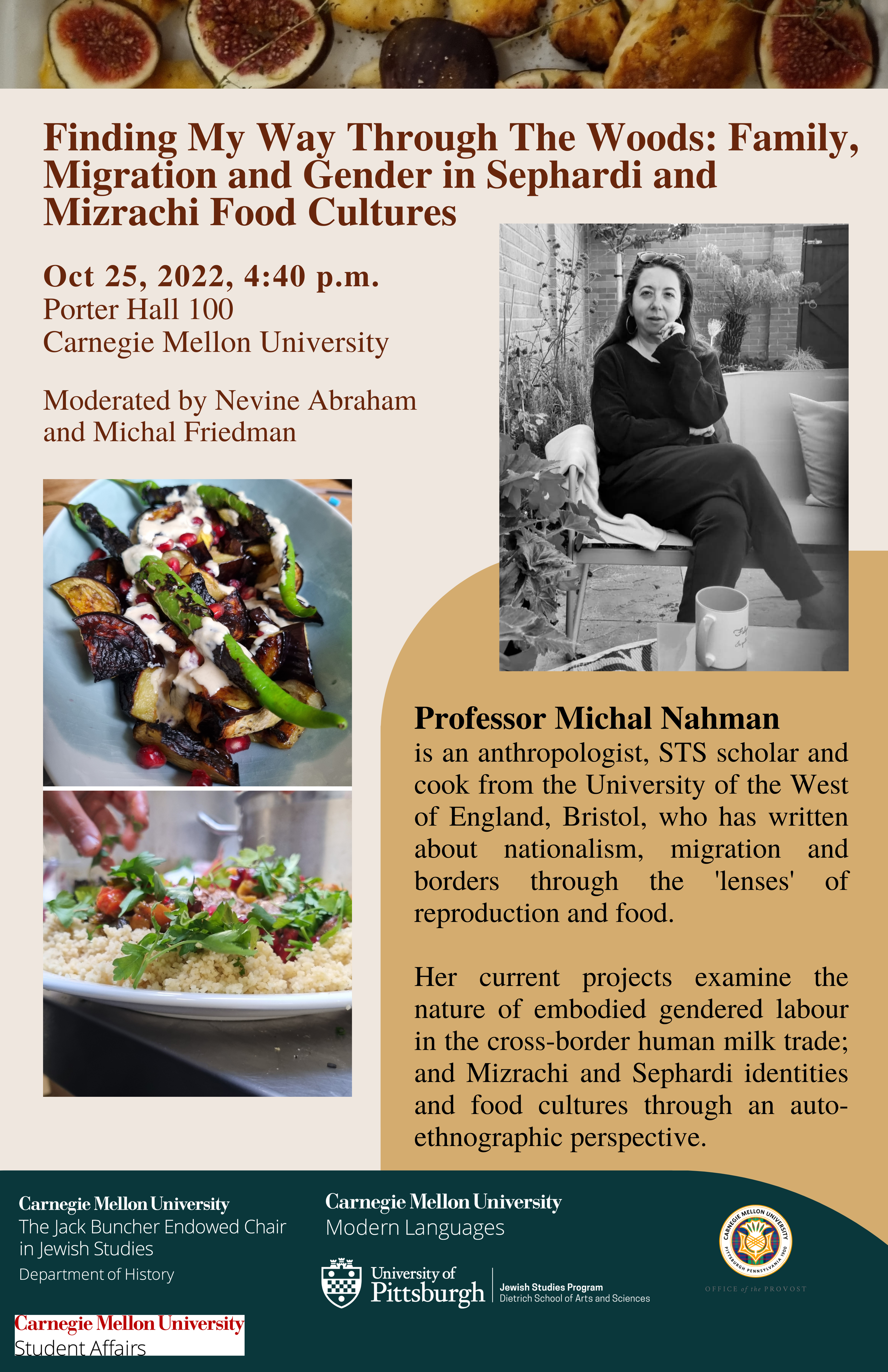 Finding My Way Through the Woods: Family, Migration and Gender in Sephardi and Mizrachi Food Cultures
Professor Michal Nahman is a social scientist who has used the theoretical and methodological tools of sociology, anthropology and feminist science studies to examine closely the political, social and cultural dimensions of biomedicine, reproduction as they relate to race/ism, nationalism and globalisation. More recently her work has examined gendered forms of work, and the colonial dimensions of Global Fertility Chains. 
Her current research projects are:
Nurture Commodified, an investigation into commercial human milk markets, based on fieldwork in Bengaluru, India, with Prof. Susan Newman (Economics, OU) and Dr Sally Dowling (Nursing).
The Mizrachi Food Project is an anthropology of food cultures, memories and un/belonging. It investigates inequalities, identities and diversity among Jews, and specifically looks at the experiences of Jewish people from the Middle East and North Africa who bear Arabic and African cultures and cultural memories.
This event will be moderated by Nevine Abraham and Michal Friedman.
Event Details
October 25. 2022, 4:40pm
Porter Hall 100
Carnegie Mellon University