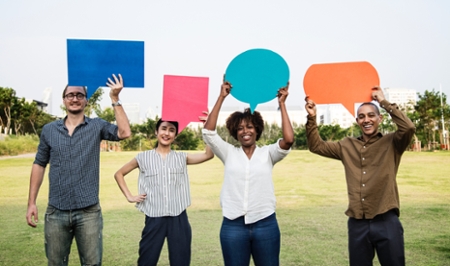 December 19, 2018
Focus Group Needed for Code of Conduct
No more applications accepted - thank you for your interest!
The Human Resources Committee at Osher at CMU is launching a special project to review the Osher Institute's Code of Conduct and to gather member/volunteer feedback on behavioral expectations and consequences across the organization. To this end, the Committee will be conducting three Focus Groups during the latter part of February 2019.
A limited number of volunteers are being recruited to participate in these Focus Groups. Are you interested and available to participate in a 90-minute, facilitated discussion on the afternoon of either Friday, February 22 or Wednesday, February 27? If so, please complete the "JotForm" questionnaire to indicate your interest. Please prioritize your preferred date(s) for participation.
Thanks for considering this opportunity to provide input and influence policy development for Osher at CMU. You will be contacted in early January to confirm participation.
Following are the times of the focus groups. You will indicate your preferences from 1-3. 
February 22 – 2:00-3:30
February 27 – 10:30-12:00
February 27 – 1:30-3:00
To apply for the focus group, submit the online application using JotForm.
IMPORTANT: This focus group is for members only. Prospects are not members.