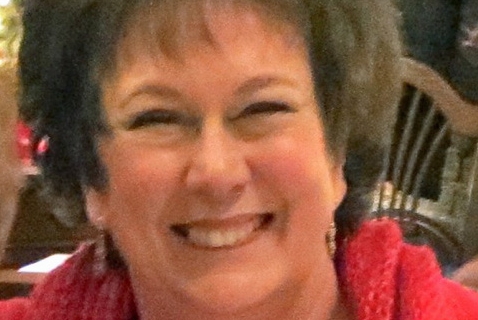 January 19, 2018
Volunteer of the Week Maureen Gemeinhart
A newfound love of performance informs most of Maureen Gemeinhart's Osher activities. She has been teaching Dance Fitness Gold for Osher at CMU since 2013, and the Osher classes she takes have mainly been in singing, dancing, acting, and reader's theatre.
Maureen's favorite part of Osher at CMU is a hybrid of course content and volunteer work. With Connie Rapp's Singing for Fun class and choral group, she has performed at Schenley Gardens, Canterbury Place, and Charles Morris nursing homes, at Children's Hospital, and also at Osher holiday luncheons. As a member of Ellen Rodwick's Reader's Theatre class, Maureen has participated in staged readings of plays, which the class has also taken to nursing homes.
"Getting to meet and do things with such a diverse group of individuals, people from such varied backgrounds—this is another thing I love about volunteering with Osher," Maureen told me.
A former business and computer teacher at the high school level, Maureen now enjoys the freedom retirement allows her to pursue other interests. Now that John, her husband of 43 years, has also retired, the couple plans to spend more of that time traveling.