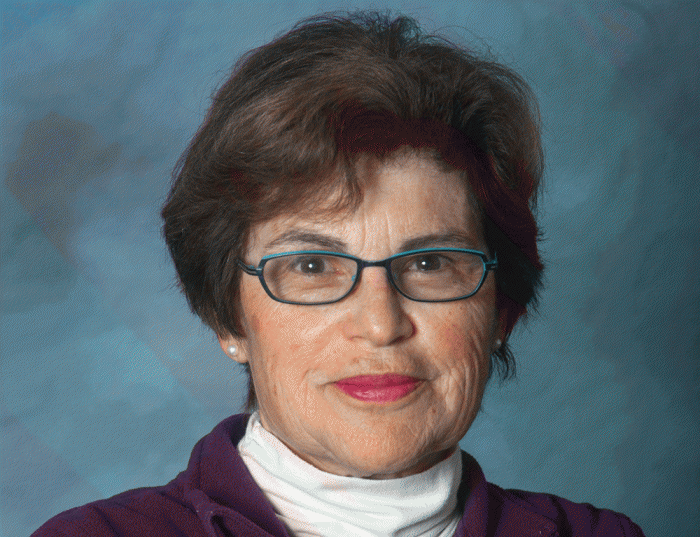 February 16, 2018
Volunteer of the Week Barbara Burstin
Barbara Burstin
To a great many long- time Jewish residents of Pittsburgh, Professor Barbara Stern Burstin is, to the chronicling of the history of Jewish settlement in Pittsburgh and the America's response to the Holocaust, what best-selling author/historian Doris Kearns Goodwin is, to the history of great American Presidents. Her three published books, that cover the history of the Jewish community from 1840 -1950, a book of photographs for the Images of America series, as well as a film, "A Jewish Legacy: Pittsburgh", have received book awards and a regional Emmy nomination. For a transplant from New York (b. Farmingdale, NY, B.A. Vassar, M.Ed. Columbia) who initially arrived here "kicking and screaming", her work has made her very much a daughter of this city.
Osher has been fortunate that study leader Enid Miller approached Barbara five years ago about sharing her expertise with our community, in addition to her teaching at Pitt and CMU.  Since then, she has taught several courses on the Pittsburgh Jewish experience and most recently, this past term, "How About Some History of Pittsburgh?"
Barbara speaks favorably about the comparison of Osher students to undergraduates, stating that they are "more knowledgeable, more enthusiastic, and not reluctant to participate." She did note that unlike her younger audiences, she has occasionally encountered an Osher napper during her afternoon courses!
In addition to her teaching responsibilities, Barbara is currently working on a biography of Sophie Masloff and a collaboration with Ken Love on a film about "the Jewish Hill [District]". For relaxation, she loves playing tennis and visiting family. She and her husband, David, are the parents of six children and seventeen grandchildren.