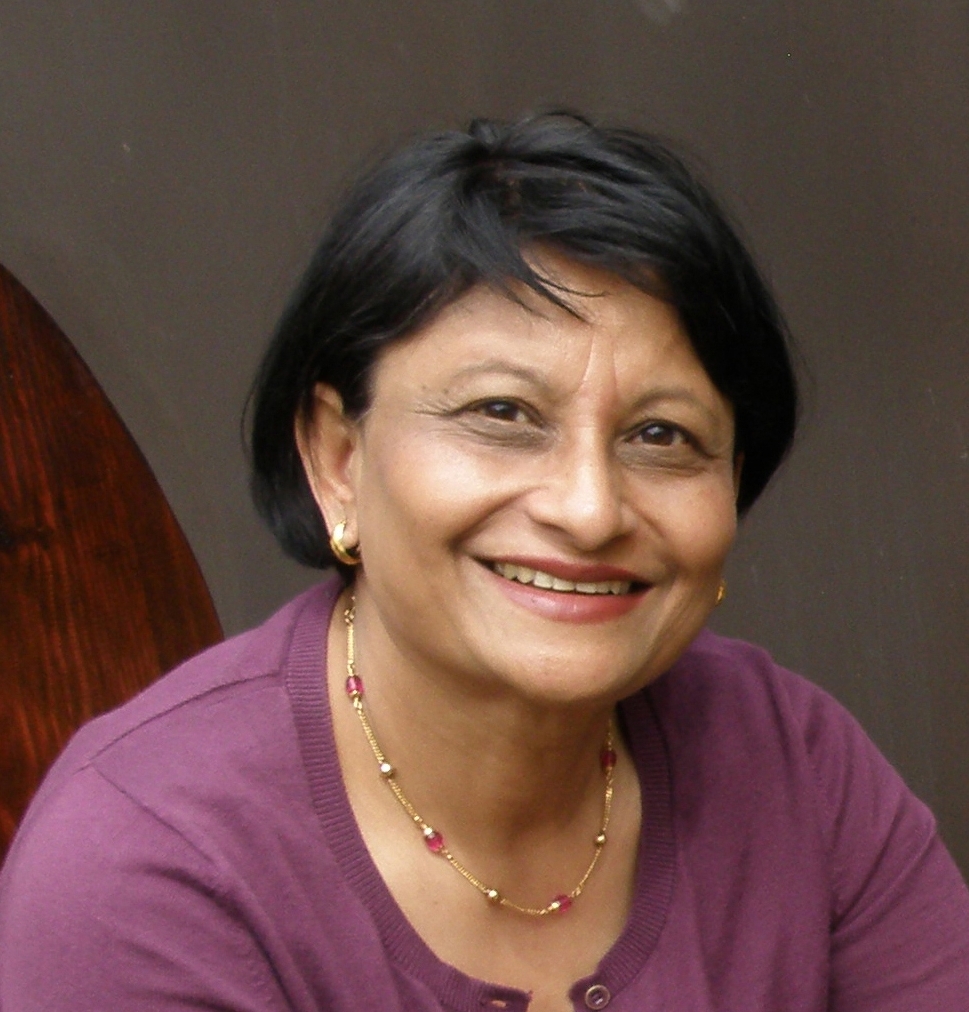 February 02, 2018
Volunteer of the Week Kalpana Biswas
When our news is filled with stories about both the level of respect afforded women in the media generally, and in filmmaking, specifically, as well as the recent attacks on a humanitarian organization in Afghanistan, an introduction to study leader Kalpana Biswas, seems especially apropos. Since 2011, Kalpana Biswas has taught courses at Osher that have focused on Muslim women filmmakers. Her current course is "Filmmakers from the Muslim World", examining films from Afghanistan, Iran and Pakistan, among others, not, she notes, "as an expert, but as an enthusiast who looks at the film from a political and sociological view as an expression of the soil."
Kalpana was born in India, and, discovered a passion for film at an early age. However, because "decent women didn't do that kind of thing", she chose English literature as an undergraduate and graduate major. It was only after marrying, obtaining U.S. citizenship, an M.B.A. in Illinois, and work in the marketing world over the course of the last thirty years, that she decided to return to her true love of film.  Courses at Pittsburgh Filmmakers and some apprenticeships provided the groundwork for her career. She thus far has produced a short documentary, "Jewels of Kandahar", focusing upon a non-governmental organization in Afghanistan for war widows and needy women that has established a handicraft business for them to support themselves.  A second longer film, "Between Earth and Sky", comprising in-depth interviews with some of the Afghan woman from the initial film, who detail their war experiences, is still in production.
She speaks enthusiastically about sharing the film-making experience with Osher students.  Osher students bring a "thirst for information about issues that they don't know much about." Kalpana also notes that Osher students "have a broader sense of humanity", and   she appreciates the value of using her active discussion-oriented film classes as a "collective learning process."  In addition to her teaching and documentary film work, Kalpana hosts a local television show, "Indie Film Forum", on Channel 21, showcasing independent, non-traditional filmmakers who deal with important current issues.
Kalpana is married to Dr. Ravi Madhavan, a professor at the Katz School of Business. They are the parents of a daughter, who is a reporter in Washington, D.C.