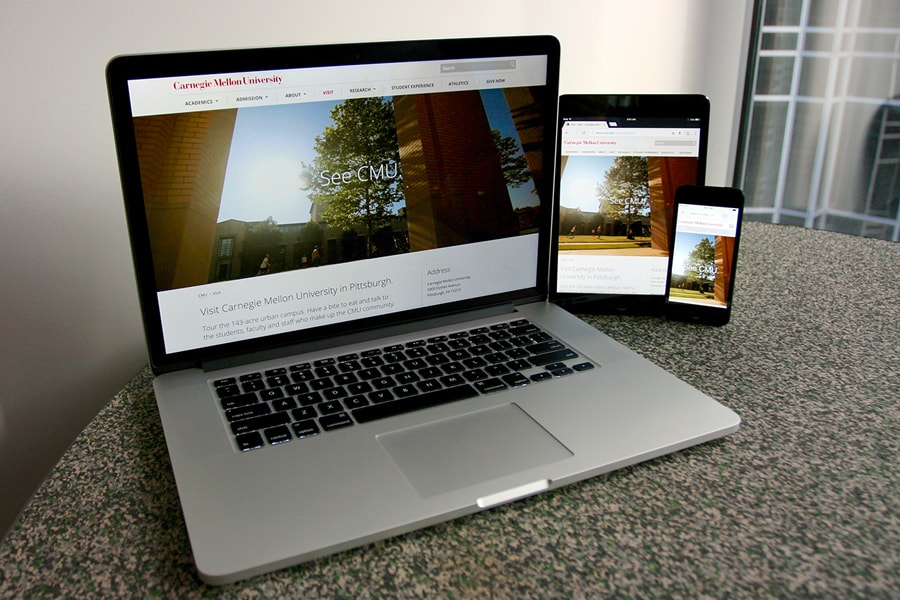 July 14, 2017
Meet our New Website
Osher at CMU has a brand new website! This website will be the place to go for all things Osher at CMU - including current events and need-to-know information formerly advertised in the Weekly Essentials email.
This article will give you the basic rundown of the new website and what to look for. Please take the time to familiarize yourself with cmu.edu/osher.
Hero
The large image, the hero image, will change depending on what is currently happening. Currently there are four different hero images. These images will automatically rotate. To scroll through them faster, click on the arrows on the right and left sides of the image.
Navigation
The navigation bar at the top of the image is where you will go for more information. Click on one of the titles to go to that page. A menu with additional links will display to the right side of your screen. This is where you will find information about courses and events, membership, and past and present publications. After viewing a page, click on the Osher logo in the top right to return to the homepage.
Highlights
Scroll below the Hero image to view Highlights. This is where you will find information regarding what is currently happening at Osher at CMU. The majority of the information advertised in the Weekly Essential's email can be found in this area of the website. Volunteer of the Week interviews and articles on Osher courses can be found in this section.
Events
Below the highlights section, you will find events. To find out additional information about an event, click on that event title and you will be taken to the full events page.
Beside events is a calendar. This calendar displays what is happening today as well as the times. It can be used to double-check the dates, times, and locations of your classes.
Sitemap
At the very bottom of the homepage is the sitemap. This will show you exactly what can be found under each of the navigation bar titles located above the hero image.