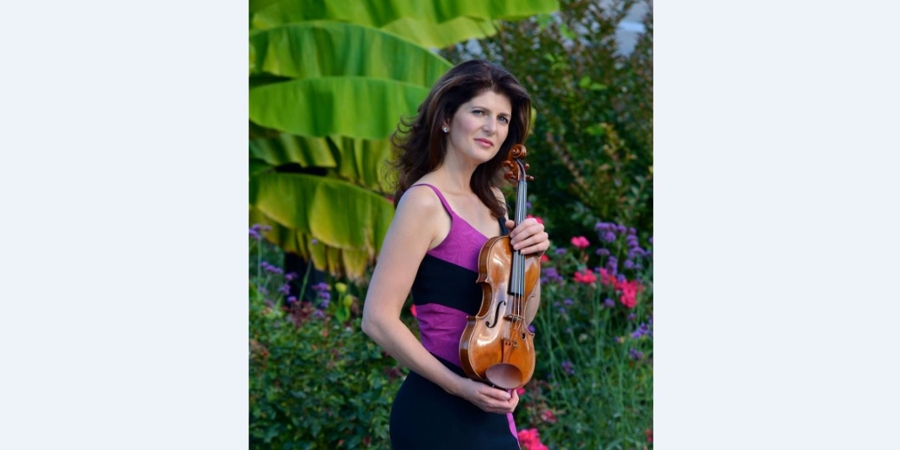 April 04, 2019
Beethoven and Monique: A Perfect Pair
Although my parents insisted I take piano lessons, I had little talent or motivation. However, they did have to foresight to take me to Tanglewood to hear Van Cliburn play under the direction of Leonard Bernstein. While I never got better at piano, it did turn me into a lover of classical music.
Fast forward 42 years! Retired and trying to keep busy, I have been a member of Osher at Carnegie Mellon for three years. Osher, if you don't know about it, is a program devoted to lifelong learning offering an array of great courses. Given my love of music, I signed up for a class called "The Making of A Virtuoso". I had no idea we would be treated to a performance of Beethoven's Violin Concerto played by Monique Mead, Director of Music Entrepreneurship at CMU. She is an accomplished violinist, an exceptional educator, and has a passion for creating engaging listener experiences. It was her first public debut of the piece that was to be played later in the week with a full orchestra at the Jewish Community Center.
As she tells her story, she always wanted to play the difficult Concerto but did not take it on till last year, in part as a tribute to Beethoven's upcoming 250th birthday. It took her close to a year with thousands of hours of practice to play the piece composed in 1806. Beethoven, at the time, was in the depth of despair and totally deaf. Imagine, if you can, the passion and sheer will it took for Beethoven to create the masterpiece that has been loved for centuries.
At the end of her Osher performance a student asked what she planned to do with the Concerto besides the class performance and her upcoming orchestra performance (which by the way was a phenomenal success). Her answer blew me away. She had just started an initiative called Beethoven in the Face Of Adversity. Her ambitious goal? Perform the piece 50 times over the next twelve months to hear her message: "where there is a will there is a way." Each of the fifty performances will not only include the Concerto, but engage the audience in a dialogue about overcoming challenges. And, I can guarantee you hearing Monique play the piece, will, in itself, bring immense joy to those who have the privilege of hearing it.
For me, hearing Monique play has had as strong an impact on my life as the Van Cliburn performance. I hope to hear many more of her 50 performances.