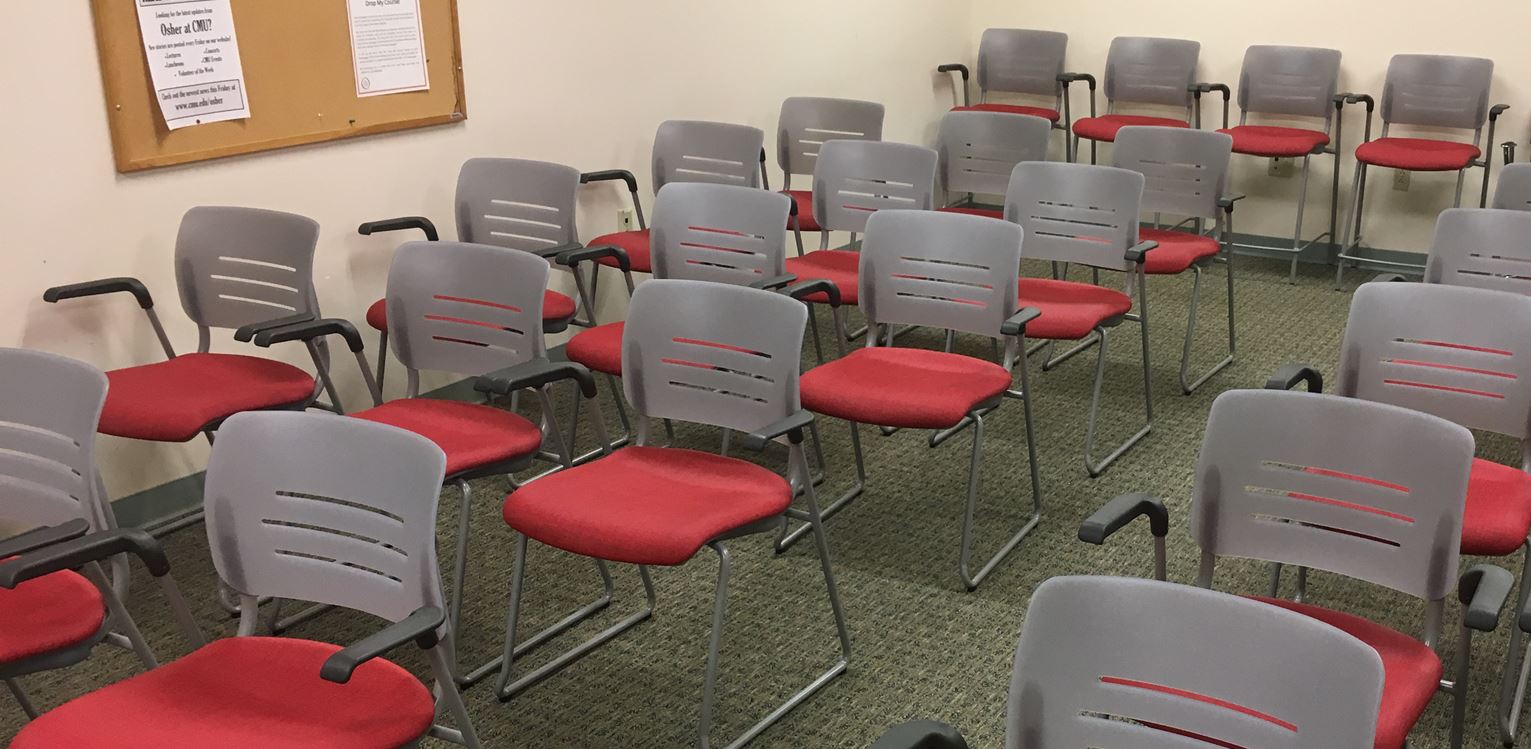 May 03, 2019
New Chairs in Wean 4707
Lean Back and Enjoy!
Beginning next Monday, those whose classes are held in Wean 4707 will notice the room has been refitted with new chars. A group of Osher members developed a set of criteria for the new seating, which included: ease of movability and stackability to allow for flexible use of the room; ease of cleaning; and, most importantly, comfort. The group investigated several options and actually tested the finalists before choosing the chair now in the classroom. So, lean back and enjoy the tilt!
As we plan for our new space, we would appreciate your feedback on the new chairs. Please email the office, osher@cmu.edu, with your comments, positive and critical, or use the Suggestion Box located in the red Quick Links box on the first page of the Osher website. Your input will help in the selection of furnishings for our new Osher Lifelong Learning Center.