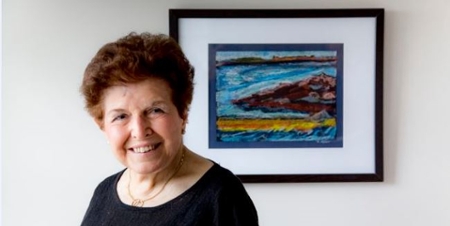 November 14, 2018
Natalie Schifano Presents...
WOMAN'S WORK: NOT JUST IN THE KITCHEN
A Survey of Women Artists from the Renaissance Period
Women artists have played a role in the history of art since before the time of the Renaissance. However, art historians did not give them the recognition they deserved until recent times. As a result, few people are aware of the artistic tradition and significant works that they have created. The first major retrospective of women artists did not take place until 1976, and that show only featured the work of painters. It is only in this century that women artists have had more access to and involvement in fine arts education, participation in exhibitions, and the writing of art history itself.
This lecture will introduce participants to European women painters from the Middle Ages and the Renaissance. It will present an overview of the economic, social and political climate of the era and relate the role of the artists to the times in which they lived.
When: Wednesday, December 12th 7:00pm - 8:30pm
Where: McConomy Auditorium, CUC
Evening Lecture Series is free, but registration is required. To register, email osher@cmu.edu or call 412-268-7489. Members may register online for Course ID:2814
Members, Prospects, and Friends are all invited.