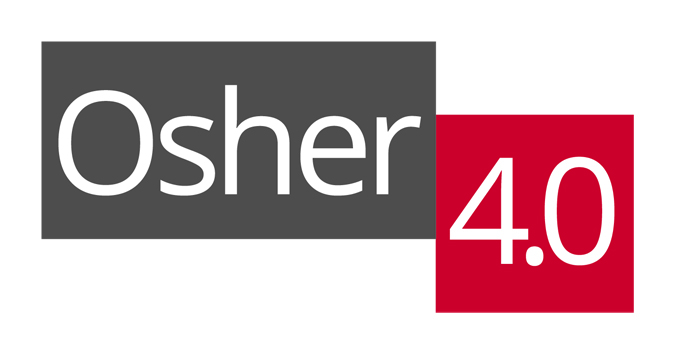 Osher 4.0 Update!
OUR GENERATION'S CHALLENGE
For most of us our beloved Osher program seems to run so smoothly it might appear it is in "Cruise Control."  The classes are there when I want them, the rooms are there, I only have to sign up and show up.
BUT, our Lifelong Learning Institute only exists for you and me BECAUSE of the work, effort and enthusiasm invested by the First Generation of Osher members.  What they DID made possible what we HAVE, enjoy, and perhaps take for granted today.
Now it is Our Generation's turn.  We have the opportunity and yes, I think it's fair to say the obligation to invest for the next Osher generation.  We only have the chance to design, decorate and outfit our new space this one time - NOW. 
The future members of the Osher Lifelong Learning Institute at CMU will acknowledge to each other – what a great investment the "members from our first 27 years" made for all of us!
We have this great space, with our offices and classrooms in the same area, with top grade audio-visuals, our own lounge, excellent equipment and attractively decorated spaces all around us - BECAUSE - the generation before us cared enough to look forward and provide a space with future generations of members in mind.   They built a legacy for us.  They were very special and generous people.
How can those future generations of Osher members adequately thank the generation of Osher members who did this for them – our generation? 
I guess the only way is for them to continue to "pay-it-forward," when their opportunity comes along to pave the way, continually improving and evolving the program for members we may never meet.  I sincerely hope that all of our members will embrace our future and give now what they can to rebuild our school and Osher community. 
Thank you all who helped us not only match the Harvey and Florence Zeve $15,000 matching gift but exceed it, by donating $16,065!
We've had inquiries about how to make substantial gifts.  If you have the opportunity to make a substantial gift and wish to discuss it, please call Lyn Decker, at 412-268-7489, to set up an appointment.
Sincerely,
Jim Reitz
Osher at CMU Board President