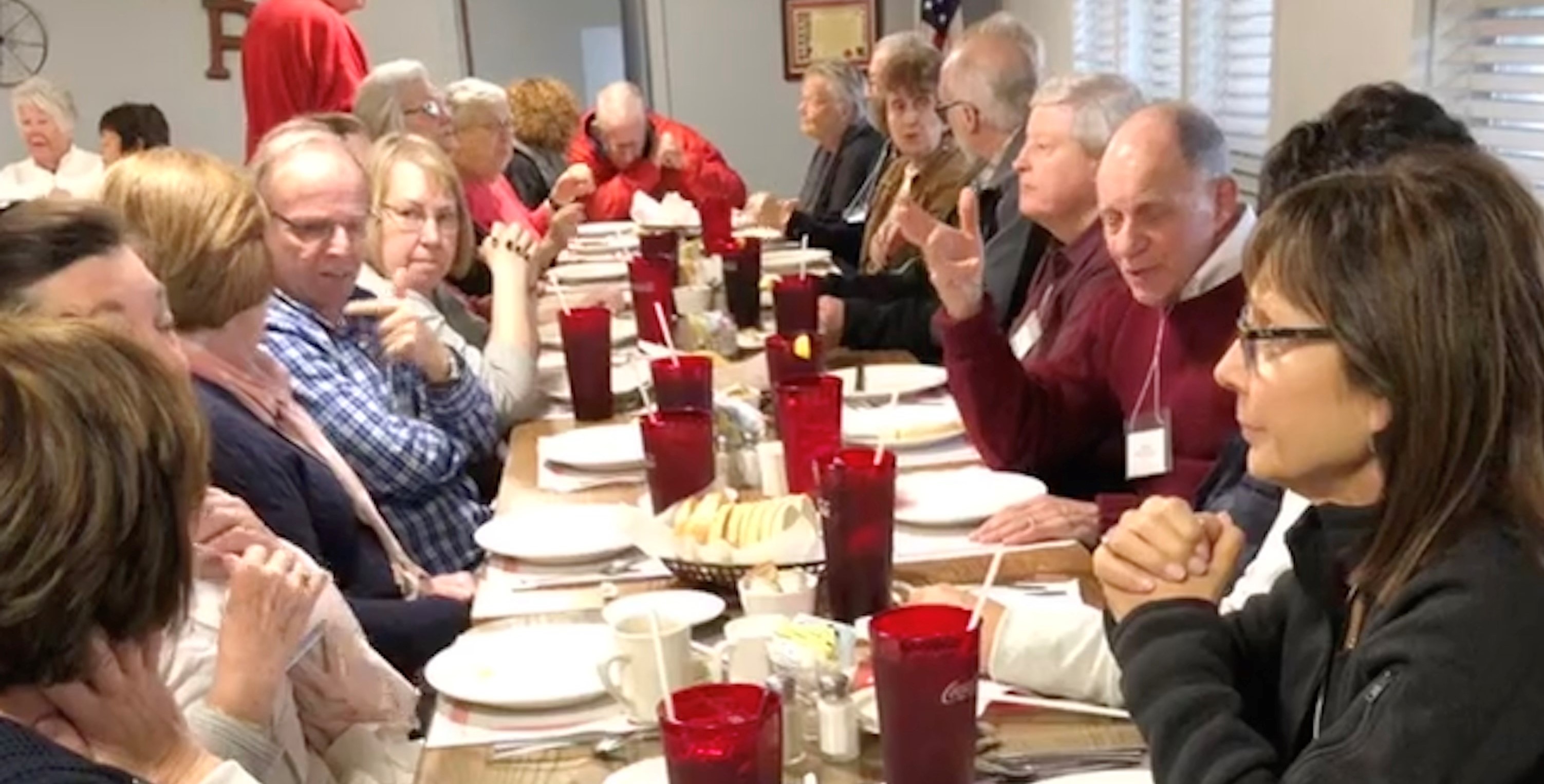 November 07, 2019
Our Trip To Amish Country
Did you know that:
Amish children are educated from grades 1 though 8 in a one room school house and are usually taught by a young single women?
Every Amish house is white with a blue door and consists of three floors, while directly next door to the family home is a smaller house built for the grandparents?
The Amish never ride on the backs of their horses, one of which pulls the buggy while the other plows the fields?
At the age of 16, an Amish boy receives his own horse and buggy, and the girl is given her own bed?
When a young couple express an interest in each other, their "getting to know you" ritual includes no movie, bowling, or dinner dates, but rather consists of BUNDLING? In this Amish custom, the father places a long plank down the center of his daughter's bed, and every Sunday evening the young couple, each wrapped tightly in a blanket on opposite sides of the plank, spend the night together.  (And to think I worried about my sons at after prom parties!)
On our day trip to New Wilmington, PA, we learned all of that and more.  We visited an Amish quilt shop, a farm and greenhouse, where we were welcomed with a to-die-for donut and cider.  We also spent time at the Apple Castle, owned and operated by a sixth generation family, and the Cheese House, where we found much more than cheese!  Remember Reeds Root Beer and Butterscotch candy?  Our guided tour ended at Ryder's Restaurant, where we were served a truly fabulous lunch!
After loosening our belts a notch or two, we re-boarded our motor coach for the short ride to Volant, PA – "The Best Small Town In Pennsylvania!"  There we had an hour to check out the variety of shops, where we found such treasures as aloe-infused cashmere socks, "wine is like duct tape – it fixes everything" napkins, yummy fudge, and pumpkin bread.  Another very short ride ended at the Volant Winery, where we enjoyed a delightful tasting that truly ended our adventure on a "high" note!