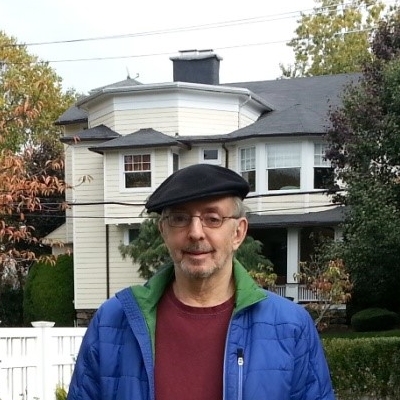 January 12, 2018
Volunteer of the Week - Art Goldberg
Art Goldberg loves history. "I've loved reading about history since I was in high school and I started reading my brother's college history textbooks," he told me. His Osher at CMU volunteering has taken the form of teaching of (so far) four history classes: Origins of the United States; 20th and 21st Century American History; and this semester, America from Weak New Nation to Industrial Might and Imperial Power, and TW3: This Was The Week That Was, a discussion of current events.
"I like teaching," Art continued. "Teaching helps to spread knowledge. In each of my classes, I spend one week reading and talking about the U.S. Constitution, as few people have actually read it. And I learn, too. I find out more as I do research for each class and as also I teach the class, from those who participate."
Art is also treasurer of his synagogue, Temple Sinai in Squirrel Hill, and serves on the board of the Imperial House condominium. In March, he will marry his fiancée, Renee, whom he met after moving here from New York four years ago to be closer to his daughter and her sons.