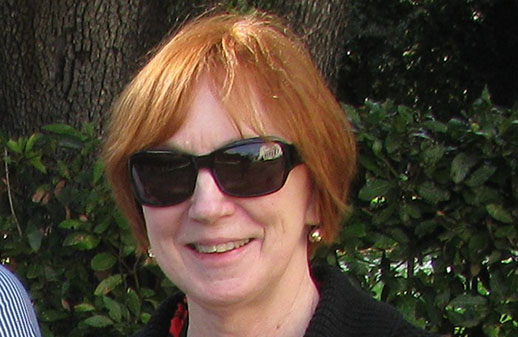 November 03, 2017
Volunteer of the Week: Ann Isaac
When Ann and Peter Isaac became members of Osher and subsequently, individual study leaders, Osher got a teaching bargain. Ann brought with her a second experienced Frick docent, Barbara Tischler, to team teach "Henry Clay Frick and Andrew Carnegie: a Tale of Two Titans." The initial course offering was oversubscribed, and it was offered again this past fall. Both she and Barbara's shared interest in the "gilded age" of history will hopefully lead to other course offerings in the future.
Ann's background in labor relations and the management side of employment law caught the attention of Rosalie Barsotti, current Osher Board member and Chair of the Personnel Committee of Osher. Shortly after joining Osher, Ann became a volunteer on the Personnel committee and continues to serve. As she notes, our membership cost would be "prohibitive" without volunteer participation.
Both Ann and husband Peter have taken advantage of a wide range of courses in history, art history, literature, and wine-tasting. She especially enjoyed a two-hour lecture on ballet that included attendance at a performance. Additional hobbies include reading, knitting, and travel, including multiple trips to England.
She and Peter are the parents of a son, residing in Texas, and a daughter in New York City.